You are here: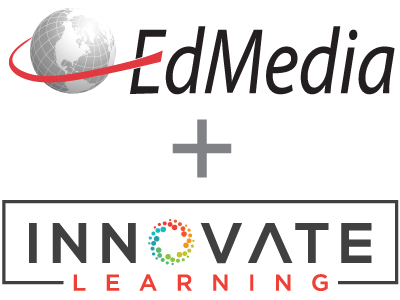 Stories from the Frontline: Lessons Learned in Two Corporate E-learning Initiatives
PROCEEDINGS
Karen Montgomery, harris corporation, United States ; Mark Wynkoop, Harris Corp., United States
EdMedia + Innovate Learning, in Denver, Colorado, USA ISBN 978-1-880094-45-7 Publisher: Association for the Advancement of Computing in Education (AACE), Waynesville, NC
Abstract
Stories from the Frontline: Lessons Learned in Two Corporate E-Learning Initiatives
Karen Montgomery Harris Corporation P.O. Box 37 Melbourne, FL 32902 kmontgom@harris.com
Mark Wynkoop Harris Corporation P.O. Box 37 Melbourne, FL 32902 mwynkoop@harris.com
Abstract: This paper will provide overview of the redesign of two corporate training programs, New Supervisor's Basics and Ethics and Compliance. These two courses are part of an enterprise wide e-learning initiative underway at Harris Corporation; a Melbourne, Florida based international communications and electronics company.
Components of successful repurposing training programs and interactive methodologies incorporated in redesign will be shared with participants. The lessons learned, and challenges encountered will also be included in the presentation. Attendees will have an opportunity to discuss the components of successful programs and uses of interactive methodologies to determine applicability to their own organizations.
Evolution of Corporate Web-Based Training
This paper presents an overview of two separate stand-up (instructor-led) courses that were repurposed into web-based training (WBT). The paper further describes the lessons learned by the Harris Knowledge Network (HKN) team during this ongoing effort. These lessons learned are not restricted to a stand-up/WBT repurposing effort; they are readily applicable to other projects in which an existing educational/training system is modified into a different delivery system.
Corporate Example
An ongoing goal of the HKN team was to create a site that supports employees' need for training and information while maximizing return on investment with Internet technology and training. Empowering employees with the elements and tools to become independent knowledge workers was also an objective of the Harris team. Preliminary research strongly indicated that although the application of web-based training and other e-learning initiatives would play significantly in the overall organizational learning strategy, they would have to be carefully integrated into the curriculum. Adapting the blending learning methodology for two of the first courses rolled out worked well within this strategy. The initial blended model included a Bulletin Board System (BBS) and collaborative tools. These features will be added incrementally as HKN solidifies its curriculum.
Requirements
An analysis of business requirements and technical environment was performed in order to determine the best overall methodology and design strategy for these courses. The methodology had to account for multiple training and information needs within a large geographically dispersed corporation in an economic manner. A needs analysis was also conducted to determine the skills and skill levels of the end users. This data identified what were the gaps or "holes" of knowledge. It also gave strong design clues as to which materials should be presented online and which material would be optimally delivered via live instructor.
Business requirements identified were diverse training and information needs, and personnel distributed across several states and countries. Fiscal drivers included the desire to reduce travel and training costs while improving the skills and knowledge of employees. The technological factors taken under consideration included accelerated desktop computer processing speed, improved browser technology, and such features as Java enabled client server interactivity, improved backend database technologies, the ubiquitous availability of commercial internet service providers, and improved access to the bandwidth needed for large file transmission (Wagner, 1999).
After performing a comparative analysis of business and technical requirements, as well as needs analysis of end users, the chosen methodology for both Harris' New Supervisor Training and Ethics and Compliance Courses was a blended design consisting of synchronous and asynchronous learning.
Glossary of Terms
E-learning: Covers a wide set of applications and processes, such as Web-based learning, computer-based learning, virtual classrooms, and digital collaboration. It includes the delivery of content via Internet, intranet/extranet (LAN/WAN), audio- and videotape, satellite broadcast, interactive TV, and CD-ROM.
Blended learning: Learning events that combine aspects of online and face-to-face instruction
Asynchronous learning: Learning in which interaction between teachers and students occurs intermittently with a time delay. Examples are self-paced courses taken via the Internet or CD-ROM, Q&A mentoring, online discussion groups, and email.
BBS (bulletin board system): An online community run on a host computer that users can dial or log into. BBS users can post messages on public discussion boards, send and receive email, chat with other users, and upload and download files. BBSs are text-based and often related to the specific hobbies or interests of their creators
Business requirements: Conditions an e-learning solution should meet to align with needs of such stakeholders as content developer, subject matter expert, learner, manager, and training administrator.
Collaborative tools: Allow learners to work with others via email, threaded discussions, or chats
Customer-focused e-learning: Web-based learning programs targeted at current and prospective customers. By training customers online, companies attract new business and make people more comfortable with e-transactions.
End user: The person for whom a technology is designed; the individual who uses a technology for its designated purpose. In e learning, the end user is usually the student
Enterprise-wide e-learning: E-learning that is intended for all or most employees within a company. Often part of a strategic change of direction with a very short timeline. Also used to support a core process such as sales.
Synchronous learning: A real-time, instructor-led online learning event in which all participants are logged on at the same time and communicate directly with each other. In this virtual classroom setting, the instructor maintains control of the class, with the ability to "call on" participants. In most platforms, students and teachers can use a whiteboard to see work in progress and share knowledge. Interaction may also occur via audio- or videoconferencing, Internet telephony, or two-way live broadcasts
Ongoing Endeavor
The New Supervisor's Basics Course initially piloted in November 2001 and is scheduled for its second session in January 2002. Ethics and Compliance Course is scheduled for initial pilot in February 2002. Also Environmental Health and Safety WBT is scheduled for its first course pilot in January 2002 and customer focused e-learning courses are currently under development. This corporate training and information site will continue to expand as the portal to various knowledge portals for specific audiences throughout the international company. It follows the strategic plan for continually increasing the breadth and depth of information and training offered via the corporate training portals and knowledge hubs.
Harris Knowledge Network has continued to successfully integrate itself as a corporate tool as technology advances and business factors address employee needs as specialized knowledge workers. Successful deployment and maintenance of a knowledge network depends upon accurately defining organizational business goals, creating a viable learning strategy and on having a clear understanding of requirements and terminology.
References
ASTD's Learning Circuits E-Learning Glossary Compiled by Eva Kaplan-Leiserson (2001).
Wagner, E. (1999). Beyond Distance Education: Distributed Learning Systems. Handbook of Human Performance Technology, 626-648.
Citation
Montgomery, K. & Wynkoop, M. (2002). Stories from the Frontline: Lessons Learned in Two Corporate E-learning Initiatives. In P. Barker & S. Rebelsky (Eds.), Proceedings of ED-MEDIA 2002--World Conference on Educational Multimedia, Hypermedia & Telecommunications (pp. 1363-1365). Denver, Colorado, USA: Association for the Advancement of Computing in Education (AACE). Retrieved July 15, 2019 from https://www.learntechlib.org/primary/p/9650/.
Keywords