You are here: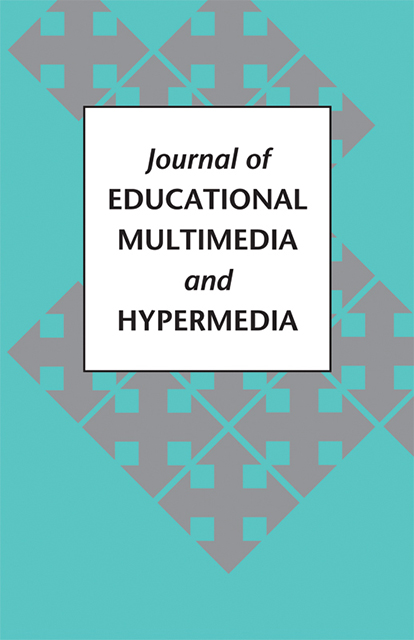 Concept Mapping with Multimedia on the Web
Article
Journal of Educational Multimedia and Hypermedia Volume 9, Number 4, ISSN 1055-8896 Publisher: Association for the Advancement of Computing in Education (AACE), Waynesville, NC USA
Abstract
Concept maps™ have been used in the educational community for decades. A concept map is a visual representation of a person's knowledge of a domain. Many authors have reported on computer-based implementations of interactive concept map-building tools. However, existing concept map tools are rooted in a propositional, primarily textual, knowledge representation scheme. Further, existing computer-based versions do not fully capitalize on the potential functionality offered by the computational medium. We describe an extension to computer-based concept mapping tools that provides representational capabilities that allow students to express their knowledge more fully by incorporating dynamic media-sound, video, and animated images. Our concept map tool is also accessible via any standard web browser.
Citation
Alpert, S.R. & Grueneberg, K. (2000). Concept Mapping with Multimedia on the Web. Journal of Educational Multimedia and Hypermedia, 9(4), 313-330. Charlottesville, VA: Association for the Advancement of Computing in Education (AACE). Retrieved June 27, 2022 from https://www.learntechlib.org/primary/p/9547/.
Keywords
References
View References & Citations Map
Anderson-Inman, L, & Zeitz, L. (1993). Computer-based concept mapping: Active studying for active learners. The Computing Teacher, 21(1), 6-11.
Baddeley, A. (1982). Domains of recollection. Psychological Review, 89, 708-729. Bromley, K.D. (1996). Webbing with literature: Creating story maps with children(cid:146)s books (2nd ed.). Needham Heights, MA: Allyn & Bacon.
Chase, M., & Jensen, R. (Eds.) (1999). Meeting standards with Inspirationfi: Core curriculim lesson plans. Beaverton, OR: Inspiration Software.
Coleman, E.B. (1995). Learning by explanation: Fostering collaborative progressive discourse in science. In R.J. Beun, M.J. Baker, & M. Reiner (Eds.),
CompuServe (1990). CompuServe Corporation GIF89a specification. ( http://www.w3.org/Graphics/GIF/spec-gif89a.txt)
Dowling, W.L., & Harwood, D.L. (1986). Music cognition. Orlando, FL: Academic Press.
Fisher, K.M., Faletti, J., Patterson, H., Thornton, R., Lipson, J., & Spring, C. (1990). Computer-based concept mapping: SemNet software: A tool for describing knowledge networks. Journal of College Science Teaching, 19(6), 347-352.
Flores-MØndez, R.A. (1997). Java concept maps for the learning web. Proceedings
Gorodetsky, M., Fisher, K.M., & Wyman, B. (1994). Generating connections
Johnson-Laird, P.N. (1983). Mental Models. Cambridge, UK: Cambridge University Press.
Kosslyn, S.M. (1980). Image and mind. Cambridge, MA: Harvard University Press.
Kuang, L. (1998). Wired for Learning(cid:151)Issues in constructing collaborative communities for K-12 education. Paper presented at 1998 Notes Best Practices Conference.
Kuang, L., Grueneberg, K., & Lam, D. (1998). Education on the Net: Constructing collaborative learning communities. Proceedings of the Sixth International Conference on Computers in Education (pp. 543-545). Beijing, China.
Moore, D.W., & Readance, J.E. (1984). A quantitative and qualitative review of graphic organizer research. Journal of Educational Research, 78, 11-17.
Moore, P.J., & Skinner, M.J. (1985). The effects of illustrations on children(cid:146)s comprehension of abstract and concrete passages. Journal of Research in Reading, 8, 45-56.
Novak, J.D. (1998). Learning, creating, and using knowledge: Concept Maps(cid:153) as facilitative tools in schools and corporations. Mahwah, NJ: Lawrence Erlbaum.
Paivio, A. (1986). Mental representations: A dual coding approach. New York: Oxford University.
Quillian, M.R. (1968). Semantic memory, In M. Minsky (Ed.), Semantic information processing (pp. 227-270). Cambridge, MA: MIT Press.
Sharples, M. (2000a). Disruptive devices: Personal technologies and education. Inaugural lecture of Kodak/Royal Academy of Engineering Research Chair in Educational Technology, University of Birmingham. ( http://www.eee.bham.ac.uk/handler/documents/inaugural.pdf)
Sharples, M. (2000b). Personal e-mail communication.
Sharples, M. (2000c). The design of personal mobile technologies for lifelong learning. Computers & Education, 34, 177-193. ( http://www.eee.bham.ac.uk/handler/documents/handlerfull.pdf)
Shephard, R.N. (1967). Recognition memory for words, sentences, and pictures. Journal of Verbal Learning and Verbal Behaviour, 6, 156-163. Vroom, V.H. (1964). Work and motivation. NY: Wiley.
Wetzel, C.D., Radtke, P.H., & Stern, H.W. (1993). Review of the effectiveness
These references have been extracted automatically and may have some errors. Signed in users can suggest corrections to these mistakes.
Suggest Corrections to References