You are here: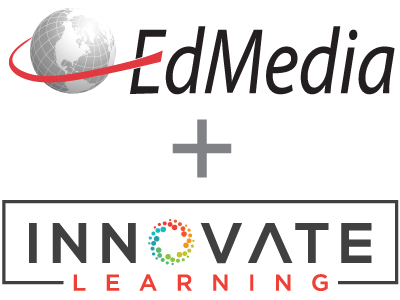 A Case Study for Promoting Collaboration on Online Project-Based Learning
PROCEEDINGS
EdMedia + Innovate Learning, in Denver, Colorado, USA ISBN 978-1-880094-45-7 Publisher: Association for the Advancement of Computing in Education (AACE), Waynesville, NC
Abstract
The interactive mechanism of the internet allows learners to interact with teachers, other learners, and contents while it facilitates teachers to interact not only with learners but also with other teachers who teach the similar or related courses and conduct online teaching. The study attempts to analyze teaching strategies for planning collaborative learning and teaching in the Web environment through a case of project-based learning in inter-universities setting. Also, the study observes the degree of students' learning experience, collaboration and participation along with their expectancy and satisfactions about the collaborative online project-based learning using an electronic survey.
Citation
Yang, Y.S. (2002). A Case Study for Promoting Collaboration on Online Project-Based Learning. In P. Barker & S. Rebelsky (Eds.), Proceedings of ED-MEDIA 2002--World Conference on Educational Multimedia, Hypermedia & Telecommunications (pp. 2107-2112). Denver, Colorado, USA: Association for the Advancement of Computing in Education (AACE). Retrieved October 17, 2019 from https://www.learntechlib.org/primary/p/9246/.
Keywords
References
View References & Citations Map
Austin, A.E., & Baldwim, R. (1991). Collaboration in teaching. In Faculty collaboration: Enhancing the quality of scholarsh ip and teaching, pp.35 -45. ASHE-ERIC Higher Education Report No. 7.
Bordia, P.(1997). Face-to -face versus computer -mediated communication: A synthesis of the experimental literature. The Journal of Business, 34(1), 99-120.
Brown, A.L. & Palincsar, A.S. (1989). Guided, cooperative learning and individual knoweldge acquisition. In L.B. Resnick (ed), Knowing, lear ning, and instruction: Essays in honor of Robert Glaser. Hillsdale, NJ: Erlbaum.
Chang, C. (2001). Refining collaborative learning strategies for reducing the technical requirements of web- based classroom management. Innovations in Education and Teaching International, 38(2), 133 -143.
Chen, G., Liu, C., Ou, K., and Lin, M. (2000). Web learning portfolios: A tool for supporting performance awareness. Innovations in Education and Teaching International, 38(1), 19-30 .
Collis, B. (1996). Supporting project-base d collaborative learning via a WorldWide Web environment. In Khan, B.H. (Ed.), Webbased instruction, pp.213-219. Englewood Cliffs, NJ: Educational Technology Publications.
Harasim, L., Hilts, S.R, Teles, L. & Turoff, M. (1995). Learning networks: A field guide to teaching and learning online . Cambridge, MA: MIT Press.
Harris, J.B. (1995). Organizing and facilitating tele -collaborative projects. Http://www.gsn .org/ weblib/ harris. Harris, J.B. (2001). Community -buiding to successful online courses . A special lecture at Sejong University. Laffey, J., Tupper, T., Musser, D., & Wedman, J. (1998). A computer-mediated support system for project -based learning. Educational Technology Research and Development, 46(1), 73 -86.
Mark . M . (1990). The differentiation of instructional structures and effectiveness in distance educ ation programs. In M.G. Moore (Ed.), Contemporary issues in American distance education . London: Pergamon.
Moore, M.G., & Kearsley, G. (1996). Distance education: A systems view. Belmont, CA: Wadsworth Publishing Company.
Newell, W.H. (1994). Designing int erdisciplinary courses. In J.T. Klein & W.G. Doty.(Eds.) New directions for teaching and learning , No.5, 35-51. San Francisco: Jossey- Bass Publishers.
Penuel. W.R. (1999). Observing classroom processes in project-based learning using multimedia: A tool for evaluators. The Secretary's Conference on Educational Technology -1999, Washington, D.C.
Russell, J.D., Reiser, R.A., Hruskocy, C., & Ruckdeschel, C. (1999). Strategies for teaching project -based courses. Educational Technology, 39( 2), 56-60.
Slavin, R.E. (1995). Cooperative learning. 2nd Ed. Allyn & Bacon. Boston, MA.
Taplin, M. (2000). Problem-based learning in distance education: Practitioners beliefs about an action learning project. Distance Education, 21(2), 278-299.
Yang, Y. (1999). A study of collaborative teaching strategy and support method for project -based cyber instruction, Journal of Educational Broadcasting, 5(2), 111-130.
Yang, Y. (2001). Collaborative teaching strategies for online project-based learning. International Conference on Computers in Education/Schoolnet, Seoul, 3-12.
These references have been extracted automatically and may have some errors. Signed in users can suggest corrections to these mistakes.
Suggest Corrections to References