You are here: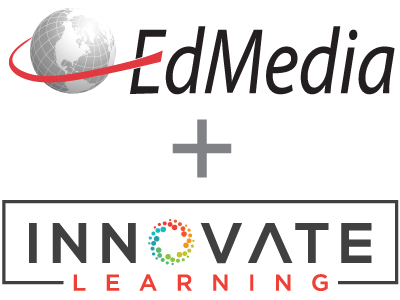 Explore instructors' perceptions and practices in online courses for in-service teachers
PROCEEDINGS
Jung Jin Kang, Michigan State University, United States
EdMedia + Innovate Learning, in Denver, Colorado, USA ISBN 978-1-880094-95-2 Publisher: Association for the Advancement of Computing in Education (AACE), Waynesville, NC
Abstract
Teacher education programs have provided online courses for in-service teachers because of their effectiveness, the demands of society and students, and so on. Online learning in teacher education program has a lot of advantages if educators use in-service teachers' resources, such as their educational experiences and contexts in which they can apply their learning. In this study, I examined two online instructors who taught in-service teachers. Data included web resources, online activities and discussions, and interviews with two instructors and four in-service teachers. Analysis indicated that instructors disrupted their perceptions of and practices in an online approach in teacher education, such as applying online tools, providing online activities, and using online pedagogy. This study shows that online instructors have developed their roles from providing resources to connecting in-service teachers' experiences to online learning.
Citation
Kang, J.J. (2012). Explore instructors' perceptions and practices in online courses for in-service teachers. In T. Amiel & B. Wilson (Eds.), Proceedings of EdMedia 2012--World Conference on Educational Media and Technology (pp. 941-945). Denver, Colorado, USA: Association for the Advancement of Computing in Education (AACE). Retrieved August 4, 2020 from https://www.learntechlib.org/primary/p/40866/.
Keywords
References
View References & Citations Map
Addis, A.J. (2009). A Comparison of face-to-face and online learning environments to prepare teachers to use technology, UNLV Theses/Dissertations/Professional Papers/Capstones. Paper 33. Http://digitalcommons.library.unlv.edu/thesesdissertations/33 Barab, S., Schatz, S., & Scheckler, R. (2004). Using activity theory to conceptualize online community and using online community to conceptualize activity theory. Mind, Culture, and Activity, 11(1), 25-47.
Baird, J., Fensham, P., Gunstone, R., & White, R. (1991). The importance of reflection in improving science teaching and learning, Journal of Research in Science Teaching, 28 (2), 163-182.
Blin, F., & Munro, M. (2008). Why hasn't technology disrupted academics' teaching practices? Understanding resistance to change through the lens of activity theory, Computers and Education, 50, 475-490.
Burbules, N., & Callister, T. (2000). Universities in transition: The promise and challenge of new technologies. Teachers College Record, 102(2), 271-293.
Jonassen, D.H., & Rohrer-Murphy, L. (1999). Activity theory as a framework for designing constructivist learning environments. Educational Technology Research and Development, 47(1), 62-79.
Hinson, J.M., & LaPrairie, K.N. (2005). Learning to teach online: Promoting success through professional development. Community College Journal of Research and Practice, 29, 483-493.
Heinze, A., & Procter, C. (2004). Reflections on the use of blended learning. Proceedings of Education in a Changing Environment, University of Salford, Education Development Unit.
Holmes, A., Signer, B., & MacLeod, A. (2010). Professional development at a distance: A mixed-method study exploring inservice teachers' views on presence online. Journal of Digital Learning in Teacher Education, 27(2), 76-85
Hu, W.C. (2009). A Qualitative Study of Education Faculty's Experiences in Online Instruction, University of Idaho, ProQuest Dissertations and Theses, Retrieved from http://ezproxy.msu.edu/login?url=http://search.proquest.com/docview/304894928?accountid=12598 Kaptelinin, V. (1996). Activity Theory: Implications for human-computer interaction. In B. Nardi, (Ed.), Context and Consciousness: Activity theory and human-computer interaction (pp. 53-59). Cambridge, MA: MIT
Lantolf, J.P., & Appel, G. (1994). Theoretical framework: An introduction to Vygotskian perspectives on second language research. In J.P. Lantolf & G. Appel (Eds.), Vygotskian approaches to second language research (pp. 1-32). Norwood, New Jersey: Ablex.
Levine, A., & Sun, J.C. (2003). Barriers to distance education. Washington, DC: American Council on Education.
Lock, J. (2006). New image: Online communities to facilitate teacher professional development, Journal of Technology and Teacher Education, 14(4), 663-678.
Means, B., Toyama, Y., Murphy, R., Bakia, M., & Jones, K. (2009). Evaluation of evidence-based practices in online learning: A meta-analysis and review of online learning studies. Retrieved June,10, 2011, from http://www2.ed.gov/rschstat/eval/tech/evidence-based-practices/finalreport.pdf Mwanza, D. (2002). Towards an Activity-Oriented Design Method for HCI Research and Practice. PhD Thesis– The Open University, United Kingdom.
Richardson, J.T.E. (2005). Students' perceptions of academic quality and approaches to studying in distance education. British Educational Research Journal, 31, 7–27.
Richardson, J.T.E., & Price, L. (2003). Approaches to studying and perceptions of academic quality in electronically delivered courses. British Journal of Educational Technology, 34, 45–56.
Santilli, S., & Beck, V. (2005). Graduate faculty perceptions of online teaching, The Quarterly Review of Distance Education, 6(2), 155-160.
Trierweiler, C., & Rivera, R. (2005). In online education right for corporate learning? Training& Development, 44-47. Yamagata-Lynch, Lisa C. (2010). Activity Systems Analysis Methods: Understanding Complex Learning Environments. New York: Springer.
These references have been extracted automatically and may have some errors. Signed in users can suggest corrections to these mistakes.
Suggest Corrections to References