You are here:
Faculty Collaboration in the Evaluation of New Technology for Teaching Computer Science
PROCEEDINGS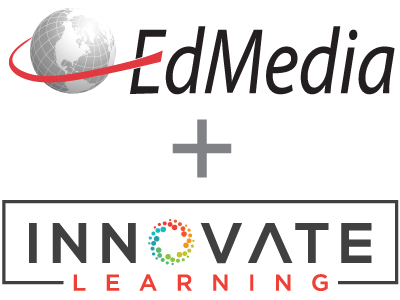 EdMedia + Innovate Learning, in Denver, Colorado, USA ISBN 978-1-880094-95-2 Publisher: Association for the Advancement of Computing in Education (AACE), Waynesville, NC
Abstract
With the objective of updating the way an introductory programming course at our college is taught, several professors gathered to analyze the use of Phidgets as a potential technology to serve as a base for this course. Small teams were formed and different sections of the Phidgets API were assigned to each team. For a semester, weekly meetings were conducted where subsequent topics were presented and explained to the group. A Google site was created to maintain records of each meeting, keep track of the schedule and publish the material prepared for each topic. A set of videos, programming examples and presentations was prepared and made accessible for all the professors interested in the subject. In addition, the collaboration scheme that was followed proved its usefulness in evaluating technology and supporting faculty joint efforts in learning new topics.
Citation
Curlango-Rosas, C., Ibarra-Esquer, J.E., González-Ramírez, M.L., Arredondo-Acosta, L.E. & Chávez-Valenzuela, G.E. (2012). Faculty Collaboration in the Evaluation of New Technology for Teaching Computer Science. In T. Amiel & B. Wilson (Eds.), Proceedings of EdMedia 2012--World Conference on Educational Media and Technology (pp. 573-580). Denver, Colorado, USA: Association for the Advancement of Computing in Education (AACE). Retrieved November 14, 2018 from https://www.learntechlib.org/primary/p/40803/.
View References & Citations Map
References
Barlow, K. & Lane, J. (2007). Like technology from an advanced alien culture: Google apps for education at ASU. Proceedings of the 35th annual ACM SIGUCCS fall conference (SIGUCCS '07). ACM, New York, NY, USA, 8-10.
Choudrie, J., & Dwivedi, Y.K. (2005). Investigating the research approaches for examining technology adoption issues.
Herrick, D. (2009). Google this!: using Google apps for collaboration and productivity. Proceedings of the 37th annual ACM SIGUCCS fall conference (SIGUCCS '09). ACM, New York, NY, USA, 55-64.
Iorio, J., Kee, K. & Decker, M. (2012). Instructional Technology Training: Developing Functional and Applied Skill Sets. In P. Resta (Ed.), Proceedings of Society for Information Technology& Teacher Education International Conference 2012, Association for the Advancement of Computers in Education, Chesapeake, VA, 1188-1193.
Kay, J. (2011). Contextualized approaches to introductory computer science: the key to making computer science relevant or simply bait and switch?. Proceedings of the 42nd ACM technical symposium on Computer science education (SIGCSE '11). ACM, New York, NY, USA, 177-182.
Keengwe, J., Kidd, T. & Kyei-Blankson, L. (2009). Faculty and Technology: Implications for Faculty Training and Technology Leadership. Journal of Science Education and Technology, Springer Netherlands, 18 (1), 23-28.
Lau, W., Ngai, G., Chan, S. & Cheung, J. (2009). Learning programming through fashion and design: a pilot summer course in wearable computing for middle school students. SIGCSE Bull. 41 (1), 504-508.
Maloney, J., Burd, L., Kafai, Y., Rusk, N., Silverman, B., & Resnick, M. (2004). Scratch: A Sneak Preview. Proceedings of the Second International Conference on Creating, Connecting and Collaborating through Computing (C5 '04). IEEE Computer Society, Washington, DC, USA, 104-109.
McKenzie, J. (2001). How teacher learn technology best. From Now On: The Educational Technology Journal, 10(6). Retrieved April 02, 2012, from http://www.fno.org/mar01/howlearn.html
Moussette, C. (2007). Tangible interaction toolkits for designers. Scandinavian Student Interaction Design Research Conference 2007, Sweden.
Resnick, M., Kafai, Y., Maeda, J., Rusk, N., & Maloney, J. (2003). A Networked, Media--Rich Programming Environment to Enhance Technological Fluency at After-School Centers in Economically-Disadvantaged Communities. Proposal to the National Science Foundation (project funded 2003--2007).
Sultan, N. (2010) Cloud computing for education: A new dawn? International Journal of Information Management, 30 (2), 109-116.
Uludag, S., Karakus, M. & Turner, S. (2011). Implementing IT0/CS0 with scratch, app inventor for android, and lego mindstorms. Proceedings of the 2011 conference on Information technology education (SIGITE '11). ACM, New York, NY, USA, 183-190.
Ward, H. & Selvester, P. (2012). Faculty learning communities: improving teaching in higher education. Educational Studies, Routledge, 38 (1), 111-121.
Wildman, T., Hable, M., Preston, M. & Magliaro, S. (2000). Faculty Study Groups: Solving" Good Problems" Through Study, Reflection, and Collaboration. Innovative Higher Education, Springer Netherlands, 24 (4), 247263.
These references have been extracted automatically and may have some errors. If you see a mistake in the references above, please contact info@learntechlib.org.