You are here: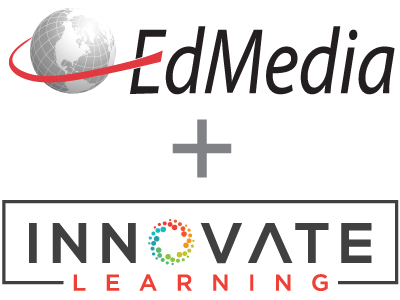 Presentations as Aesthetic Learning Experiences: Situation Qualities Exhibited By Exceptional Presenters
PROCEEDINGS
Joanna Dunlap, University of Colorado Denver, United States ; Patrick Lowenthal, Boise State University, United States
EdMedia + Innovate Learning, in Denver, Colorado, USA ISBN 978-1-880094-95-2 Publisher: Association for the Advancement of Computing in Education (AACE), Waynesville, NC
Abstract
Bad presentations are commonplace. However, rather than focus on what is wrong with bad presentations, we are interested in what makes an exceptional presentation. We are especially interested in this topic because in every course we teach, students design and deliver presentations. Although they meet the objectives of the activity, the presentations are rarely exceptional. Presentations are a staple of professional communication, so we wanted to help students be better designers of presentations. This interest led to a research study where we analyzed exceptional presentations to determine the key characteristics that made them exceptional; to this end, we analyzed the six "most viewed" TED presentations on the TED website, and determined that there are specific situational qualities that manifest in exceptional presentations. From these findings, we developed a set of presentation-design strategies that can enhance the quality of presentations.
Citation
Dunlap, J. & Lowenthal, P. (2012). Presentations as Aesthetic Learning Experiences: Situation Qualities Exhibited By Exceptional Presenters. In T. Amiel & B. Wilson (Eds.), Proceedings of EdMedia 2012--World Conference on Educational Media and Technology (pp. 330-342). Denver, Colorado, USA: Association for the Advancement of Computing in Education (AACE). Retrieved April 23, 2021 from https://www.learntechlib.org/primary/p/40765/.
References
View References & Citations Map
ASTD (2008). 10 Steps to Successful Presentations. ASTD Press.
Atkinson, C. (2004). PowerPoint usability: Q & A with Donald Norman. Http://www.sociablemedia.com/articles_norman.htm
Bumiller, E. (2010, April 26). We have met the enemy, and he is PowerPoint. The New York Times. Retrieved on April 27, 2010 from http://www.nytimes.com/2010/04/27/world/27powerpoint.html?_r=1
Craig, R.J., & Amernic, J.H. (2006). PowerPoint presentation technology and the dynamics of teaching. Innovative Higher Education (31), 147-160.
Doumont, J.L. (2005). The cognitive style of PowerPoint: Slides are not all evil. Technical Communication, 52(1), 64-70.
Heath, C., & Heath, D. (2007). Made to Stick: Why Some Ideas Survive and Others Die. New York: Random House.
Howel, D.D. (2008). Four key keys to powerful presentations in PowerPoint: Take your presentations to the next level. TechTrends, 52(6), 44-46.
Parrish, P.E. (2009). Aesthetic principles for instructional design. Educational Technology Research& Development, 57(5), 511-528.
Parrish, P.E. (2010). Aesthetic decisions of teachers and instructional designers. In Yuzer, V. & Kurubacak, G. (Eds.), Transformative Learning and Online Education: Aesthetics, Dimensions and Concepts. Hershey, PA: IGI Global.
Parrish, P.E., & Wilson, B.G. (2010). Learning experience as transaction: An alternative perspective for instructional design. Paper presented at the meeting of the American Educational Research Association, Denver, CO.
Reynolds, G. (2010). The Naked Presenter: Developing Powerful Presentations with or without Slides. Berkeley, CA: New Riders.
Tufte, E. (2003). The cognitive style of PowerPoint. Cheshire, CT: Graphics Press.
These references have been extracted automatically and may have some errors. Signed in users can suggest corrections to these mistakes.
Suggest Corrections to References