You are here: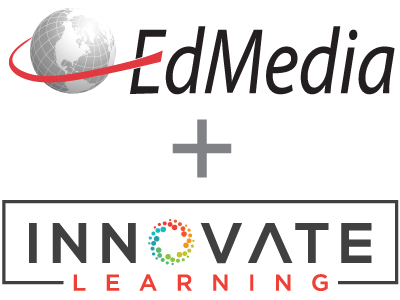 Moving Away from a Student Satisfaction: Evaluating Educational Technologies in a Holistic Context
PROCEEDINGS
EdMedia + Innovate Learning, in Denver, Colorado, USA ISBN 978-1-880094-95-2 Publisher: Association for the Advancement of Computing in Education (AACE), Waynesville, NC
Abstract
While students' satisfaction is often considered an important factor in evaluation of different on-campus technologies, there is a paucity of studies placing this satisfaction in a holistic context. The personal attributes of students and their understanding of their own learning needs tend to be neglected when making technology adoption decisions based on satisfaction alone. In this paper we describe the development and initial validation of a survey instrument that is inclusive of all these considerations. The instrument was piloted with 273 students in regard to the Moodle LMS. Since the field of educational technology evaluation is still emerging, validating this instrument and identifying the contextual factors should contribute to the future development of the field and also assist educational practitioners in their own adoption decisions. Survey results are discussed in relation to students' perceptions of on-campus technologies.
Citation
Quinton, S., Pachman, M. & Logunov, A. (2012). Moving Away from a Student Satisfaction: Evaluating Educational Technologies in a Holistic Context. In T. Amiel & B. Wilson (Eds.), Proceedings of EdMedia 2012--World Conference on Educational Media and Technology (pp. 249-254). Denver, Colorado, USA: Association for the Advancement of Computing in Education (AACE). Retrieved September 20, 2021 from https://www.learntechlib.org/primary/p/40753/.
Keywords
References
View References & Citations Map
Ainley, J., Banks, D., & Fleming, M. (2002). The influences of IT: Perspectives from five Australian schools.
Bekele, T.A. (2010). Motivational and satisfaction in Internet-Supported Learning Environments: A Review. Educational Technology and Society 13(2), 116-127.
Ioannou, A., & Hannafin, R. (2008). Deficiencies of course management systems: Do Students Care? The Quarterly Review of Distance Education, 9(4), 415 – 425.
Kim, K-S., & Moore, J. (2005). Web– based learning: Factors affecting students' satisfaction and learning experience. First Monday, 10 (11), retrieved from http://firstmonday.org/htbin/cgiwrap/bin/ojs/index.php/fm/article/view/1294/1214
Maag, M. (2006). IPod, uPod? An emerging mobile learning tool in nursing education and students' satisfaction. In Who's learning? Whose technology? Proceedings ASCILITE 2006 (pp. 483-492). Sydney: Sydney University Press.
Netemeyer, R., Bearden, W., & Sharma, S. (2003). Scale Development in the Social Sciences: Issues and
Saadé, R.G., He, X., & Kira, D. (2007). Exploring dimensions to online learning. Computers in Human Behavior, 23, 1721– 1739.
Silktide Ltd. (2006). Does the development of web-based learning systems signal the end for traditional classroom education? Retrieved March 10, 2010, from http://www.silktide.com/.
Sim, G., Read, J.C., & Holifield, P. (2006). Evaluating the user experience in CAA Environments: What affects user satisfaction? In Danson, M. (ed.), 10th CAA international conference: proceedings of the conference on 4th and 5th July 2006 at Lougborough university (pp. 395-410). Lougborough : Lougborough university.
Stewart, I., Hong, E. & Strudler, N. (2004). Development and validation of an instrument for student evaluation of the quality of Web-based instruction. The American Journal of Distance Education 18 (3), 131 – 150.
Thurmond, V.A., Wambach, K., Connors, H.R., & Frey, B.B. (2002). Evaluation of student satisfaction: Determining the impact of a Web-based environment by controlling for student characteristics. The American Journal of Distance Education, 16, 169-189.
Venkatesh, V., Morris, M.G., Hall, M., Davis, G.B., Davis, F.D., & Walton, S.M. (2003). User acceptance of information technology: toward a unified view. MIS Quarterly, 27(3), 425 – 478.
Wang, Y-S. (2003). Assessment of learner satisfaction with asynchronous electronic learning systems. Information& Management, 41, 75– 86.
Wu, J-H., Tennyson, R., & Hsia, T-L (2010). A study of student satisfaction in a blended e-learning system
These references have been extracted automatically and may have some errors. Signed in users can suggest corrections to these mistakes.
Suggest Corrections to References