You are here: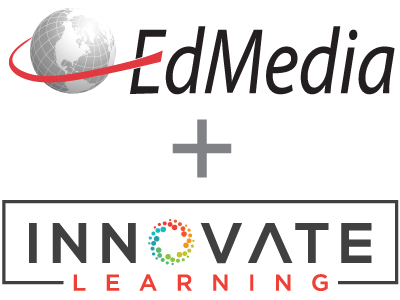 Making Web Enhanced Learning Accessible for All Students
PROCEEDINGS
Sharon Judge, Old Dominion University, United States ; Kim Floyd, West Virginia University, United States
EdMedia + Innovate Learning, in Lisbon, Portugal ISBN 978-1-880094-89-1 Publisher: Association for the Advancement of Computing in Education (AACE), Waynesville, NC
Abstract
With the increase of students with varying abilities (e.g., visual impairments, hearing impairments, physical impairments, learning disabilities) enrolling in institutions of Higher Education, Web Enhanced Learning (WEB) environments must be accessible to all learners. This paper reports on current research on the importance of social presence in regards to student learning, feelings of acceptance, and the retention of students at a distance as well as including tips creating a community of learners and sustain this community through the course. Essential elements of Universal Design for Learning are presented with examples provided for each of the three tenets of this approach to instruction. The paper closes with preplanning and course design ideas which meet the needs of a variety of learners.
Citation
Judge, S. & Floyd, K. (2011). Making Web Enhanced Learning Accessible for All Students. In T. Bastiaens & M. Ebner (Eds.), Proceedings of ED-MEDIA 2011--World Conference on Educational Multimedia, Hypermedia & Telecommunications (pp. 3477-3483). Lisbon, Portugal: Association for the Advancement of Computing in Education (AACE). Retrieved August 15, 2020 from https://www.learntechlib.org/primary/p/38357/.
References
View References & Citations Map
Aragon, S.R. (2003). Creating social presence in online environments. New Directions for Adult and Continuing Education, 100, 57-68.
Ballantine, J.A. & McCourt Larres, P.M. (2004) A critical analysis of students' perception of the usefulness of the case study method in an advanced management accounting module: the impact of relevant work experience, Accounting Education, 13(2), 171-189.
Baron, J., & Crooks, S.M. (2005). Academic integrity in web based distance education. TechTrends: Linking Research& Practice to Improve Learning, 49(2) 40-45.
Barrows, H.S. & Tamblyn, R.M. (1980). Problem-based learning. New York, NY: Springer.
Beers, G.W. (2005). The effect of teaching method on objective test scores: Problem-based learning versus lecture. Journal of Nursing Education, 44(7), 305-309.
Bhandari, A. & Erikson, L. (2005). Case studies can fill a critical need in environmental engineering education. Journal of Environmental Engineering. 131(8), 1121-1121.
Behling, K., & Hart, D. (2008). Universal course design: A model for professional development. In S. Burgstaher, & R.C. Cory (Eds.), Universal design in higher education (pp. 109-125). Cambridge, MA:
Bransford, J., Sherwood, R., Hasselbring, T., Kinzer, C., & Williams, S. (1990). Anchored instruction: Why we need it and how technology can help. In Nix, D. & Spiro, R. (Eds.). Cognition, education, & Multimedia: Exploring ideas in high technology, 163-205. Hillsdale, NJ: Lawrence Erlbaum Associates.
Capon, N., & Kuhn, D. (2004). What's so good about problem-based learning? Cognition and Instruction, 22, 61-79.
CAST (2008). Universal design for learning guidelines version 1.0. Wakefield, MA: Author.
Center for Universal Design (1997). About universal design. Http://www.design.ncsu.edu/cud/aboutud/about_ud.htm
Chung, J.C.C., & Chow, S.M.K. (2004). Promoting student learning through a student-centred problem-based learning subject curriculum. Instructions in Education and Teaching International, 41, 157-168.
Hackett, S., & Parmanto, B. (2005). A longitudinal evaluation of accessibility: Higher education Websites. Internet Research, 15(3), 281-294.
Hang Wong, K.K., & Day, J.R. (2009). A comparative study of problem-based and lecture-based learning in junior secondary school science. Research in Science Education, 39(5), 625-642.
Jeong, H., & Hmelo-Silver, C.E. (2010). Productive use of learning resources in an online problem-based learning environment. Computers in Human Behavior, 26(1), 84-99.
Jiang, M., & Ting, E. (2000). A study of factors influencing students' perceived learning in a web-based course environments. International Journal of Educational Technologies, 6(4), 317-338.
Keramidas, C.G., Ledlow, B., Collins, B.C., & Baird, C.M. (2007). Saving your sanity when teaching in an online environment: Lesson learned. Rural Special Education Quarterly, 26(1), 28-39.
Meyer, A., & Rose, D.H. (2005).The future is in the margins: The role of technology and disability in educational reform. In D.H. Rose, A. Meyer, & C. Hitchcock (Eds.), The universally design classroom (pp. 13-35). Cambridge, MA: Harvard Education Press.
Picciano, A.G. (2002). Beyond student perceptions: Issues of interaction, presence, and performance in an online course. Journal of Asynchronous Learning Networks, 6(1).
Rose, D.H., Harbour, W.S., Johnston, C.S., Daley, S.G., & Abarbanell, L. (2006). Universal design for learning in postsecondary education: Reflections on principles and their application. Journal of Postsecondary Education and Disability, 19, 135-151.
Rose, D.H., Meyer, A., & Hitchcock, C. (2005). The universally designed classroom. Cambridge, MA: Harvard Education Press.
Rourke, L., Anderson, T., Garrison, D.R., & Archer, W. (1999). Assessing social presence in asynchronous text-based computer conferencing. Journal of Distance Education, 14(2).
Rovai, A.P. (2003). A practical framework for evaluating online distance education programs. Internet and Higher Education, 6(2), 109-124.
Schmetzke, A. (2001). Accessibility of the homepages of the nation's community colleges. Stevens Point: University of Wisconsin-Stevens Point. Http://library.uwsp.edu/aschmetz/Accessible/nationwide/CC_Survey2001/summary_CCC.htm
Stodden, R., Whelley, T., Chang, C., & Harding, T. (2001). Current status of educational support provision to students with disabilities in postsecondary education, Journal of Vocational Rehabilitation,16, 189198.
Thompson, T., Burgstahler, S., & Comden, D. (2003). Research on Web accessibility in higher education. Journal of Information Technology and Disabilities, 9(2). Http://people.rit.edu/easi/itd/itdv09n2/thompson.htm
Yun-Jo, A. & Reigeluth, C. (2008) Problem-based learning in online environments. Quarterly Review of Distance Education, 9(1),1-16
Web Accessibility Initiative (2005). Introduction to Web accessibility. Cambridge, MA: WorldWide Web Consortium. Http://www.w3.org/WAI/intro/accessibility.php WorldWide Web Consortium (1999). Web content accessibility guidelines 1.0: W3C recommendation 5-May-1999. Cambridge, MA: Author. Http://www.w3.org/TR/WAI-WEBCONTENT/
These references have been extracted automatically and may have some errors. Signed in users can suggest corrections to these mistakes.
Suggest Corrections to References