You are here: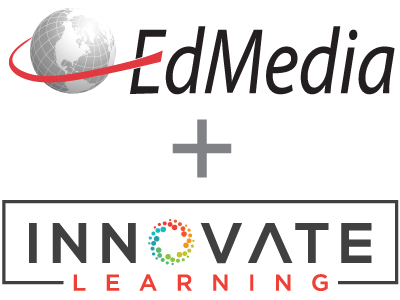 E-textbooks: initial appointments on an emergent field of enquiry
PROCEEDINGS
EdMedia + Innovate Learning, in Lisbon, Portugal ISBN 978-1-880094-89-1 Publisher: Association for the Advancement of Computing in Education (AACE), Waynesville, NC
Abstract
This paper presents some preliminary reflections on the emergent field of e-textbooks. It seeks to raise awareness to relevant areas of research as different countries make policy transition to replace a pedagogical tool which can be considered to have been one of the driving forces of the classroom experience: the textbook. It is argued pedagogical practices, engagement of key stakeholders and empirically based study of e-textbooks are priority areas of enquiry in the field. The educational sector has been progressively developing strategies to encourage innovation aimed at the development of e-literacy and digital learning in schools. It will be an exciting intellectual adventure to observe the role e-textbooks will play in this rapidly changing educational landscape.
Citation
de Oliveira, J., Camacho, M. & Gisbert, M. (2011). E-textbooks: initial appointments on an emergent field of enquiry. In T. Bastiaens & M. Ebner (Eds.), Proceedings of ED-MEDIA 2011--World Conference on Educational Multimedia, Hypermedia & Telecommunications (pp. 3413-3417). Lisbon, Portugal: Association for the Advancement of Computing in Education (AACE). Retrieved November 20, 2019 from https://www.learntechlib.org/primary/p/38348/.
References
View References & Citations Map
Ansary, H. & Babaii, E. (2002). Universal Characteristics of EFL/ESL Textbooks: A Step Towards Systematic Textbook Evaluation. The Internet TESL Journal, 3(2). Http://iteslj.org/Articles/Ansary-Textbooks/
Chan, I. (2010). Off the page: A student' s reflection on transitioning from the textbook to a patient' s life. Canadian Family Physician. 56(12), 1333.
EACEA (2009). Indicators of ICT use in Primary and Secondary Education. Brussels: European Commission.
Ertem, I.S. (2010). The effect of electronic storybooks on struggling fourth-graders' reading comprehension. Turkish Online Journal of Education Technology. 9(4). Http://www.tojet.net/articles/9414.pdf
Gulder T.A., Freeman, M.F. & Piel, J. (2011). The Catalytic Diversity of Multimodular Polyketide Synthases: Natural Product Biosynthesis Beyond Textbook Assembly Rules. Topics in Current Chemistry, 1-53.
Jao, C.S., Brint, S.U. & Hier, D.B. (2005). Making the neurology clerkship more effective: can e-Textbook facilitate learning? Neurol Res. 27(7), 762-7.
Johnson, L., Smith, R., Willis, H., Levine, A. & Haywood, K. (2011). The 2011 Horizon Report. Austin, Texas: The New Media Consortium.
Koehler, M.J. & Mishra, P. (2008). Introducing tpck. In: AACTE Committee on Innovation and Technology
Kress, G. & Van Leeuwen, T. (2001). Multimodal Discourse: The Modes and Media of Contemporary
Maurelli, S., Livraghi, S., Chiesa, M., Giamello, E., Van Doorslaer, S., Di Valentin, C. & Pacchioni, G. (2011). Hydration Structure of the Ti(III) Cation as Revealed by Pulse EPR and DFT Studies: New Insights into a Textbook Case. Inorganic Chemistry. 50 (6), 2385-2394.
Pence, H.E. & Losoff, B. (2011). Going beyond the textbook: The need to integrate open access primary literature into the Chemistry curriculum. Chemistry Central Journal. 18 (5), 1-14.
Miekley, J.(2005). ESL Testbook
Wiegant, F., Scager, K. & Boonstra, J. (2010). An Undergraduate Course to Bridge the Gap between Textbooks and Scientific Research. CBE Life Sci Educ. 10, 83-94.
These references have been extracted automatically and may have some errors. Signed in users can suggest corrections to these mistakes.
Suggest Corrections to References