You are here: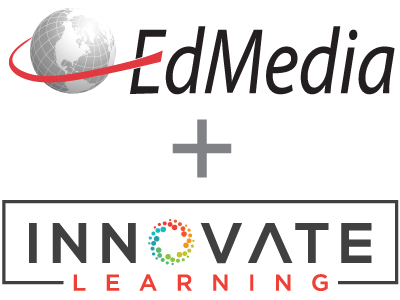 Game Based Learning in Secondary Education: Geographical Knowledge of Austria
PROCEEDINGS
EdMedia + Innovate Learning, in Lisbon, Portugal ISBN 978-1-880094-89-1 Publisher: Association for the Advancement of Computing in Education (AACE), Waynesville, NC
Abstract
At Graz University of Technology (TU Graz) an educational flash game has been developed. The game, called iGeo, aims to assist students at secondary school level and to improve their learning process in the subject of Geography. Objective: Our main research question was to find out, whether challenging online games have the ability to motivate students to learn and therefore to reach better results as a non-assisted group. Experimental Setting: The application was tested for the first time in a class with seventeen pupils at lower secondary school level. Methods: Pretest/posttest experimental control group design with questionnaires. Results: The group learning with iGeo reached a significant better result than the control group in the final examination. Additionally it can be mentioned that learning by playing a game leads to more "fun" for the participants. Conclusion: According to the results and the general impression of the students, Game Based Learning (GBL) has definitely a positive impact on the field of secondary education, in this case Geography.
Citation
Ebner, M., Böckle, M. & Schön, M. (2011). Game Based Learning in Secondary Education: Geographical Knowledge of Austria. In T. Bastiaens & M. Ebner (Eds.), Proceedings of ED-MEDIA 2011--World Conference on Educational Multimedia, Hypermedia & Telecommunications (pp. 1510-1515). Lisbon, Portugal: Association for the Advancement of Computing in Education (AACE). Retrieved March 31, 2020 from https://www.learntechlib.org/primary/p/38063/.
References
View References & Citations Map
Augar, N., Raitman, R., & Zhou, W. (2004). Teaching and learning online with wikis. In: Atkinson, R., McBeath, C., JonasDwyer, D., & Phillips, R. (eds.). Beyond the comfort zone: Proceedings of the 21st ASCILITE Conference, December 5-8, 2004, Perth, Australia pp. 95-104.
Barrows, H.S. & Tamblyn, R.M. (1980) Problem-Based Learning: An Approach to Medical Education (Springer Series on Medical Education), New York, Springer.
Downes, S. (2005). E-learning 2.0. ACM e-Learn Magazine, 10.
Ebner, M., Holzinger, A. (2007) Successful implementation of user-centered game based learning in higher education: An example from civil engineering. Comput. Educ. 49, 3 (November 2007), 873-890.
Ebner, M., Lienhardt, C., Rohs, M., Meyer, I (2010), Microblogs in Higher Education– a chance to facilitate informal and process oriented learning?, Computers& Education, Volume 55, Issue 1, August 2010, Pages 92-100
Ebner, M. & Nagler, W. (2010). Has Web2.0 Reached the Educated Top?. In Proceedings of World Conference on Educational Multimedia, Hypermedia and Telecommunications 2010 (pp. 4001-4010). Chesapeake, VA: AACE.
Farmer, J., & Bartlett-Bragg, A. (2005). Blogs@ anywhere: High fidelity online communication, Proceeding of ASCILITE 2005: Balance, Fidelity, Mobility: maintaining the momentum?, pp. 197-203
Hays, W. (1973) Statistics for the social Sciences. 1973 by Holt, Rinehart and Winston, Inc., London, New York, Sydney, Toronto Lankard, Bettina A. (1995): New Ways of Learning in the Workplace ERIC Digest No.161. Columbus (Ohio): ERIC Clearn-inghouse.
Malone, T.W. (1980) What makes things fun to learn? Heuristics for designing instructional computer games. Proceedings of: 3rd ACM SIGSMALL symposium and the first SIGPC symposium on Small systems, 162-169.
Malone, T.W. (1982) Heuristics for designing enjoyable user interfaces: Lessons from computer games. Proceedings of: Conference on Human Factors in Computing Systems, Gaithersburg (MD), 63-68.
Mann, B.D., Eidelson, B.M., Fukuchi, S.G., Nissman, S.A., Robertson, S. & Jardines, L. (2002) The development of an interactive game-based tool for learning surgical management algorithms via computer. The American Journal of Surgery, 183, 3, 305-308.
Mayer, R.E. (1999) Multimedia aids to problem-solving transfer, International Journal of Educational Research 31(1999), S. 611-623
Nielsen, J. & Mack, R.L. (1994) Usability Inspection Methods, New York, Wiley. O' Reilly, T. (2006). Web 2.0: Stuck on a name or hooked on value? Dr Dobbs Journal, 31, 7, P. 10.
Prensky, M. (2001). Digital natives, Digital Immigrants, On the Horizon, 9 (5), P. 1-6.
Shneiderman, B. (1998) Relate-Create-Donate: a teaching/learning philosophy for the cyber-generation. Computers& Education, 31, 1, 25-39.
Skinner, B.F. (1954) The Science of Learning and the Art of Teaching. Harvard Educational Review, 24, 2, 86-97.
Towned, N. (2005). Podcasting in Higher Education, Media Onlinefocus 22, British Universities Film& Video Council, retrieved from http://www.bufvc.ac.uk/publications/mediaonlineissues/moF22_vf61.pdf
These references have been extracted automatically and may have some errors. Signed in users can suggest corrections to these mistakes.
Suggest Corrections to References