You are here: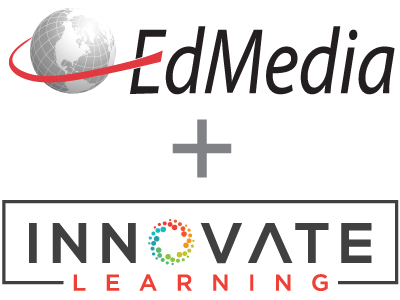 Authentic activities in language learning: Bringing real world relevance to classroom activities
PROCEEDINGS
Ildeniz Ozverir, Eastern Mediterranean University, Turkey ; Jan Herrington, Murdoch University, Australia
EdMedia + Innovate Learning, in Lisbon, Portugal ISBN 978-1-880094-89-1 Publisher: Association for the Advancement of Computing in Education (AACE), Waynesville, NC
Abstract
Maintaining essential contextual conditions in TESOL classroom in order to achieve authenticity have been the target for many researchers. During this process, however, the difficulty and complexity of real life tasks have been disregarded. As a result, knowledge gathered at school through decontextualised school type activities often remains 'inert' and thus learners cannot transfer their knowledge in the target language to novel contexts. This paper argues that school-type tasks that do not mirror real life activities have negative effects on students' developing robust knowledge, and suggests that the critical characteristics of authentic activities are the key to achieve authentic authenticity.
Citation
Ozverir, I. & Herrington, J. (2011). Authentic activities in language learning: Bringing real world relevance to classroom activities. In T. Bastiaens & M. Ebner (Eds.), Proceedings of ED-MEDIA 2011--World Conference on Educational Multimedia, Hypermedia & Telecommunications (pp. 1423-1428). Lisbon, Portugal: Association for the Advancement of Computing in Education (AACE). Retrieved February 2, 2023 from https://www.learntechlib.org/primary/p/38052/.
Keywords
References
View References & Citations Map
Breen, M.P. (1985). Authenticity in the language classroom. Applied linguistics, 6(1), 60-70.
Clarke, D.F. (1989). Communicative theory and its influence on materials production. Language teaching, 22(2), 73-86.
Clayden, E., Desforges, C., Mills, C., & Rawson, W. (1994). Authentic activity and learning. British Journal of Educational Studies, 42(2), 163-173.
Felix, U. (2002). The web as a vehicle for constructivist approaches in language teaching. ReCALL, 14(1), 215.
Griffin, M.M. (1995). You Can't Get There from Here: Situated Learning Transfer, and Map Skills. Contemporary Educational Psychology, 20(1), 65-87.
Harmer, J. (2007). How to teach english (new ed.). Malaysia: Pearson Education Limited.
Herrington, J., Oliver, R., & Reeves, T.C. (2003). Patterns of engagement in authentic online learning environments. Australian Journal of Educational Technology, 19(1), 59-71.
Herrington, J., Reeves, T.C., & Oliver, R. (2010). A guide to authentic e-learning. New York: Routledge.
Johnston, B., & Goettsch, K. (2000). In search of the knowledge base of language teaching: Explanations by experienced teachers. Canadian Modern Language Review, 56(3), 437-468.
Jonassen, D.H., Howland, J.L., Moore, J.L., & Marra, R.M. (2003). Learning to solve problems with technology: A constructivist perspective (2nd ed.). Upper Saddle River, N.J.: Merrill Prentice Hall.
Larsen-Freeman, D. (2003). Teaching language: from grammar to grammaring. Heinle: Cengage Learning.
Lave, J., & Wenger, E. (1991). Situated learning. Legitimate peripheral participation. New York: Cambridge University Press.
Lebow, D.G., & Wager, W.W. (1994). Authentic activity as a model for appropriate learning activity: Implications for emerging instructional technologies. Canadian Journal of Educational Communication, 23(3), 231-244.
Mishan, F., & Strunz, B. (2003). An application of XML to the creation of an interactive resource for authentic language learning tasks. ReCALL, 15(2), 237–250.
Perkins, D. (1999). The many faces of constructivism. Educational Leadership, 57(3), 6-11.
Pugh, K.J., & Bergin, D.A. (2005). The effect of schooling on students' out-of-school experience. Educational Researcher, 34(9), 15-23.
Rivers, D. (2010). An exploration of on-task language policy and student satisfaction. ELT Journal, 64(3), 261-271.
Swaffar, J.K. (1985). Reading authentic texts in aforeign language: a cognitive model. The Modern Language Journal, 69(1), 15-34.
Tuttle, H. (2007). Livening up foreign language: Technology enables language learning in authentic situations. Technology& Learning, 28(4), 40-42.
Van den Branden, K. (2006). Introduction: task-based language teaching in a nutshell. In K.V.D. Branden (Ed.), Task-based language education from theory to practice (pp. 1-16). Cambridge: Cambridge
Willis, J. (1996). A framework for task-based learning. Harlow: Longman Pearson Education.-1428 DASHDASH
These references have been extracted automatically and may have some errors. Signed in users can suggest corrections to these mistakes.
Suggest Corrections to References