You are here: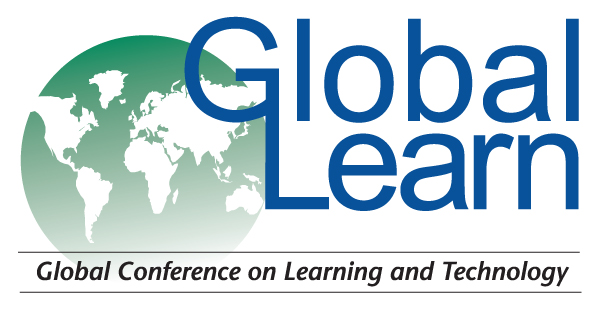 Building a classroom learning community: three instructional design principles for a Web 2.0 world
PROCEEDINGS
Daniel Light, Education Development Center, United States
Global Learn, in Melbourne, Australia ISBN 978-1-880094-85-3 Publisher: Association for the Advancement of Computing in Education (AACE)
Abstract
Abstract: Sampling teachers from the Intel Teach Essentials course on Web 2.0 tools, the researchers interviewed 39 teachers using blogs, wikis and other Web2.0 applications in their classrooms to explore the factors they feel are important to effective use. These three principles are explained: Web2.0 tools need to be part of the classroom's daily practices; the community is the audience and the audience matters; and behavioral guidelines that encourage students to take intellectual risks and give and receive feedback are important for the offline and online community.
Citation
Light, D. (2011). Building a classroom learning community: three instructional design principles for a Web 2.0 world. In S. Barton, J. Hedberg & K. Suzuki (Eds.), Proceedings of Global Learn Asia Pacific 2011--Global Conference on Learning and Technology (pp. 333-340). Melbourne, Australia: Association for the Advancement of Computing in Education (AACE). Retrieved September 16, 2019 from https://www.learntechlib.org/primary/p/37192/.
Keywords
References
View References & Citations Map
Consortium for School Networking. (2009). Leadership for Web 2.0 in Education: Promise and Reality. Alexandria, VA: Consortium for School Networking.
Dastbaz, M., Flynn, R., & Clipsham, P. (2005). Use of Weblogs (Blogs) in Learning Environments: Blogs for Student Support. In G. Richards (Ed.), Proceedings of the World Conference on ELearning inCorporate, Government, Healthcare, and Higher Education 2005 (pp. 607-611).
Ferdig, R.E. (2006). Assessing technologies for teaching and learning: understanding the importance of technological pedagogical content knowledge. British Journal of Educational Technology, 37(5), 749-760.
Fischer, G. (2009). End-User Development and Meta-Design: Foundations for Cultures of Participation. Paper presented at the Second International Symposium on End User Development. Retrieved from http://l3d.cs.colorado.edu/~gerhard/papers/EUD-siegen-2009.pdf Freidhoff, J.R. (2008). Reflecting on the Affordances and Constraints of Technologies and Their Impact on Pedagogical Goals. Journal of Computing in Teacher Education, 24(4), 117-122.
Greenhow, C., Robelia, B., & Hughes, J.E. (2009). Learning, Teaching, and Scholarship in a Digital Age: Web 2.0 and Classroom Research: What Path Should We Take Now? Educational Researcher, 38(4), 246-259.
Harris, J., Mishra, P., & Koehler, M. (2009). Teachers' Technological Pedagogical Content Knowledge and Learning Activity Types: Curriculum-based Technology Integration Reframed. Journal of Research on Technology in Education, 41(4), 393-416.
Interactive Educational Systems Design. (2009). Safe Schools in a Web 2.0 World Initiative National Online Survey of District Technology Directors Exploring District Use of Web 2.0 Technologies (pp. 73). New York: IESD.
Kist, W. (2010). The socially networked classroom: teaching in the new media age. Thousand Oaks, Calif.: Corwin.
Light, D., & Polin, D.K. (2010). Integrating Web 2.0 tools into the classroom: Changing the culture of learning. New York: EDC/Center for Children and Technology.
Livingstone, S.M. (2009). Children and the Internet: great expectations, challenging realities. Cambridge: Polity.
National Center for Educational Statistics. (2010). Teachers' Use of Educational Technology in U.S. Public Schools: 2009. Washington, D.C.: National Center for Education Statistics, Institute of Education Sciences, U.S. Department of Education.
Redecker, C. (2009). Review of Learning 2.0 Practices: Study on the Impact of Web 2.0 Innovations on Education and Training in Europe (pp. 188). Spain: European Commission, Joint Research
These references have been extracted automatically and may have some errors. Signed in users can suggest corrections to these mistakes.
Suggest Corrections to References