You are here: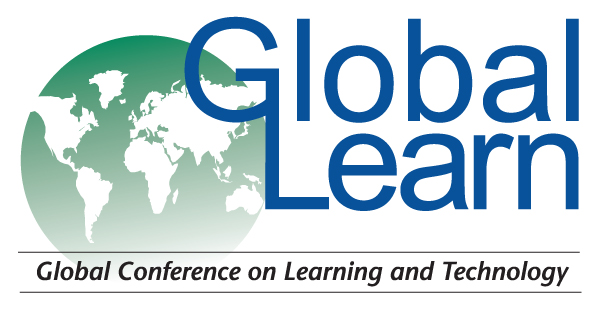 Adoption and use of E-learning at Tertiary Level in South Africa: A Qualitative Analysis
PROCEEDINGS
Global Learn, in Melbourne, Australia ISBN 978-1-880094-85-3 Publisher: Association for the Advancement of Computing in Education (AACE)
Abstract
While e-learning platforms are today available in many tertiary institutions in South Africa, the adoption of the technology by lecturers is still low. Although many lecturers may be familiar with technology in general, they still may not be able to integrate newer technologies like e-learning into their course delivery. This paper aims at evaluating factors that influence the adoption and use of e-learning by lectures at tertiary level. The study used a qualitative research approach. Data were collected through thirty face-to-face in-depth interviews with purposively selected lecturers from Witwatersrand University. The results of the study shows that adoption of e-learning platform at tertiary level could be affected by instructors' computer self-efficacy which influences perceived usefulness, perceived ease of use and perceived credibility of the technology. Therefore there is need for more intervention to instil fundamentals into the instructors for effective e-learning adoption and use.
Citation
Chigona, A. & Dagada, R. (2011). Adoption and use of E-learning at Tertiary Level in South Africa: A Qualitative Analysis. In S. Barton, J. Hedberg & K. Suzuki (Eds.), Proceedings of Global Learn Asia Pacific 2011--Global Conference on Learning and Technology (pp. 93-101). Melbourne, Australia: Association for the Advancement of Computing in Education (AACE). Retrieved October 17, 2019 from https://www.learntechlib.org/primary/p/37154/.
References
View References & Citations Map
Beckstrom, M., Croasdale, H., Riad, S.M. & Kamel, M. (2004) Assessment of Egypt's E-learning Readiness. Http://www.ltss.bris.ac.uk/events//egypt/ellen/readiness.doc.
Berge, Z.L. & Muilenburg, L.Y. (2001) Obstacles Faced at Various Stages of Capability Regarding Distance Education in Institutions of Higher Education. TechTrends, 46(4), pp. 40-45.
Bless, C. & Higson-Smith, C. (1995) Fundamentals of social research methods: an African perspective, Juta, Kenwyn.
Chau, P.Y.K. (1996) An empirical assessment of a modified technology acceptance model. Journal of Management Information systems research, 13(2), pp. 185-204.
Compeau, D.R. & Higgins, C.A. (1995) Computer self-efficacy: development of a measure and initial test, MIS Quarterly, 19(2), pp. 189-211.
Conrad, K. (2000) Instruction Design for Web-Based Training, HRD Press, Amherst.
Darnell, D.R & Rosenthal, D.M. (2000) Evolution of a Virtual Campus, Community College Journal, 71(3), pp. 21-23.
Davis, F.D. (1989) Perceived usefulness, perceive ease of use, and user acceptance of Information Technology, MIS Quarterly, 13(3), pp. 319-340.
Dawes, L. (2001) What stops teachers using technology? In M. Leask (ed), Issues in teaching using ICT. London: Routledge pp.61-79
Devers, K.J. & Frankel, R.M. (2000) Study design in qualitative research-2: sampling and data collection, Education for health: change in learning& Practice, 13(2), pp. 263-271.
Engelbrecht, E. (2003) A Look at E-learning Models: Investigating their Value for Developing an E-learning Strategy, Progressio, 25(2), pp. 38-47.
Galusha, J.M. (1997) Barriers to Learning in Distance Education. Interpersonal Computing and Technology: An Electronic Journal for the 21st Century, 5(3-4), pp. 6-14.
Garrison, R. & Anderson, T. (2003) E-learning in the 21th Century: A Framework for Research and Practice, Routledge Falmer, London.
Govindasamy, T. (2002) Successful Implementation of E-learning: Pedagogical Considerations, Internet and Higher Education., 4(3), pp. 287-299.
Hoffman, D.L., Novak, T.P. & Peralta, M. (1999) Building consumer trust online, Communications of the ACM, 42(4), pp. 80-85.
Hong, W., Thong, J.Y.L., Wong, W.M. & Tam, K.Y. (2001) Determinants of user acceptance of digital libraries: an empirical examination of individual differences and system characteristics, Journal of Management Information Systems 18(3).
Jung, I. (2005) ICT-Pedagogy Integration in Teacher Training: Application Cases Worldwide. Educational Technology and Society, 8(2), 94-101
Keats, D.W. (2009) KIM 2009 Strategy, University of the Witwatersrand, Braamfontein.
Keller, C. & Cernerud, L. (2002) Student's perception of E-learning in university education, Learning, Media and Technology, 27(1), pp. 55-67.
LaRose, R., Gregg, J. & Eastin, M. (1998) Audiographic tele-course for the Web: An experiment, Journal of Computer Mediated Communication, 4(2).
Luarn, P. & Lin, H.H. (2005) Toward an understanding of the behavioral intention to use mobile banking Computers in Human Behavior, 21(6), pp. 873-891.
MacDonald, C.J., Stodel, E.J., Fames, L.G., Breithaupt, K. & Gabriel, M.A. (2001) The Demand-Driven Learning Model: A Framework for Web-based Learning, The Internet and Higher Education, 4(1), pp. 9-30.
Madiba, M. (2009) Investigating Design Issues in E-learning. Unpublished PhD Thesis. University of the Western Cape.
Mapuva, J. (2009) Confronting challenges to e-learning in Higher Education Institutions. International Journal of Education and Development using Information and Communication Technology (IJEDICT), 2009, Vol. 5, Issue 3. Available at http://ijedict.dec.uwi.edu//viewarticle.php?id=732
Mathieson, K. (1991) Predicting user intentions: comparing the technology acceptance model with the theory of planned behavior, Information Systems Research, 2(3).
Mishra, P. & Koehler, M.J. (2006). Technological Pedagogical Content Knowledge: A Framework for Teacher Knowledge Teachers College Record Vol. 108, No. 6, 1017–1054
NAACE (2004) Teaching and learning. Available at http://www.naace.org/impict.
Ngai, E.W.T., Poon, J.K.L. & Chan, Y.H.C. (2007) Empirical examination of the adoption of WebCT using TAM, Computers& Education, 48(2), pp. 250-267.
Parikh, M. & Verma, S. (2002) Utilizing Internet Technologies to Support Learning: An Empirical Analysis, International Journal of Information Management, 22(1), pp. 27-46.
Saade, R. & Bahli, B. (2005) The impact of cognitive absorption on perceived usefulness and perceived ease of use in online learning: an Extension of technology acceptance model, Information and Management, 42(2), pp. 317-327.
Venkatesh, V. & Davis, F.D. (1996) A model of the antecedents of perceived ease of use: development and test, Decision Sciences 27(3), pp. 451-481.
Venkatesh, V. & Morris, M.G. (2000) Why don't men ever stop to ask for directions? Gender, social influence, and their role in technology acceptance and usage behavior, MIS Quarterly, 24(1), pp. 115-139.
Waters, J. & Gasson, S. (2005) 'Strategies Employed by Participants in Virtual Learning Communities', Proceedings of the 38th Hawaii International Conference on System Science.
These references have been extracted automatically and may have some errors. Signed in users can suggest corrections to these mistakes.
Suggest Corrections to References