You are here: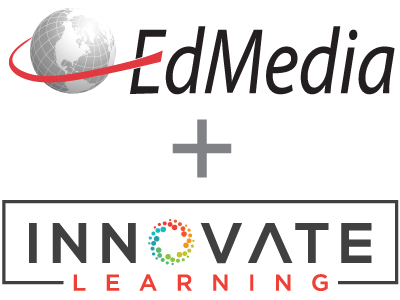 Instructional Design and the Digital Divide: Some Ethical Considerations
PROCEEDINGS
Stephen Victor, Capella University, United States
EdMedia + Innovate Learning, in Toronto, Canada ISBN 978-1-880094-81-5 Publisher: Association for the Advancement of Computing in Education (AACE), Waynesville, NC
Abstract
This paper argues that instructional designers should consider implications of the digital divide when designing distance education. The term "digital divide" is defined as the notion that differences in socioeconomic status result in varying levels of access to modern communication technology, particularly the Internet. The paper examines the literature on socioeconomic considerations in education and discusses general ethical principles that are applicable to the question of instructional design and the digital divide. The paper concludes by suggesting that designers of distance education have an ethical obligation to be aware of the digital divide and to apply equitable design principles to their work.
Citation
Victor, S. (2010). Instructional Design and the Digital Divide: Some Ethical Considerations. In J. Herrington & C. Montgomerie (Eds.), Proceedings of ED-MEDIA 2010--World Conference on Educational Multimedia, Hypermedia & Telecommunications (pp. 4072-4076). Toronto, Canada: Association for the Advancement of Computing in Education (AACE). Retrieved June 24, 2021 from https://www.learntechlib.org/primary/p/35234/.
Keywords
References
View References & Citations Map
Bynum, T.W. (2004). Ethics and the information revolution. In R.A. Spinello & H.T. Tavani (Eds.), Readings in CyberEthics (2nd ed.) (pp. 13-29). Sudbury, MA: Jones and Bartlett.
Cobb, T. (2006). Internet and literacy in the developing world: Delivering the teacher with the text. Educational Technology Research and Development, 54(6), 627-645.
Damarin, S.K. (2000). The' digital divide' versus digital differences: Principles for equitable use of technology in education. Educational Technology, 40(4), 17-22.
DiBello, L.C. (2005). Are we addressing the digital divide? Issues, access, and real commitment. Childhood Education, 81(4), 239-241.
Freire, P. (1996). Pedagogy of the oppressed. New York: Continuum.
Gorard, S., & Selwyn, N. (2005). Towards a le@rning society? The impact of technology on patterns of participation in lifelong learning. British Journal of Sociology of Education, 26(1), 71-89.
Gouthro, P.A. (2004). Assessing power issues in Canadian and Jamaican women ' s experiences in learning via distance in higher education. Teaching in Higher Education, 9(4), 449-461.
Groendal-Cobb, J., & Patterson, J. (2002). Gender bias in software: Issues, implications, and considerations. In D.A. Willis, J.
Henning, E., & VanderWesthuizen, D. (2004). Crossing the digital divide safely and trustingly: How ecologies of learning scaffold the journey. Computers& Education, 42(4), 333-352.
McLoughlin, C. (2000). Cultural maintenance, ownership, and multiple perspectives: Features of Web-based delivery to promote equity. Journal of Educational Media, 25(3), 229-241.
Mill, J.S. (1969). Utilitarianism. In J.M. Robson (Ed.), Collected Works of John Stuart Mill, Vol. X. Toronto: University of Toronto Press.
Moore, M., & Kearsley, G. (2005). Distance education: A systems view (2nd ed.). Belmont, CA: Wadsworth.
Potter, C., & Naidoo, G. (2006). Using interactive radio to enhance classroom learning and reach schools, classrooms, teachers, and learners. Distance Education, 27(1), 63-86.
Richey, R.C., Fields, D.C., & Foxon, M. (2001). Instructional design competencies: The standards (3rd ed.). Syracuse, NY: ERIC Clearinghouse on Information& Technology.
Tavani, H.T. (2003). Ethical reflections on the digital divide. Journal of Information, Communication and Ethics in Society, 1(2), 99-108.
Veladez, J.R., & Duran, R. (2007). Redefining the digital divide: Beyond access to computers and the Internet. High School Journal, 90(3), 31-44.
Ward, D. (2007). Academic values, institutional management and public policies. Higher Education Management and Policy, 19(2), 9-20.
These references have been extracted automatically and may have some errors. Signed in users can suggest corrections to these mistakes.
Suggest Corrections to References