You are here: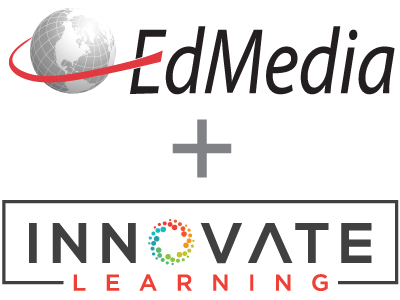 Strategies and Principles in Using Educational Technology for Teaching Students with Learning Disabilities
PROCEEDINGS
Hosein Moeini, University of British Columbia, Canada
EdMedia + Innovate Learning, in Toronto, Canada ISBN 978-1-880094-81-5 Publisher: Association for the Advancement of Computing in Education (AACE), Waynesville, NC
Abstract
The right to education has become an essential human need and a basic human right, which is crucial to human development. Children with learning disabilities have also the right to expect the same standard of services and equitable access to education as every other member of the society. Rapid developments of educational technology bear huge potential of improving the quality of education for successful developments of students with special educational needs by advancing their social integration and increasing learning, as well as accessing learning. The present study addresses the strategies and approaches in use of educational technology for teaching students with learning disabilities. It is suggested that for developing such strategies, a detailed needs analysis of students with learning disabilities, well structured integration/inclusion policies, usability, accessibility, cost effectiveness and teachers' motivation or skills necessary to use those technologies should be clearly defined.
Citation
Moeini, H. (2010). Strategies and Principles in Using Educational Technology for Teaching Students with Learning Disabilities. In J. Herrington & C. Montgomerie (Eds.), Proceedings of ED-MEDIA 2010--World Conference on Educational Multimedia, Hypermedia & Telecommunications (pp. 2814-2821). Toronto, Canada: Association for the Advancement of Computing in Education (AACE). Retrieved October 16, 2019 from https://www.learntechlib.org/primary/p/35039/.
Keywords
References
View References & Citations Map
Abbott, C. (2007). E-inclusion: Learning Difficulties and Digital Technologies, Futurelab Series, Report 15, Kings College, London, 2007.
Bailey, J., Plessis, D. (1997). Understanding principals' attitudes towards inclusive schooling. Journal of Educational Administration, Vol. 35 No. 5, pp. 428-438.
Belawati, T. (2008). Cost-effectiveness in Distance Education, in PANdora Distance Education Guidebook (1st edition, 25-Apr08). Retrieved December 2, 2009, from http://www.pandora-asia.org
Bryant, D.P., Bryant, B.R. (1998). Using Assistive Technology Adaptations to Include Students with Learning Disabilities in Cooperative Learning Activities. Journal of Learning Disabilities, Volume 31, Number 1, 41-54.
Cantoni, L., Tardini, S., Rega, I., Fanni, F. (2007). Teacher and Computer Self Efficacy in Brazilian Community Schools. Paper presented at the World Conference on Educational Multimedia, Hypermedia& Telecommunications, Vancouver, Canada, June.
Cohen, L., Manion, L., and Morrison, K. (2003). Research Methods in Education. London: RoutledgeFlamer.
Dede, C. (2000). Emerging influences of information technology on school curriculum. J. Of Curriculum Studies, 32 (2), 281-303.
Gaible, E., Burns, M. (2005).Using Technology to Train Teachers. Information for Development Program publication. Retrieved November 30, 2009, from http://www.infoDev.org
Hall, T.E., Hughes, C.A., & Filbert, M. (2000). Computer assisted instruction in reading for students with learning disabilities: A research synthesis. Education& Treatment of Children, 23 (2), 173-193.
Hayford, L.C., Lynch, P. (2003). A Review of Good Practice in ICT and Special Educational Needs for Africa, Imfundo Knowledge Bank, October 2003.
Kirschner, P., Selinger, M. (2003). The state of affairs of teacher education with respect to information and communications technology, Technology, Pedagogy and Education, 12(1), 5-18.
Kotsik, B., Tokareva, N. (2007). UNESCO IITE Contribution to e-Inclusion Policy Development for Education of Students with Disabilities. Information and Communication Technology and Accessibility (ICTA) 07, Tunisia.
McCarty, E., Morress, C. (2009). Establishing Access to Technology: An Evaluation and Intervention Model to Increase the Participation of Children with Cerebral Palsy. Physical Medicine and Rehabilitation Clinics of North America, 20 (3): 523-534.
McKeown, S. (1992). Microcomputer software programs for writing and spelling. British Journal of Special Education, 19(3), 100.
Mitchell, R.G. (1993). Secrecy and Fieldwork. London: Sage Publications.
O'Connor, R. & Jenkins, J.R. (1994). Cooperative learning as an inclusion strategy: A closer look. Seattle: University of Washington.
Poplin, M.S. (1995). The dialectic nature of technology and holism: Use of technology to liberate individuals with learning disabilities. Learning Disability Quarterly, 18, pp. 131-139.
Potter, J. And Mellar, H. (2000). Identifying Teachers' Internet Training Needs. Journal of Information Technology for Teacher Education, Vol. 9, No. 1, 2000.
Rees, T. (2004). Summary of Special Educational Needs, Code of Practice for Wales, SEN Governor Cwrt Sart Comprehensive School, April 2004.
Rivera, D.P., & Smith, D.D. (1997). Teaching students with learning and behaviour problems (3rd ed.). Boston: Allyn & Bacon.
Rowan, M., Gregor, P., Sloan, D. And Booth, P. (2000) pp. 80-4, "Evaluating web resources for disability access", in Assets 2000:
SENCO. (2001). Special Educational Needs Co-ordinator. Using ICT to Support Special Educational Needs, Retrieved December 8, 2009, from http://education.staffordshire.gov.uk/PupilSupport/SEN/SENCOResources
Todis, B. & Walker, H.M. (1993). User perspectives on assistive technology. Focus on exceptional children, 26 (3), pp. 1-16.
UNESCO. (2009). Definition from UNESCO, Retrieved November 25, 2009, from http://portal.unesco.org/education/en/ev.phpDASHDASHURL_ID=12078&URL_DO=DO_TOPIC&URL_SECTION=201.html
UNESCO IITE. (2006). ICTs in Education for People with Special Needs. Specialized training course. Moscow. WSIS, 2003. World Summit on the Information Society. Geneva 2003. Declaration of Principles, Retrieved November 21, 2009, from http://www.itu.int/wsis/docs/geneva/official/dop.html
These references have been extracted automatically and may have some errors. Signed in users can suggest corrections to these mistakes.
Suggest Corrections to References