You are here: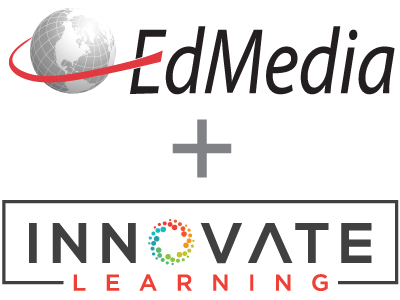 Educational technology graduate programs
PROCEEDINGS
Patricia McGee, The University of Texas at San Antonio, United States ; Leah Wickersham, Texas A&M at Commerce, United States
EdMedia + Innovate Learning, in Toronto, Canada ISBN 978-1-880094-81-5 Publisher: Association for the Advancement of Computing in Education (AACE), Waynesville, NC
Abstract
The field of educational (instructional) technology is relatively young, generally applied, and interdisciplinary. Moreover it serves multiple sectors that require specific skill sets, knowledge bases, and abilities. The authors contend that academic preparation and professional work requirements are unclear (Larson, 2005; McNeil, 2006; Rowley, 2007). This descriptive study examines the nature of instructional technology graduate programs in the United States as a starting point to clarify how graduates are prepared for professional work. Findings suggest that programs serve multiple sectors, overall do not adhere to a common set of standards, have limited common core course requirements, and tend to include applied requirements as demonstration of competency.
Citation
McGee, P. & Wickersham, L. (2010). Educational technology graduate programs. In J. Herrington & C. Montgomerie (Eds.), Proceedings of ED-MEDIA 2010--World Conference on Educational Multimedia, Hypermedia & Telecommunications (pp. 2468-2477). Toronto, Canada: Association for the Advancement of Computing in Education (AACE). Retrieved April 4, 2020 from https://www.learntechlib.org/primary/p/34985/.
Keywords
References
View References & Citations Map
Association of American Colleges and Universities. (2007). College learning for the new global century: A report
Ball, S.R. (1999). Guiding change in professional programs. Managing Institutional Change and Transformation Project. Center for the Study of Higher and Postsecondary Education. Available at http://wwwpersonal.umich.edu/~marvp/facultynetwork/whitepapers/steveball.html.
Bransford, J.D., Brown, A.L. & Cocking R.R. (2000). How people learn: Brain, mind, experience, and school. Washington: National Academy Press
Boling, R. (2004). Teaching a design model vs. Developing instructional designers ECT 2004 IDT Futures Group Presentations, "Where are we going and how will we get there?" http://www.indiana.edu/~idt/shortpapers/documents/aect2004.htm.
Carmean, C. (2008). E-Learning design 2.0: Emergence, distributed networks and the creation of shared knowledge. Dissertation. Cappella University.
Carmean, C., & Haefner, J. (2002). Mind over matter: Transforming course management systems into effective learning environments. EDCAUSE Review, 37 (6), available at http://www.educause.eduirlibrarypdfERM0261.pdf.
Carr-Chellman, A.A., Gursoy, H., & Almeida, L. (2007). Research apprenticeships: A report on a model graduate programme in instructional systems. British Journal of Educational Technology. 38, 637-655.
Dede, C. (2005). Planning for neomillennial learning styles. EDUCAUSE Quarterly, 28 (1). Available at http://www.educause.edu/ir/library/pdf/EQM0511.pdf.
Eckel, P.D., & Kezar, A. (2003). Taking the reins: Institutional transformation in higher education, Washington DC: ACE/Preager.
Ertas, A., Maxwell, T., Rainey, V., & Tanik, M. (2003). Transformation of higher education: the transdisciplinary approach in engineering education. IEEE Transactions, 46 (2), 289 – 295.
Fardanesh, H. (2000). Instructional technology and its exigency. Journal of Instructional Science and Technology, 3 (3). Available at http://www.usq.edu.au/electpub/e-jist/docs/old/vol3no3/article1/
Gibson, C.M. (2006). Research universities and engaged scholarship: A leadership agenda for renewing the civic mission of higher education. Campus Compact. Retrieved May 27, 2009 from http://www.compact.org/resources/future-of-campus-engagement/research-universities-and-engaged-scholarship-aleadership-agenda-for-renewing-the-civic-mission-of-higher-education/4250/.
Hubbard, B.A., & Smith, C. (2003). The growth of full-time nontenure track faculty: Challenges for the union. American Federation of Teachers. Retrieved March 12, 2008 from http://www.aft.org/pubsreports/higher_ed/FulltimeNontenure.pdf
Larson, M.B. (2005). Instructional design career environments: Survey of the alignment of preparation and practice. TechTrends, 49 (6), 2-38.
Lazar, J. (2002). Managing IT/community partnerships in the 21st century. Idea Group Inc (IGI)
Leedy, P.D., & Ormrod, J.E. (2004). Practical research: Planning and design (8th Ed.). Prentice Hall.
Julian, M.F., Kinzie, M.B., & Larsen, V.A. (2000) Compelling case experiences: Performance, practice and application for emerging instructional designers. Performance Improvement Quarterly 13 (3). 164-201.
McGee, P., Rauch, U., Carmean, C. & Lomas, C. (2005). The match game: Instructional design for every learner. In G. Richards (Ed.), Proceedings of World Conference on E-Learning inCorporate, Government, Healthcare, and Higher Education 2005 (pp. 1411-1416). Chesapeake, VA: AACE.
McNeil, S. (2006). Instructional designs: Practices and perspectives. Invited keynote for Instructional Design: Common Practices, Unique Perspectives Focus Session. San Antonio Chapter Association of Training and Development Fall Conference, San Antonio, Texas.
Negroponte, N. (1995). Being digital. Knopf Publishing Group.
Nordahl, R. & Kofoed, L.B. (2008). Medialogy design of a trans-disciplinary education using a problem based learning approach. Proceedings of 36th European Society for Engineering Education (SEFI) on Quality Assessment, Employability& Innovation, 2-5 July, 2008, Aalborg Denmark.
Parsad, B., Lewis, L., & Tice, P. (2008). Distance education at degree-seeking postsecondary institutions: 2006-2007. NCES. Available at http://nces.ed.gov/pubsearch/pubsinfo.asp?pubid=2009044. Patton, M.Q. (1990). Qualitative evaluation and research methods (2nd Ed.). Newbury Park, CA: Sage.
Reiser, R.A., & Demspey, J.V. (2007). The trends and issues in instructional design and technology (2nd ed.). Columbus, OH: Merrill/Prentice Hall.
Rheingold, H. (2002). Smart mobs: The next social revolution. Cambridge, MA: Perseus Publishing.
Rhem, J. (1995). Deep/surface approaches to learning: An introduction. The National Teaching and Learning Forum, (5) 1, pp. 1-4. Retrieved November 16, 2008 from http://www.ntlf.com/html/pi/9512/article2.htm.
Robbins, S.B. (2009). The educational affordances of multiuser virtual environments. In D. Heider (Ed.) Living Virtually: Researching New Worlds. New York: Peter Lang.
Shirkey, C. (2008). Here comes everybody: The power of organizing without organizations. Penguin Press.
Spellings, M. (2006). A test of leadership: Charting the future of U.S. Higher education. USDOE: Commission on the Future of Higher Education. Http://www.ed.gov/about/bdscomm/list/hiedfuture/reports/pre-pub-report.pdf
These references have been extracted automatically and may have some errors. Signed in users can suggest corrections to these mistakes.
Suggest Corrections to References