You are here: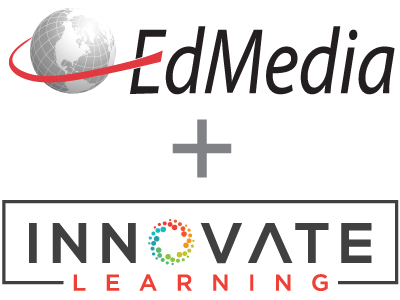 Creating a "Biofeedback" Learning Environment
PROCEEDINGS
Cheryl Howard, Berwick School of Information Technology Monash University, Australia
EdMedia + Innovate Learning, in Toronto, Canada ISBN 978-1-880094-81-5 Publisher: Association for the Advancement of Computing in Education (AACE), Waynesville, NC
Abstract
The catalyst for this research is the simple premise that you cannot review what you do not capture. It focuses on two critical aspects of the teaching & learning experience, with specific focus on lectures. This review discusses some issues of & proposes an integrated practical solution for a) enhancing current teaching methodologies with minimal impact on preparation & presentation; b) enhancing comprehension, retention, study & review options for all students. Teachers' main concerns with presentation include maintaining student engagement, adopting new technologies & improving quality of teaching. Students' main concerns with learning include understanding content while simultaneously identifying & applying appropriate techniques to minimise information overload. The challenge is finding a simple tool to assist teachers achieve their goals that will also support both different learning styles & varying degrees of skill in note taking, study & review techniques of all students.
Citation
Howard, C. (2010). Creating a "Biofeedback" Learning Environment. In J. Herrington & C. Montgomerie (Eds.), Proceedings of ED-MEDIA 2010--World Conference on Educational Multimedia, Hypermedia & Telecommunications (pp. 1969-1978). Toronto, Canada: Association for the Advancement of Computing in Education (AACE). Retrieved November 19, 2019 from https://www.learntechlib.org/primary/p/34909/.
References
View References & Citations Map
De Jong, T., Lane, J., Sharp, S. & Kershaw, P. (2009) Optimising Personal Audience Response Systems technology to enhance student learning in teacher education lectures, in The Student Experience, Proceedings of the 32nd HERDSA Annual Conference, Darwin, 6-9 July 2009:111-120
Dinham, S. (2007). Powerful Teacher Feedback. Synergy, 6 (2), 35-38
Dolnicar, S., Kaiser, S., Matus, K. & Vialle, W. (2009). Can Australian Universities Take Measures to Increase the Lecture Attendance of Marketing Students? http://jmd.sagepub.com/cgi/rapidpdf/0273475309345202v1.pdf (Accessed 7/12/09)
Freeman, M., Blayney, P. & Ginns, P. (2006) Anonymity and in class learning: The case for electronic response systems. Australasian Journal of Educational Technology, 22(4), 568-580
Haskell, R.E. (2001). Transfer of Learning Cognition, Instruction and Reasoning. San Diego: Academic Press
Hounsell, D. (1987). Essay writing and the quality of feedback. In J.T.E. Richardson, M.W. Eysenck & D. WarrenPiper (Eds.), Student learning: Research in education and cognitive psychology. Milton Keynes: Society for Research into Higher Education, Open University Press.
Howard, C. (2008). Integrating Technologies to Enhance Distance/Online Education: A Tool that Supports both Development and Learning. Teaching and Learning 2008, Proceedings IASK International Conference 84-90
Matheson, C. (2008). The Educational Value and Effectiveness of Lectures. The Clinical Teacher, 5, 218-221
Mayer, R.E. (2001). Multimedia Learning. Cambridge: Cambridge University Press.
McGarr, O. (2009). A review of podcasting in higher education: Its influence on the traditional lecture. Australasian Journal of Educational Technology, 25(3), 309-321
McGregor, K.M. & Merchant, A.R. (2008). Making feedback more immediate. CAL-laborate International, 16, 811
O'Donoghue, M. & O'Steen, B. (2007). Clicking on or off? Lecturers' rationale for using student response systems. ICT:Providing choices for learners and learning, Proceedings ASCILITE Singapore 2007 http://www.ascilite.org.au/conferences/singapore07/procs/odonoghue.pdf (Accessed 5/12/09)
Richards, D., Braiding, C. & Vaughan, A. (2006). Fun and feedback at the press of a button. Who's Learning, Whose Technology?, Proceedings ASCILITE Sydney 2006 http://www.ascilite.org.au/conferences/sydney06/proceeding/pdf_papers/p151.pdf (Accessed 7/12/09)
Rowe, A.D., Wood, L. & Petocz, P. (2008). Engaging Students:Student preference for feedback. Engaging Communities, Proceedings of the 31st HERDSA Annual Conference, Rotorua, 1-4 July 2008:297-306
Sander, P. (2005). Reaching our students for more effective university teaching. Electronic Journal of Research in Educational Psychology, 5-3(1), 113-130
Schuell, T.J. (1986). Cognitive Conceptions of Learning. Review of Educational Research, 56(4), 411-436
Traphagen, T., Kucsera, J.V., Kishi, K. (2009) Impact of class lecture webcasting on attendance and learning. Http://www.springerlink.com/content/p67k0144v5328789/fulltxt.pdf (Accessed 7/12/09)
These references have been extracted automatically and may have some errors. Signed in users can suggest corrections to these mistakes.
Suggest Corrections to References