You are here: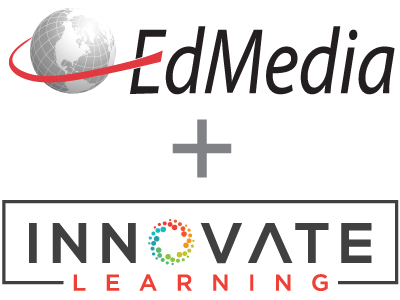 Using Activity Theory to Examine Social Interaction of Online Learning
PROCEEDINGS
EdMedia + Innovate Learning, in Toronto, Canada ISBN 978-1-880094-81-5 Publisher: Association for the Advancement of Computing in Education (AACE), Waynesville, NC
Abstract
This study aims to build new knowledge about students' social interaction during online learning using the joint perspective of activity theory and social ability. Based upon the joint framework of activity theory and social ability, a set of serial interviews and final interviews were conducted and the interview transcripts were analyzed via content analysis. The results include four themes: 1) The nature of the course/activity design and how the instructors teach/encourage students influences students' needs and motives to participate in the activities; 2) The functions of discussion board to support students' needs of feedback/help and motivate participation; 3) Social Awareness information provided via Email Digest, Presence Box, Sakai influence students' actions and learning experience; and 4) Comparisons to others' work promotes positive growth of learning and helps judge students' own success of learning.
Citation
Tsai, I.C., Galyen, K., Xie, X. & Laffey, J. (2010). Using Activity Theory to Examine Social Interaction of Online Learning. In J. Herrington & C. Montgomerie (Eds.), Proceedings of ED-MEDIA 2010--World Conference on Educational Multimedia, Hypermedia & Telecommunications (pp. 1202-1211). Toronto, Canada: Association for the Advancement of Computing in Education (AACE). Retrieved August 13, 2020 from https://www.learntechlib.org/primary/p/34785/.
Keywords
References
View References & Citations Map
Allen, I.E., & Seaman, J. (2007). Online nation: Five years of growth in online learning. The Sloan Consortium, 1-25.
Arbaugh, J.B. (2000). How classroom environment and student engagement affect learning in Internet-based MBA courses. Business Communication Quarterly, 63(4), 9-26.
Barab, S., Schatz, S., & Scheckler, R. (2004). Using activity theory to conceptualize online community and using online community to conceptualize activity theory. Mind, Culture, and Activity, 11(1), 25-47.
Bolliger, D.U., & Martindale, T. (2004). Key factors for determining student satisfaction in online courses. International Journal on ELearning, 3(1), 61-67.
Carr, S. (2000). As distance education comes of age, the challenge is keeping the students. Chronicle of Higher Education, 46(23), A39 – A41.
Chyung, S.Y. (2001, April). Systemic effects of improving the motivational appeal of online instruction on Adult distance education. Paper presented at the 82nd annual meeting of the American Education Research Association (AERA), Seattle, WA.
Cole, M., & Engeström, Y. (1993). A cultural-historical approach to distributed cognition. Distributed Cognitions: Psychological and Educational Considerations, 1-46.
Dourish, P. (1999). Where the footprints lead: Tracking down other roles for social navigation. In A.J. Munro, K. Hook, & D. Benyon (Eds.), Social navigation of information space (pp. 15 − 34). London: Springer-Verlag
Engeström, Y. (1999). Activity theory and individual and social transformation. Perspectives on Activity Theory, 19-38.
Gunawardenda, C.N. & Zittle, F.J. (1997). Social presence as a predictor of satisfaction within a computer-mediated conferencing environment. American Journal of Distance Education, 11(3). Hackman, MZl, & Walke, KB. (1990). Instructional communication in the televised classroom: The effects of system design and teacher immediacy on student learning and satisfaction. Communication Education. Vol 39(3), 196-206.
Hedestig, U., & Kaptelinin, V. (2005). Facilitator ' s roles in a videoconference learning environment. Information Systems Frontiers, 7(1), 71-83.
Hew, K.F., & Cheung, W.S. (2003). Models to evaluate online learning communities of asynchronous discussion forums. Australian Journal of Educational Technology, 19(2), 241-259.
Kaptelinin, V., Nardi, B.A., & Macaulay, C. (1999). Methods& Tools: The activity checklist: A tool for representing the" space" of context. Interactions, 6(4), 27-39.
Laffey, J., Lin, G. & Lin, Y. (2006). Assessing social ability in online learning environments. Journal of Interactive Learning Research, 17(2), 163-177.
Laffey, J., Amelung, C. & Goggins, S. (2009). A Context Awareness System for Online Learning: Design Based Research. International Journal on E-Learning, 8(3), 313-330.
Laffey, J., & Amelung, C. (2010). Using Notification Systems to Create Social Places for Online Learning. In T. Dumova and R.Fiordo (Eds.), Handbook of Research on Social Interaction Technologies and Collaboration Software: Concepts and Trends. (pp.170-180). Hershey, PA: Information Science Reference.
Leont'ev, A.N. (1981). The problem of activity in psychology. The Concept of Activity in Soviet Psychology, 37-71.
Lin, Y., Lin, G., Liu, P., Huan, X., Shen, D. & Laffey, J. (2006, April). Building a social and motivational framework for understanding satisfaction in online learning. Paper presented at the Annual Conference of American Educational Research Association, San Francisco, USA.
Mandernach, B.J., Donnelli, E., & Dailey-Herbert, A. (2006). Learner attribute research juxtaposed with online instructor experience: Predictors of success in the accelerated, online classroom. Journal of Educators Online, 3(2).
Nardi, B.A. (1996). Context and consciousness: Activity theory and human-computer interaction. Mit Press.
Picciano, A. (2002). Beyond student perceptions: Issues of interaction, presence, and performance in an online course. Journal of Asynchronous Learning Networks, 6(1), 21-40, retrieved June 30, 2005 from http://www.aln.org/publications/jaln/v6n1/v6n1_picciano.asp Rovai, A.P. (2002). Sense of community, perceived cognitive learning, and persistence in asynchronous learning networks. The Internet and Higher Education, 5, 319-332.
Suh, K., Couchman, P.K., Park, J., & Hasan, H. (2003). The application of activity theory to web-mediated communication. Activity Theory and Systems, 3, 122-140.
Tsai, I.-C., Kim, B., Liu, P.-J., Goggins, S.P., Kumalasari, C., & Laffey, J.M. (2008). Building a Model Explaining the Social Nature of Online Learning. Educational Technology& Society, 11(3), 198 – 215.
Tu, C.H. (2001). How Chinese perceive social presence: An examination of interaction in online learning environment. Education Media International, 38(1), 45 − 60.
Tu, C.H., & McIsaac, M. (2002). The relationship of social presence and interaction in online classes. American Journal of Distance Education, 16(3), 131 − 150.
Vygotsky, L. (1978). Mind in society: The development of higher psychological process, Cambridge, MA: Harvard University Press.
Wenger, E. (1998). Communities of practice: Learning, meaning and identity. Cambridge, UK: Cambridge University Press. Note: Support for the work described here has been provided by a grant from the Fund for Improving PostSecondary Education(# P116B06-0045), 2007-2010.
These references have been extracted automatically and may have some errors. Signed in users can suggest corrections to these mistakes.
Suggest Corrections to References