You are here: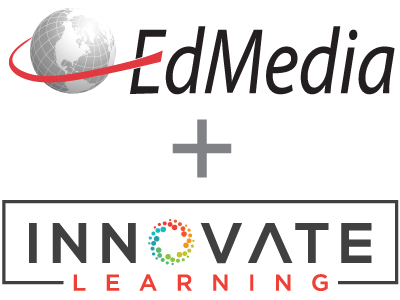 VELOCI: A Virtual E-learning Organization for Computational Intelligence
PROCEEDINGS
EdMedia + Innovate Learning, in Toronto, Canada ISBN 978-1-880094-81-5 Publisher: Association for the Advancement of Computing in Education (AACE), Waynesville, NC
Abstract
Electronic collaboration of entities in IT world has emerged as a necessity with the passage of time and advancement in IT technology. E-learning systems are rapidly gaining attention of global community of students as an assistant in their educational life. Virtual Organization (VO), another face of resource sharing orchestration, provides ease of access to globally dispersed users. This paper presents a Virtual Organization for Computational Intelligence as an infrastructure for E-learning system. It provides detailed architectural information about how a virtual organization can be an instance for students to assist them in selection of their courses. Students are categorized as curriculum and research students. Infrastructure guides them to the said goals.
Citation
Khalil, W., Mangler, J. & Schikuta, E. (2010). VELOCI: A Virtual E-learning Organization for Computational Intelligence. In J. Herrington & C. Montgomerie (Eds.), Proceedings of ED-MEDIA 2010--World Conference on Educational Multimedia, Hypermedia & Telecommunications (pp. 1034-1043). Toronto, Canada: Association for the Advancement of Computing in Education (AACE). Retrieved October 23, 2019 from https://www.learntechlib.org/primary/p/34760/.
Keywords
References
View References & Citations Map
Beran, P., Vinek, E., Schikuta, E., & Weishaupl, T. (2008). ViNNSL-the Vienna Neural Network Specification Language. In
Bourguin, G. & Derycke, A. (2001). Integrating the CSCL activities into virtual campuses: foundations of a new infrastructure for distributed collective activities. In Proc. Of the European Conference on Computer Supported Collaborative Learning, EuroCSCL. (pp. 123– 130).
Hey, T. & Trefethen, A.E. (2005). Cyberinfrastructure for e-Science. Science, 308(5723),(pp. 817-821).
Kabicher, S., Derntl, M., & Motschnig-Pitrik, R. (2009). ActiveCC-A Collaborative Framework for Supporting the Implementation of Active Curricula. Journal of Educational Multimedia and Hypermedia,18(4),(pp. 429– 458).
Kesselman, C., Foster, I., Cummings, J., Lawrence, K.A., & Finholt, T. (2008). Beyond being there: A blueprint for advancing the design, development, and evaluation of virtual organizations. Building Effective Virtual Organizations.
Mangler, J. & Derntl, M. (2004). CEWebS-Cooperative Environment Web Services. In Proceedings of 4th International
Preece, J. & Maloney-Krichmar, D. (2003). Online communities: focusing on sociability and usability. Handbook of
Schikuta, E. & Beran, P. (2007). A Gridified Artificial Neural Network Resource. In Proceedings of the 19th IEEE International
Schikuta, E. (1994). The NeuDB-system: Towards the integration of neural networks and database systems., In Proceeding sof the 18th German Annual Conf. On Artificial Intelligence, LNCS Volume 861/1994 Kö ln. (pp. 166-177)
Schikuta E. (1995). NeuDB'95: An SQL based neural network environment., In Proceedings of the International Conference on
Schikuta, E., Brunner, C., & Schultes, C. (1998). The NeuroAccess System. In Proc. 8th International Conference on Artificial
Selwyn, N. (2000). The National Grid for Learning: Panacea or Panopticon? British Journal of Sociology of Education, 21(2), (pp. 243-255).
Vantroys, T. & Peter, Y. (2003). COW, a Flexible Platform for the Enactment of Learning Scenarios. In Groupware: Design, Implementation, and Use. (pp. 168-182). Available at: http://www.springerlink.com/content/86xlg9n9frgcmhg9, Visited 3/2010.
Vossen, G. & Westerkamp, P. (2003). E-learning as a Web service. In Proceedings of the Seventh International Database
Vossen, G. & Westerkamp, P. (2006). Towards the Next Generation of E-Learning Standards: SCORM for Service-Oriented Environments. In Proceedings of the Sixth IEEE International Conference on Advanced Learning Technologies. (pp. 1031–
1035).Vossen, G. & Westerkamp, P. (2008). Why service-orientation could make e-learning standards obsolete. International Journal of Technology Enhanced Learning, 1(1), (pp. 85– 97).
Wesner, S., Wulf, K. & Müller, M. (2002). How grid could improve e-learning in the environmental science domain. In
Wulf, W.A. (1993). The collaboratory opportunity. Science, 261(5123), (pp. 854-855).
Wurm, S. (2007). Reasoner based query machine,master thesis, Faculty of Computer Science, University of Vienna
These references have been extracted automatically and may have some errors. Signed in users can suggest corrections to these mistakes.
Suggest Corrections to References