You are here: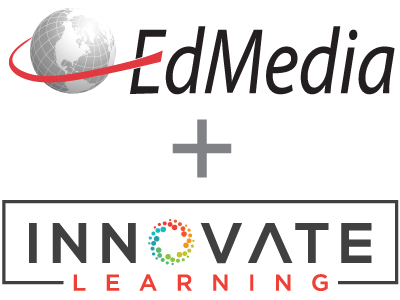 Does the Digital Divide still exist: Technology Access and Minorities in higher education?
PROCEEDINGS
Bennett Nworie, Azusa Pacific University, Azusa, California, United States ; John Nworie, Independent Researcher and Consultant, United States ; Joseph Mintah, Azusa Pacific University, United States
EdMedia + Innovate Learning, in Toronto, Canada ISBN 978-1-880094-81-5 Publisher: Association for the Advancement of Computing in Education (AACE), Waynesville, NC
Abstract
Abstract: The advances in technology in higher education are significant. However, in this burgeoning technology environment, many minorities face the problems of Access, Inclusion and Underrepresentation. While some researchers report that the inequities based on race still continue (Cooper, 2006; Mullis, Mullis & Cornille, 2007), others argue that the digital divides are being bridged (Cotten & Jelenewicz, 2006). This study is designed to help determine if the digital divide still exists among minority college students. This study follows after the study conducted by Chisholm et al (1998) except that while their study investigated a single campus, this study will focus on four campuses that will include a Historically Black Colleges and Universities (HBCU), a tribal college, a Hispanic Association of Colleges and Universities (HACU) institution, and a predominantly white institution. It also differs from the study by Jones et al (2009) with the inclusion of minority institutions.
Citation
Nworie, B., Nworie, J. & Mintah, J. (2010). Does the Digital Divide still exist: Technology Access and Minorities in higher education?. In J. Herrington & C. Montgomerie (Eds.), Proceedings of ED-MEDIA 2010--World Conference on Educational Multimedia, Hypermedia & Telecommunications (pp. 997-1005). Toronto, Canada: Association for the Advancement of Computing in Education (AACE). Retrieved June 6, 2020 from https://www.learntechlib.org/primary/p/34755/.
Keywords
References
View References & Citations Map
Becker, H.J. (2000). Who's wired and who's not: Children's access to and use of computer technology. Future of Children, 10(2), 44-75. Retrieved February 18, 2009, from http://www.gse.uci.edu/doehome/DeptInfo/Faculty/Becker/packard/saveall.html #top.
Becker, H.J., & Ravitz, J. (1997). The equity threat of promising innovations: The Internet in schools. Paper presented at the annual meeting of the Society for the Psychological Study of Social Issues in Chicago
Becker, H.J., Ravitz, J.L., & Wong, Y. (1999). Teacher and teacher-directed student use of computers and software. Center for Research on Information Technology and Organizations, University of California, Irvine, and University of Minnesota.
Brown, M.R. (2000). Access, instruction, barriers. Remedial and Special Education, 21, 182-192.
Bryant, D.P., & Bryant, B.R. (2003). Assistive Technology for People with Disabilities. New York: Allyn and Bacon.
Castellan, N.J. (1993). Evaluating information technology in teaching and learning. Behavior Research Methods, Instruments, & Computers, 25 (2), 233-237.
Chisholm, I.M., Carey, J., & Hernandez, A. (2002). Information technology skills for a pluralistic society: Is the playing field level? Journal of Research on Technology in Education, 35(1), 58-79.
Chisholm, I.M., Carey, J., & Hernández, A. (1998). University Minority Students: Cruising the Superhighway or Standing on the On-Ramp? Proceedings of the ITTE Conference, Albuquerque, New Mexico.
Debell, M., & Chapman, C. (2003). Computer and Internet use by children and adolescents in 2001 (NCES 2004-014). U.S. Department of Education, Washington, DC: National Center for Educational Statistics
Dell, A.G., Newton, D.A., & Petroff, J.G. (2008). Assistive Technology in the Classroom: Enhancing the school experiences of students with disabilities. Upper Saddle River, NJ: Pearson/Merrill-Prentice Hall.
Drori, G.S. & Jang, Y.S. (2003). The global digital divide: A sociological assessment of trends and causes. Social Science Computer Review, 21, 144– 161.
Farrell, E. (2005). Among freshmen, a growing digital divide. Chronicle of Higher Education, 51, A32.
Glennan, T.K., & Melmed, A. (1996). Fostering the use of educational technology: Elements of a national strategy. Santa Monica, CA: Rand Corporation
Green K.C., & Gilbert, S.W. (1995). Great expectations. Change, 27(2), 8-18.
Henriksen J., & Soule, A. (1998). Sources and information: Identifying and implementing technologies for higher education. New Directions for Community Colleges, 101, 91-98.
Hoffman, D.L. & Novak, T.P. (1998). Bridging the digital divide: The impact of race on computer access and Internet use. Retrieved March,3, 2009, from elab.vanderbilt.edu. Hoffman, Donna L.; Novak, Thomas P., (1998) " Bridging the Digital Divide, The impact of race on computer access and internet use, " Project 2000, Vanderbilt University, Feb. 2, 1998, http://www/2000.orgsm.vanderbilt.edu/papers/race/science.
Jackson, L.A., Ervin, K.S., Gardner, P.D., Schmitt, N. (2001). The racial digital divide: Motivational, affective, and cognitive correlates of Internet use. Journal of Applied Social Psychology, 31(10), 2019 – 2046.
Johnston, L., Beard, L.A., & Carpenter, L.B. (2007). Assistive Technology Access for All Students. New Jersey: Pearson.
Jones, S. (2002). The Internet goes to college: How students are living in the future with today' s technology. Pew Internet& American Life Project. Retrieved February 27, 2009, from pewInternet.org. Jones, S; Johnson-Yale, C; Millermaier, S; Pérez, F. (2009). U.S. College Students' Internet Use: Race, Gender and Digital Divides. Journal of Computer-Mediated Communication, 14(2), 244-264
Jongejan, T. (1990). Teacher training for technology education in schools of education. Journal of Computing in Teacher Education, 7(1), 3-11.
Kearsley, G. & Lynch, W. (1992). Educational leadership in the age of technology: The new skills. Journal of Research on Computing in Education, 25(1), 50-60.
Knupfer, N. (1989). The teacher as a critical component of computer education and school change. Journal of Computing in Teacher Education, 6(2), 16-29.
Krupar, K. (1996). Classism and lost opportunity: Addressing the unintended outcomes of campus computing. Metropolitan Universities: An International Forum, 6(4), 35-46.
Lau, J. & Lazarus, W. (2002). Pathways to our future: A multimedia training program for youth that works. Santa Monica,CA: The Children's Partnership.
Lenhart, A., Rainie, L., & Lewis, O. (2001). Teenage life online. Research report.Washington,D.C.: Pew Internet& American Life Project
Mendoza, L. (1995). Ethos, Ethnicity, and the Electronic Classroom. A Study in Contrasting Educational Environments. ERIC Reproduction Service. Number ED 382 951.
Mielke, K.W. (1968). Questioning the questions of ETV research. Educational Broadcasting, 2, 6-15.
Ladson-Billings, G. (2006). From the achievement gap to the education debt: Understanding achievement in U.S. Schools. Education Researcher, 35(7), 3-12
Mullis, R.L., Mullis, A.K., Cornille, T.A. (2007). Relationships between identity formation and computer use among black and white emerging adult females. Computers in Human Behavior, 23, 415 – 423.
Norris, C., Sullivan, T., Poirot, J., & Soloway, E. (2003). No access, no use no impact: Snapshot surveys of educational technology in K-12. Journal of Research on Technology in Education, 35(1), 15-27
Parker, S. (2001). Searching for the digital divide. Information Development, 17, 205– 208.
Parker, S. (2007). Editorial:What digital divide? Information Development, 23, 235 – 236.
Poole, J. & Moran, C. (1998) Schools have their computers, now what? T.H.E. Journal, 26(5).
Pearson, T. (2001). Falling Behind: A Technology Crisis Facing Minority Students. Practice Papers Presented at the National Convention of the Association for Educational Communications and Technology (24th, Atlanta, GA, November 8-12, 2001). Volumes 1-2; IR 021 504.
Robinson, J.H. (2008). Closing the race and gender gaps in computer science education. Dissertation Abstracts International Section A: Humanities and Social Sciences, 68(12-A), 5022.
Shermis, M.D. (1990). Preparing teachers for technology in the '90'S. (ERIC Document Reproduction Service No. ED 327 160).
Stoddart, T. & Neiderhauser, D. (1993). Technology and educational change. Computers in Schools, 9(2/3), 5-21.
Trotter, A. (2006). Minorities Still Face Digital Divide. Education Week, 26(3). Survey Instrument
These references have been extracted automatically and may have some errors. Signed in users can suggest corrections to these mistakes.
Suggest Corrections to References