You are here: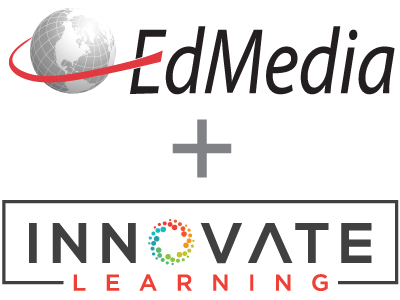 SemaSun: Visualization of Semantic Knowledge based on an improved Sunburst Visualization Metaphor
PROCEEDINGS
EdMedia + Innovate Learning, in Toronto, Canada ISBN 978-1-880094-81-5 Publisher: Association for the Advancement of Computing in Education (AACE), Waynesville, NC
Abstract
Ontologies have become an established data model for conceptualizing knowledge entities and describing semantic relationships between them. They are used to model the concepts of specific domains and are widespread in the areas of the semantic web, digital libraries and multimedia database management. To gain the most possible benefit from this data model, it is important to offer adequate visualizations, so that users can easily acquire the knowledge. Most ontology visualization techniques are based on hierarchical or graph-based visualization metaphors. This may result in information-loss, visual clutter, cognitive overload or context-loss. In this paper we describe a new approach of ontology visualization technique called SemaSun that is based on the sunburst visualization metaphor. We improved this metaphor, which is naturally designed for displaying hierarchical data, to the tasks of displaying multiple inheritance and semantic relations. This approach also offers incremental ontology exploring to reduce the cognitive load without losing the informational context.
Citation
Stab, C., Breyer, M., Nazemi, K., Burkhardt, D., Hofmann, C. & Fellner, D. (2010). SemaSun: Visualization of Semantic Knowledge based on an improved Sunburst Visualization Metaphor. In J. Herrington & C. Montgomerie (Eds.), Proceedings of ED-MEDIA 2010--World Conference on Educational Multimedia, Hypermedia & Telecommunications (pp. 911-919). Toronto, Canada: Association for the Advancement of Computing in Education (AACE). Retrieved February 5, 2023 from https://www.learntechlib.org/primary/p/34743/.
References
View References & Citations Map
Alani, H. (2003). TGVizTab: An Ontology Visualization Extension for Protégé Knowledge Capture (K-Cap'03), Workshop on Visualization Information in Knowledge Engineering.
Baehrecke, E., Dang, N., Babaria, K. And Shneiderman, B. (2004). Visualization and analysis of microarray and gene ontology data with treemaps. BMC Bioinformatics, 5, 1-12
Bhatti, N. (2008). Web Based Semantic Visualization to Explore Knowledge Spaces-An Approach for Learning by Exploring. Proceedings of ED-Media 2008, 312-317
Bhatti, N. & Weber, S.H. (2009). Semantic Visualization to Support Knowledge Discovery in Multi-Relational Service Communities. Handbook of Research on Social Dimensions of Semantic Technologies and Web Services, 23
Eklund, P., Roberts, N. And Green, S. (2002). OntoRama: Browsing RDF ontologies using a hyperbolic-style browser. Cyber Worlds, 2002. Proceedings First International Symposium on, 405-411
Gruber, T. (1993). A Translation Approach to Portable Ontology Specifications. Knowledge Acquisition, Vol. 5, Issue 2, 199 – 220
Katifori, A., Halatsis, C., Lepouras, G., Vassilakis, C. And Giannopoulou, E. (2007). Ontology Visualization Methods-A Survey. ACM Computing Surveys (39) 10-43
Katifori, A., Torou, E., Halatsis, C., Lepouras, G. And Vassilakis, C. (2006). A Comparative Study of Four Ontology Visualization Techniques in Protégé: Experiment Setup and Preliminary Results. IV '06: Proceedings of the conference on Information Visualization, IEEE Computer Society, 417-423
Kerrigan, M. (2006). WSMOViz: An Ontology Visualization Approach for WSMO. Information Visualization, IV 2006. Tenth International Conference on, 411-416
Kriglstein, S. And Motschnig-Pitrik, R.(2008). Knoocks: New Visualization Approach for Ontologies. Proceedings of the 2008 12th International Conference Information Visualization, IEEE Computer Society.-918 DASHDASH
Liebig, T., Noppens, O. (2004). OntoTrack: Combining Browsing and Editing with Reasoning and Explaining for OWL Lite Ontologies. Proceedings of the 3rd International Semantic Web Conference (ISWC2004), Springer, 244257
Nazemi, K., Breyer, M. And Hornung, C. (2009).SeMap: A Concept for the Visualization of Semantics as Maps UAHCI '09: Proceedings of the 5th International Conference on Universal Access in Human-Computer Interaction. Part III, Springer, 83-91
Noy, N.F., Fergerson, R.W. And Musen, M.A. (2000). The Knowledge Model of Protégé-2000: Combining Interoperability and Flexibility. EKAW '00: Proceedings of the 12th European Workshop on Knowledge Acquisition, Modeling and Management, Springer, 17-32
Parsia, B., Wang, T., and Golbeck, J. (2005). Visualizing web ontologies with CropCircles. End User Semantic Web Interaction WS @ ISWC2005
Pietriga, E. (2004). IsaViz: A Visual Authoring Tool for RDF. Http://www.w3.org/2001/11/IsaViz
Plaisant, C., Grosjean, J., and Bederson, B. (2002). SpaceTree: supporting exploration in large node link tree, design evolution and empirical evaluation. Information Visualization. INFOVIS 2002. IEEE Symposium, 57-64
Shneiderman, B. (1992). Tree visualization with tree-maps: 2-d space-filling approach. ACM Trans. Graph., ACM, 11, 92-99
Shneiderman, B. (1996). The Eyes Have It: A Task by Data Type Taxonomy for Information Visualizations. Proceedings of the 1996 IEEE Symposium on Visual Languages, IEEE Computer Society, 336-343
Sintek, M. (2003). OntoViz tab: Visualizing Protégé ontologies. Http://protegewiki.stanford.edu/index.php/OntoViz
Storey, M., Musen, M., Silva, J., Best, C., Ernst, N., Fergerson, R. And Noy, N. (2001). Jambalaya: Interactive visualization to enhance ontology authoring and knowledge acquisition in Protégé. Workshop on Interactive Tools for Knowledge Capture (K-CAP-2001)
Studer, R., Davies, J., Warren, P. (2006). Semantic Web Technologies– Trends and Research in Ontology-Based Systems. John Wiley& Sons. Theseus Program Home Page 2009: http://theseus-programm.de
Van Ham, F. And van Wijk, J.(2002) Beamtrees: compact visualization of large hierarchies. Information Visualization, 2002. INFOVIS 2002. IEEE Symposium on, 93-100-919 DASHDASH
These references have been extracted automatically and may have some errors. Signed in users can suggest corrections to these mistakes.
Suggest Corrections to References