You are here: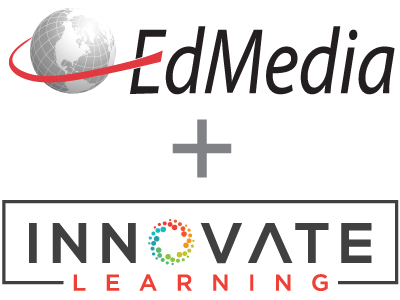 What Can Avatars Do? Virtual realities in collaborative language learning
PROCEEDINGS
Lan Li, Dora Wong, Hong Kong Polytechnic University, Hong Kong
EdMedia + Innovate Learning, in Toronto, Canada ISBN 978-1-880094-81-5 Publisher: Association for the Advancement of Computing in Education (AACE), Waynesville, NC
Abstract
This paper demonstrates how 3D Second Life (SL) is used to enhance collaborative learning at university. The case study is embedded in one subject, English for Technical and Web-based Writing, in which 74 students displayed their coursework in a virtual exhibition hall on Hong Kong PolyU Second Life Campus. The students worked as avatars in a voting system, evaluated each others' work and made comments on notecards which were shared by the avatars in action. To find out if this practice is more effective than a two-dimensional discussion on WebCT, the students' feedback on using SL was collected through an online survey (i-Feedback) and focus group discussion. The findings suggest that a single task in a virtual learning environment can stimulate the interest of students, even though the technical complexity may frustrate them. The possibilities, shortcomings and technical challenges of SL in language learning have been discussed with evidence from automatically and manually collected data. Key word: virtual campus, collaborative learning, peer assessment
Citation
Li, L. & Wong, D. (2010). What Can Avatars Do? Virtual realities in collaborative language learning. In J. Herrington & C. Montgomerie (Eds.), Proceedings of ED-MEDIA 2010--World Conference on Educational Multimedia, Hypermedia & Telecommunications (pp. 466-474). Toronto, Canada: Association for the Advancement of Computing in Education (AACE). Retrieved February 21, 2020 from https://www.learntechlib.org/primary/p/34680/.
Keywords
References
View References & Citations Map
Black, P., and Wiliam, D. (1998). Assessment and classroom learning. Assessment in Education: Principles, Policy& Practice, 5/1, 7–74.
Burgess, M.L., Slate, J.R., Rojas-LeBouef, A. And LaPrairie, K. (2010). Teaching and learning in Second Life: Using the Community of Inquiry (Col) model to support online instruction with graduate students in instructional technology. Internet and Higher Education. 13, 84-88.
Darhower, M. (2002). Interactional features of synchronous computer-mediated communication in the intermediate L2 class: a sociocultural case study. CALICO Journal, 19, 249–277.
Fox, J., Arena, D. And Bailenson, J.N. (2009). Virtual Reality: A survival guide for the social scientist. Journal of Media Psychology. 21/3, 95-113.
Girvan, C. And Savage, T. (2010). Identifying an appropriate pedagogy for virtual worlds: A communal constructivism case study. Computers& Education. (in press)
Haas, A., Tulley, C. And Blair, K. (2002). Mentors versus masters: Women's and girls' narratives of (re)negotiation in web-based writing spaces. Computers and Composition. 19, 231-249.
Herold, D.K. (2010). Mediating Media Studies– Stimulating critical awareness in a virtual environment. Computers& Education, 54/3, 791-798.
Jarmon,L., Traphagan T., Mayrath, M. And Trivedi A. (2009). Virtual world teaching, experiential learning, and assessment: An interdisciplinary communication course in Second Life. Computers& Education, 53/1, 169-182.
Jones, S. (2006). Using IT to augment authentic learning environments. In Herrington, T, Herrington, J. And Hershey (eds) Authentic Learning Environments in Higher Education (pp172-181). Pa.: Information Science Publishers.
Kern, R. And Warschauer, M. (2000). Introduction: theory and practice of networked language teaching. In: M. Warschauer and R. Kern (eds), Network-based Language Teaching: Concepts and Practice. Cambridge: Cambridge University Press, 1–19.
Laurillard, D. (2002). Rethinking university teaching: A conversational framework for the effective use of learning technologies, 2nd edn. London and New York: Routledge.
Moberly, K. (2008). Composition, computer games, and the absence of writing. Computers and Composition. 25, 284-299.
Salmon, G. (2002). E-tivities: The key to active online learning. London: Kogan Page.
Slavin, R.E. (1989). Research on cooperative learning: an international perspective. Scandinavian Journal of Educational Research, 33/4, 231–43.
Smith, B.L. And MacGregor, J.T. (1992). What is collaborative learning? In Goodsell, A.S., Maher, M.R., and Tinto, V. (eds.), Collaborative Learning: A Sourcebook for Higher Education. National Center on Postsecondary Teaching, Learning, & Assessment (pp10-30). New York: Syracuse University.
Smith, H., Cooper, A. And Lancaster, L. (2002). Improving the quality of undergraduate peer assessment: a case for student and staff development. Innovations in Education& Teaching International, 39/1, 71–81.
Swain, M. (2000). The output hypothesis and beyond: mediating acquisition through collaborative dialogue. In: Lantolf, J. (ed.), Sociocultural Theory and Second Language Learning (pp97-114). Oxford: Oxford University Press.
Wenger, E. (2000). Communities of practice and social learning systems. Organization, 7/2, 225–46.
Zeng, G., and Takatsuka, S. (2009).Text based peer-peer collaborative dialogue in a computer-mediated learning environment in the EFL context. System, 37, 434-446.
These references have been extracted automatically and may have some errors. Signed in users can suggest corrections to these mistakes.
Suggest Corrections to References