You are here: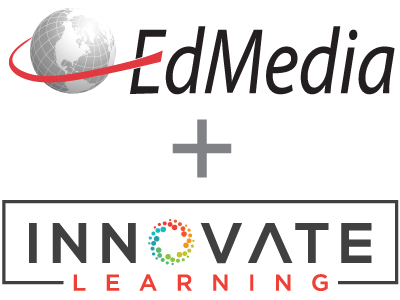 Online Learning and Teaching at Higher Education
PROCEEDINGS
Elahe Aminifar, Darius ii Bahiraey, Shahid Rajaee Teacher Training University, Iran (Islamic Republic Of)
EdMedia + Innovate Learning, in Toronto, Canada ISBN 978-1-880094-81-5 Publisher: Association for the Advancement of Computing in Education (AACE), Waynesville, NC
Abstract
Abstract: The basic question for research into online education is to understand what exactly contributes to the quality of learning. A considerable amount of resources has been invested to improve standards in education and computer literacy. Although the latter has been successful, on the whole, the quality of learning is elusive (Davis 1995). This remains the case today. The main purpose of this study is to research factors that enhance the quality of students' online learning. As learning in an online virtual learning environment has both individual and collaborative components, this research has looked into the quality of the constituent elements and the relationship between them. The research has focused in particular on the effect of computer technology on quality of interactions, learner support, and course delivery.
Citation
Aminifar, E. & Bahiraey, D.i. (2010). Online Learning and Teaching at Higher Education. In J. Herrington & C. Montgomerie (Eds.), Proceedings of ED-MEDIA 2010--World Conference on Educational Multimedia, Hypermedia & Telecommunications (pp. 410-418). Toronto, Canada: Association for the Advancement of Computing in Education (AACE). Retrieved May 19, 2022 from https://www.learntechlib.org/primary/p/34672/.
Keywords
References
View References & Citations Map
Applebee, A.N. (1984). Writing and reasoning. Review of Educational Research, 54, 577-596.
Barnard, J. (1992). Video-based instruction: issues of effectiveness interaction, and learner control. Journal of Educational Technology Systems 21(1), 45-50.
Bates, A.W. (1986). Computer Assisted Learning or Communications: Which way for Information Technology in Distance Education? Information Technology Paper, no.250. Walton, England: Institute of Information Technology, Open University of United Kingdom.
Bates, A.W. (1991). Interactivity as a criterion for media selection in distance education. Never Too Far, 16, 5-9.
Bates, A.W. (1995). Technology, Open Learning and Distance Education, London: Routledge.
Beckwith, J.B. (1991). Approaches to learning, their context and relationship to assessment performance, Higher Education, 22, 17-30.
Berge, Z.L. & Collins, M.P. (1995). Computer Mediated Communication and the Online Classroom, New Jersey: Hampton Press.
Breen, R., Lindsay, R., Jenkins, A. & Smith, P. (2001). The Role of Information and Communication Technologies in a University Learning Environment. Studies in Higher Education, 26(1), 95-114.
Brody, C.M. (1995). Collaborative or cooperative learning? Complimentary practices Staff, Program, & Organizational Development, 12, 133-143.
Davis, N. (1995). The social and economic implications of information and communication technologies, Paper presented at the ESRC PICT Conference: Queen Elizabeth conference centre, Westminister, London 10-12 May. PICT,Brunel University, Uxbridge, Middlesex UB8 9PH.
Dystch, O. (2002). The Learning Potential of a Web-mediated Discussion in a University Course. Studies in Higher Education, 27 (3), 339-352.
Entwistle, N. & Tait, H. (1990). Approaches to learning, evaluation of teaching, and environments. Higher Education, 19, 169-176.
Gibbs, G. (1992). Improving the Quality of Student Learning, Bristol: Technical and Educational Services.
Harasim, L., Hiltz, S.R., Teles, L. & Turoff, M. (1995). Learning networks: A field guide to teaching and learning online Cambridge, MA: MIT Press.
Kaye, A., & Harry, K. (1986). Using the media for Adult Basic Education, London: Croom Helm.
Kaye, T. (1992). 'Learning together apart' in Kaye, T. (ed.) Collaborative learning through computer conferencing New York: Springer-Veriag.
Kember, D., Ng, S., Pomfret, M., Tse, H., & Wong, E.T.T. (1996).An Examination of the Interrelationships between Workload, Study Time, Learning Approaches and Academic Outcomes. Studies in Higher Education, 21(3), 347-358.
Mason, R. (1995). 'Using Electronic Networking for Assessment' in Lockwood, F. (ed.), Open and Distance Learning Today, London: Rutledge.
Meyer, J.H.F. & Boulton-Lewis, G.B. (1997). The association between university students' perceived influences on their learning and their knowledge, experience, and conceptions, of learning, EARLI conference, Athens, August 26-30.194.
Moore, M.G & Kearsley, G. (1996). Distance Education: A systems Views, USA: Wandsworth.
Powers, W. (1997). 'interaction' DEOS-L @psuvm.psu.edu: 16.7.97
Ramsden, P. (ed.) (1988). Improving Learning: new perspectives. London: Kogan Page.
Rowentree, D.G.F. (1995). The tutor's role in supporting distance learners via computer conferencing, British Journal of Educational Technology, 26(3), 205-215.
Stone, H. (1990). Does interactivity matter in video-based off-campus graduate engineering education? College Industry Education conference proceedings, 17-27.
Tobias, S. (1994). Interest, Prior Knowledge, and Learning. Review of Educational Research 64(1), 37-54.
White, E.M. (1993). Assessing higher order thinking and communication skills in college graduates through writing. The Journal of General Education 42, 105-122.
These references have been extracted automatically and may have some errors. Signed in users can suggest corrections to these mistakes.
Suggest Corrections to References