You are here: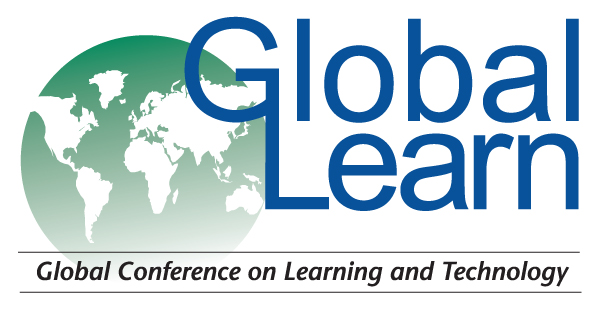 Instructional Design for Culturally Diverse Online Learners
PROCEEDINGS
Devshikha Bose, Idaho State University, United States
Global Learn, in Penang, Malaysia ISBN 978-1-880094-79-2 Publisher: Association for the Advancement of Computing in Education (AACE)
Abstract
Cultural differences play a substantial role in learning. The delivery of instructional material should be sensitive to cultural differences, variable learning styles, and learner needs. The purpose of this literature review is to study how instructional design principles can be used to overcome the impact of cultural differences in the design of courses for culturally diverse online learners. An attempt has been made to delineate the parameters of cultural difference and discuss how the awareness of cultural differences can be reflected in culturally sensitive instructional design practices. Cultural differences in the perception and use of technology has been reviewed. The use of Gardner's theory of multiple intelligences in relation to good English as a Second Language instructional design is also discussed.
Citation
Bose, D. (2010). Instructional Design for Culturally Diverse Online Learners. In Z. Abas, I. Jung & J. Luca (Eds.), Proceedings of Global Learn Asia Pacific 2010--Global Conference on Learning and Technology (pp. 3998-4003). Penang, Malaysia: Association for the Advancement of Computing in Education (AACE). Retrieved October 27, 2020 from https://www.learntechlib.org/primary/p/34489/.
Keywords
References
View References & Citations Map
Christison, M.A., Kennedy, D. (1999). Multiple intelligences: Theory and practice in adult ESL. (Report No. ED441350). Washington DC: National ClearingHouse for ESL Literacy Education.
Cummins, J. (1999). BICS and CALP: Clarifying the distinction. Retrieved November 22, 2009, from http://eric.ed.gov/ERICDocs/data/ericdocs2sql/content_storage_01/0000019b/80/16/12/10.pdf.
Gardner, H. (1983). Frames of Mind. New York, NY: Basic Books.
Gardner, H. (2000). Using multiple intelligences to improve negotiation theory and practice. Negotiation Journal, 321-324.
Henderson, L. (1996). Instructional Design of Interactive Multimedia: A cultural critique. Educational Technology Research and Development, 44 (4), 85-104.
Inding, M., & Skouge, J. (2005). Educational technology and the worldwide web in the Pacific islands, TechTrends, 49 (1), 14-18.
Liu, Y., Ginther, D. (1999). Cognitive styles and distance education. Online Journal of Distance Learning Administration, 2, (3). Retrieved June 3, 2007, from http://www.westga.edu/~distance/liu23.html.
McLouglin, C., Oliver, R. (2000). Instructional design for cultural difference: A case study of the indigenous online learning in a tertiary context. Australian Journal of Educational Technology, 16 (1), 58-72.
Reeder, K., Macfadyen, L.P., Roche, J., Chase, M. (2004). Negotiating cultures in cyberspace: Participation patterns and problematics. Language, Learning& Technology, 8 (2), 88.
Rogers, P.C., Graham, C.R., Mayes, C.T. (2007). Cultural competence and instructional design: Exploration research into
Seufert, S. (2002). Cultural perspectives. In Adelsberger, H.H., Collis, B., & Pawlowski, J.M. (Eds.), Handbook of information technologies for education and training. Berlin et. Al.: Springer.
Tapanes, M.A., Smith, G.G., & White, J.A. (2009). Cultural diversity in online learning: A study of the perceived effects of dissonance in levels of individualism/collectivism and tolerance of ambiguity. The Internet and Higher Education, 12,(1), 26-34.
Watson, R.T., Ho, T.H., & Raman, K.S. (1994). Culture: A fourth dimension in group support systems. Communications of the ACM, 37(10), 45-55.
Young, P.A. (2009). Instructional Design Frameworks and Intercultural Models. Hershey, PA: IGI Global.
These references have been extracted automatically and may have some errors. Signed in users can suggest corrections to these mistakes.
Suggest Corrections to References