You are here: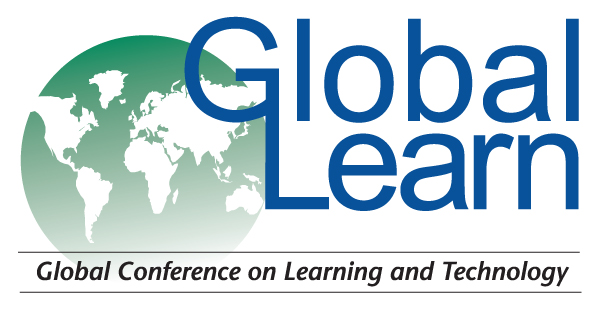 Web 2.0 or Identity 2.0: The Roles of Web 2.0 Tools on the Identity Construction of Turkish Youth
PROCEEDINGS
Ugur Bati, Yeditepe University Communication Faculty, Turkey ; Bünyamin Atici, Firat University, Turkey
Global Learn, in Penang, Malaysia ISBN 978-1-880094-79-2 Publisher: Association for the Advancement of Computing in Education (AACE)
Abstract
The subject area of youth and Web 2.0 tools deal with all research that concerns youth and their use of these media. This research is a special category in the area and examines how are identities constructed and re-constructed in everyday social interactions of Web 2.0 environments. The research consists of a broad range of different perspectives such as qualitative and descriptive studies of what goes on in the Web 2.0 environments. This research employed a survey design and executed among 433 detected participants from random research horizon. The study shows that Web 2.0 tools facilitate interaction, information-sharing and collaboration made possible on young people by the rising of weblogs, social networking sites and wiki's. This also affects the exchange of social interactions among actors and identity construction for these actors becomes possible.
Citation
Bati, U. & Atici, B. (2010). Web 2.0 or Identity 2.0: The Roles of Web 2.0 Tools on the Identity Construction of Turkish Youth. In Z. Abas, I. Jung & J. Luca (Eds.), Proceedings of Global Learn Asia Pacific 2010--Global Conference on Learning and Technology (pp. 3683-3689). Penang, Malaysia: Association for the Advancement of Computing in Education (AACE). Retrieved May 19, 2021 from https://www.learntechlib.org/primary/p/34456/.
Keywords
References
View References & Citations Map
Watts DJ, Dodds PS, Newman ME.(2002). Identity and search in social networks. Science. 296:1302– 1305.
Li, C. And Bernoff, J. (2008) Groundswell: Winning in a world transformed by social technologies. Boston, MA., Harvard Business Press. Castells, Manuel (1999). Flows, Networks, and Identities: A Critical Theory of the Informational Society. In Manuel Castells, Ramó n Flecha, Paulo Freire, Henry A. Giroux, Donaldo Macedo & Paul Willis, Critical Education in the New Information Age. Lanham: Rowman & Littlefield Publishers, Inc., 37-64
DiMicco, J.M. And Millen, D.R. (2007). Identity management: Multiple presentations of self in Facebook. GROUP '07: Proceedings of the 2007 International ACM Conference on Supporting GroupWork, Sanibel Island, Florida, USA. Pp.383-386.
Sarah Kenderdine and Jeffrey Shaw (2009). New media in situ: there-socialisation of public space Volume 2, Number 4 / International Journal of Arts and Technology, 258-276
Boyd D. (2007). " Why Youth (Heart) Social Network Sites: The Role of Networked Publics in Teenage Social Life. " In: Buckingham D, editor. Youth, Identity, and Digital Media. Cambridge, USA: MIT Press; P. 119 – 42.
Stutzman F.(2006). An Evaluation of Identity-Sharing Behavior in Social Network Communities. International Digital and Media Arts Journal 3(1):10 – 3.
Weiser, E. (2001). The functions of Internet use and their social and psychological consequences, Cyberpsychology & Behavior, 4, 723-742.
Lenhart, A., & Madden, M. (2007). Social networking websites and teens: An overview. Pew Internet& American Life Project. Retrieved from the Internet on March 23, 2007 at http://www.pewinternet.org/pdfs/ PIP_SNS_Data
These references have been extracted automatically and may have some errors. Signed in users can suggest corrections to these mistakes.
Suggest Corrections to References