You are here:
Optimizing the Blogfolio Experience
PROCEEDINGS
Verily Tan, SIM University, Singapore
AACE Award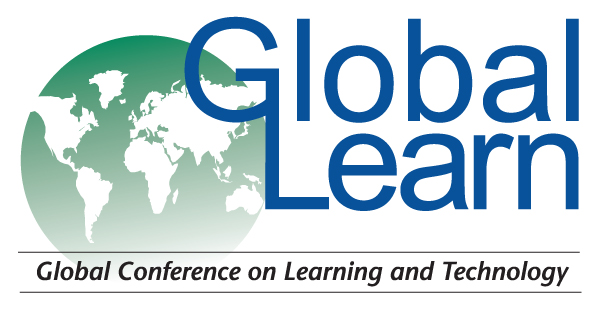 Global Learn, in Penang, Malaysia ISBN 978-1-880094-79-2 Publisher: Association for the Advancement of Computing in Education (AACE)
Abstract
The blogging sensation has evolved rapidly over the last 10 years for it to become a transformational technology for teaching and learning. The affordances of a blog allow for knowledge sharing, reflection, creativity and collaborative activity. This makes the blog ideal for use as an eportfolio, or blogfolio. This paper presents the factors correlated with student satisfaction in the use of blogfolios. It is based on statistical analysis of data collected from students involved in a pilot implementation of blogfolios. Blogfolios were used as a form of assessment in an undergraduate module under the University's Communications programme. Factors like increased confidence in expression, opportunities for analysis and reflection and involvement in the (co)creation process will be elaborated upon. The paper will also touch on the unavoidable problem of copyright in the use of blogfolios for teaching and learning. Guidelines based on consensus among instructors and the University are essential for a more enriching and social experience for students.
Citation
Tan, V. (2010). Optimizing the Blogfolio Experience. In Z. Abas, I. Jung & J. Luca (Eds.), Proceedings of Global Learn Asia Pacific 2010--Global Conference on Learning and Technology (pp. 149-158). Penang, Malaysia: Association for the Advancement of Computing in Education (AACE). Retrieved April 20, 2019 from https://www.learntechlib.org/primary/p/34166/.
Keywords
View References & Citations Map
References
Armstrong, K. & Retterer, O. (2008). Blogging as L2 writing: A case study. AACE Journal, 16(3), 233-251.
Armstrong, L., Berry, M. & Lamshed, R. (2004). Blogs as electronic learning journals, E-Journal of Instructional Science and Technology, (7) 1.
Brescia, F. & Miller, M. (2006). What's it worth? The perceived benefits of instructional blogging. Electronic Journal for the Integration of Technology in Education, Vol 5, 44-52.
Crosta, L. (2004). Beyond the use of new technologies in adult distance courses: An ethical approach. International Journal on E-Learning, 3(1), 48-60. Norfolk, VA: AACE.
Ducate, L.C. & Lomicka, L.L. (2008). Adventures in the blogosphere: from blog readers to blog writers. Computer Assisted Language Learning, Vol. 21, No. 1, February 2008, 9-28.
Duffy, P. (2008). Engaging the YouTube Google-eyed generation: Strategies for using Web 2.0 in teaching and learning. The Electronic Journal of e-Learning, Volume 6, Issue 2, pp 119 – 130.
Glaser, E.M. (1941). An Experiment in the Development of Critical Thinking. New York, Bureau of Publications, Teachers College, Columbia University.
Hain, S. & Back, A. (2008). Personal learning journal– Course design for using weblogs in higher education. The Electronic Journal of e-Learning, Volume 6, Issue 3, 2008, pp. 189 – 196.
Hernandez-Ramos, P. (2004). Weblogs and online discussion as tools to promote reflective practice. The Journal of Interactive Online Learning, 3(1), 1-16.
Hiler, J. (2002). Blogs as disruptive tech: How weblogs are flying under the radar of content management giants. Web Crimson.
Lambert, J. & Cuper, P. (2008). Multimedia technologies and familiar spaces: 21st-century teaching for 21st century learning. Contemporary Issues in Technology and Teacher Education, 8(3), 264 – 276.
Nardi, B., Schiano, D., Gumbrecht, M. & Swartz, L. (2004). Why WeBlog. Communications of the ACM, December 2004/Vol. 47, No. 12.
Nelson, E. (2009). Copyright and distance education: The impact of the technology, education, and copyright harmonization act. AACE Journal, 17(2), 83-101. Chesapeake, VA: AACE.
Oravec, J.A. (2003). Blending by blogging: Weblogs in blended learning initiatives. Journal of Educational Media, 28(2-3), 225-233.
Richardson, W. (2005). The educator's guide to the read/write web. Educational Leadership, Vol 63(4), 24-27.
Rosenbloom, A. (2004). The blogosphere. Communication of the ACM, December 2004/Vol 47. No. 12. Sifry, D. 2008. Technorati: State of the blogosphere 2008. Retrieved Nov 18, 2009 from http://technorati.com/blogging/article/state-of-the-blogosphere-introduction/.
These references have been extracted automatically and may have some errors. If you see a mistake in the references above, please contact info@learntechlib.org.