You are here: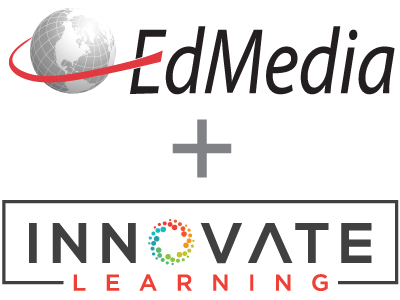 Modeling the Process of Solving ill-structured Design Problems – A Case Study of an Interactive Design Class
PROCEEDINGS
Chun-Ping Wu, TamKang University, Taiwan ; Shu-Ling Wu, National Hsinchu University of Education, Taiwan
EdMedia + Innovate Learning, in Honolulu, HI, USA ISBN 978-1-880094-73-0 Publisher: Association for the Advancement of Computing in Education (AACE), Waynesville, NC
Abstract
Critical thinking is essential in solving diverse ill-structured problem when learners enter the job market. The previous studies suggested that problem-based learning could engage learners in practicing critical thinking during solving well-structured problems. However, the limited opportunities of working on ill-structured problems during learning process might limit learners' development of the ability to transfer knowledge to a real world. A teaching model of engaging learners in reasoning through a sequence of ill-structured design problem is, thus, proposed. The modeling strategies embedded in the proposed model demonstrate how experts reason through the problems, which enables learners to observe how to work on the complex problems. In addition to describing the model, a mix-method study was conducted to explore how learners in an interactive design class interact with the given ill-structured problems. The impact of such learning process on learners' motivation, involvement of the problem-solving activities and design abilities were reported as well.
Citation
Wu, C.P. & Wu, S.L. (2009). Modeling the Process of Solving ill-structured Design Problems – A Case Study of an Interactive Design Class. In G. Siemens & C. Fulford (Eds.), Proceedings of ED-MEDIA 2009--World Conference on Educational Multimedia, Hypermedia & Telecommunications (pp. 3154-3158). Honolulu, HI, USA: Association for the Advancement of Computing in Education (AACE). Retrieved February 23, 2020 from https://www.learntechlib.org/primary/p/31930/.
References
View References & Citations Map
American Philosophical Association. (1990). Critical thinking. A statement of expert consensus for purposes of educational assessment and instruction,acquisition of critical thinking learning strategies, recommendation prepare for the committee on pre-college philosophy. (ERIC Document Reproduction Service No. ED 315-423)
Collins, A., Brown, J.S., & Newman, S.E. (1989). Cognitive apprenticeship: Teaching the crafts of reading, writing, and mathematics. In L.B. Resnick (Ed.). Knowing, learning and instruction: Essays in honor ofRobert Glaser (pp. 453-494). Hillsdale, NJ: Lawrence Erlbaum Associates.
Dabbragh, N. (2002). Assessing complex problem-solving skills and knowledge assembly using web-based hypermedia design. Journal of Educational Multimedia and Hypermedia, 11(4), 291-322.
Handel, M.J. (2003). Skills mismatch in the labor market. Annual Review of Sociology, 29, 135-165.
Halpern, D.F. (1998). Teaching critical thinking for transfer across domains: Dispositions, skills, structure training, and metacognitive monitoring. American Psychologist, 53, 449–455.
Halpern D.F. (1996). Thought and Knowledge. Mahwah, NJ: Lawrence Erlbaum Associates.
Jonassen, D.H. (1997). Instructional design model for well-structured and ill-structured problem solving learning outcomes. Educational Technology Research and Development, 45(1), p65-94.
Pintrich, P.R., & Garcia, T. (1991). Student goal orientation and self-regulation in the college classroom. In M. Maehr & P.R. Pintrich (Eds.), Advances in motivation and achievement: Goals and self-regulatory processes (pp. 371-402).
Williams, K.A. (2002). Measurement of critical thinking in college students: Assessing the model. Unpublished Doctoral dissertation, James Madison University.
Young, D. & Lee, S. (1997). Corporate Hiring Criteria for IS Graduate. Information Systems Management, 14, 47-53.
These references have been extracted automatically and may have some errors. Signed in users can suggest corrections to these mistakes.
Suggest Corrections to References