You are here: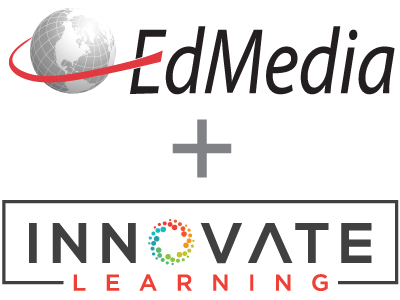 Writing Wikipedia Pages in the Constructivist Classroom
PROCEEDINGS
EdMedia + Innovate Learning, in Honolulu, HI, USA ISBN 978-1-880094-73-0 Publisher: Association for the Advancement of Computing in Education (AACE), Waynesville, NC
Abstract
In response to current anxieties over students' ability to critically evaluate internet-based sources, we propose a secondary curriculum that uses Wikipedia as a platform to pose questions about information verifiability, ethical use of technology, and the democratic role of internet-users. We argue that, while already prevalent in college curricula, the examination of Wikipedia page creation in secondary classrooms provides a developmentally relevant approach to guiding adolescents into higher levels of thinking. The proposed project, appropriate for any discipline, but here concerned with high school English, develops traditional research and editing skills and culminates in a contribution to public knowledge through writing and editing underdeveloped Wikipedia pages (stubs). Methods for project implementation, including suggestions for scaffolding and differentiating learner tasks, are included.
Citation
Garvoille, A. & Buckner, G. (2009). Writing Wikipedia Pages in the Constructivist Classroom. In G. Siemens & C. Fulford (Eds.), Proceedings of ED-MEDIA 2009--World Conference on Educational Multimedia, Hypermedia & Telecommunications (pp. 1600-1605). Honolulu, HI, USA: Association for the Advancement of Computing in Education (AACE). Retrieved October 7, 2022 from https://www.learntechlib.org/primary/p/31691/.
Keywords
References
View References & Citations Map
Bloom B.S. (1956). Taxonomy of educational objectives, Handbook I: The cognitive domain. New York: David McKay Co., Inc.
Davidson, C. (2007). We can't ignore the influence of digital technologies. Chronicle of higher education, 53 (29), 20.
Eastin, M. (2008). Towards a cognitive developmental approach to youth perceptions of credibility. The John D. And Catherine T. MacArthur Foundation series on digital media and learning: Digital media, youth, and credibility, 29-47.
Freire, P. (1970). Pedagogy of the oppressed. New York: Continuum.
Giles, J. (2005). Internet encyclopedias go head to head. Nature, 438, 900–901.
Groom, M. (2007). Using Wikipedia to reenvision the term paper. Information futures: Aligning our missions, 2007, EDUCAUSE, Seattle, WA. National Council for the Teachers of English and International Reading Association (1996). Standards for the English language arts. United States: NCTE/IRA. Also available at www.ncte.org/standards.
Olanoff, L. (2007). School district unites in banning Wikipedia. Seattle Times. 11/21/2007.
Piaget, J. (1959). Language and thought of the child. (M. Grabain, Trans.) New York: Humanities Press.
Spear, L.P. (2000). The adolescent brain and age-related behavioral manifestations. Neuroscience and biobehavioral reviews, 24(4), 417-463.
Vygotsky, L.S. (1978). Mind in society: The development of higher psychological processes. Cambridge, MA: Harvard University Press.
Vygotsky, L.S. (1998). Early childhood. In R.W. Rieber (Ed.), Collected works of L.S. Vygotsky: Vol. 5. Child psychology, 187205. New York: Plenum. Resources
Broughton, J. (2008). Wikipedia: The missing manual. Sebastopol, CA: O'Reilly Media. Free copies for educator use. Humanities, Arts, Science, and Technology Advanced Collaboratory (HASTAC). Http://www.hastac.org.Educat or and graduate
These references have been extracted automatically and may have some errors. Signed in users can suggest corrections to these mistakes.
Suggest Corrections to References