You are here: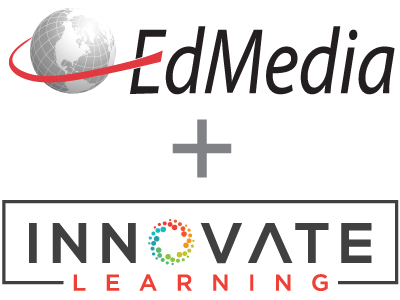 A Study on Internet Integration Strategies of Educational TV Stations in Japan, Korea, Canada and UK
PROCEEDINGS
Insung Jung, International Christian University, Japan
EdMedia + Innovate Learning, in Vienna, Austria ISBN 978-1-880094-65-5 Publisher: Association for the Advancement of Computing in Education (AACE), Waynesville, NC
Abstract
This paper examines how public educational TV (E-TV) stations have integrated the Internet into their services. Findings confirm that E-TV stations have adopted various Internet strategies to support their educational functions, in part, as a result of their differing views of the Internet as a medium. Stations that perceive the Internet as a supplement to their TV broadcasts have focused their online activities on providing already broadcast programs, advertising their own programs, and building audience relationships, rather than generating revenues or utilizing the Internet as a new service platform. Stations that view the Internet as one of their primary media have adopted a multi-platform approach, using the Internet to provide original content and activities, and creating new service opportunities. However, external regulations of publicly chartered stations, copyrights, and limited budgets and staff are constraints to more comprehensive Internet integration. Research agendas at the policy and institutional levels are suggested in the conclusion.
Citation
Jung, I. (2008). A Study on Internet Integration Strategies of Educational TV Stations in Japan, Korea, Canada and UK. In J. Luca & E. Weippl (Eds.), Proceedings of ED-MEDIA 2008--World Conference on Educational Multimedia, Hypermedia & Telecommunications (pp. 5979-5988). Vienna, Austria: Association for the Advancement of Computing in Education (AACE). Retrieved November 14, 2019 from https://www.learntechlib.org/primary/p/29211/.
Keywords
References
View References & Citations Map
Ally, M. (2001). Integration of TV and the Internet: Design implications and issues, retrieved February 18, 2008 from http://csdl2.computer.org/comp/proceedings/icalt/2001/1013/00/10130469.pdf.
Angehm, A.A. (1997). Designing mature Internet business strategies: The ICDT model. European Management Journal, 15(4), 361-369.
Chan-Olmsted, S.M. & Ha, L. (2003). Internet business models for broadcasters: How television stations perceive and integrate the Internet. Journal of Broadcasting& Electronic Media, 47(4), 597-617.
Christensen, C.M. (2000). The innovator's dilemma, New York: Harper Collins.
Connolly, M., Jones, N. & Turner, D. (2006). E-learning: A fresh look. Higher Education Management and Policy, 18(3), 135-146.
Corbitt, B.J. (2000). Developing intra-organizational electronic commerce strategy: An ethnographic study. Journal of Information Technology, 15, 119-130.
DiMaggio, P., Hargittai, E., Neuman, W.R. & Robinson, J.P. (2001). Social implications of the Internet. Annual Review of Sociology, 27, 307-336.
Fan, B.H. (2000). When channel surfers flip to the web: Copyright liability for Internet broadcasting. Federal Communications Law Journal, 52(3), 619-646.
Flew, T. (2002). Educational media in transition: Broadcasting, digital media, and lifelong learning in the knowledge economy. International Journal of Instructional Media, 29(1), 47-60.
Greene, K.(2000). TV outsources the Internet. Broadcasting& Cable, September 25, 2000, http://www.broadcastingcable.com/article/CA14266.html.
Griffith, D.A. & Palmer, J.W. (1999). Leveraging the Web for corporate success. Business Horizons, 42(1), 3-10.
Han, Y.H. (2005). A study on NHK's crisis and Broadcasting Law. The Hokkaigakuen Law Journal, 41(1), 1-21.
Hills, J. & Michalis, M. (2000). The Internet: A challenge to Public Service Broadcasting? International Communication Gazette, 62, 477-493
Kim, C. & Galliers, R.D. (2004). Toward a diffusion model for Internet systems. Internet Research, 14(2), 155166.
O'Hagan, C. (2001). The integration of television and the Internet. Proceedings of the IEEE International Conference on Advanced Learning Techniques (ICALT'01), 475.
Ranchhod, A., & Gurau, C. (1999). Internet-enabled distribution strategies. Journal of Information Technology, 14, 333-346.
Rappa, M.A. (2004). The utility business model and the future of computing services. IBM Systems Journal, 43(1), 32-42.
Standing, C. (2000). Internet commerce development, Norwood, MA: Artech House.
Wingfield, N. (2007). The Internet. The TV. The Wall Street Journal, December 11, 2007, http://online.wsj.com/article/SB119706406734417529.html.
Yarter, J. (2008). What happens when nobody needs a TV? Broadcasting& Cable, February 14, 2008, http://www.broadcastingcable.com/article/CA6533079.html.
These references have been extracted automatically and may have some errors. Signed in users can suggest corrections to these mistakes.
Suggest Corrections to References