You are here: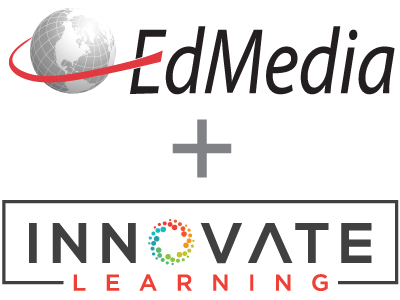 Understanding PLE as an Essential Component of the Learning Process
PROCEEDINGS
France Henri, Télé-université/UQAM, Canada ; Bernadette Charlier, Université de Fribourg, Switzerland ; Freddy Limpens, Edelweiss, INRIA Sophia-Antipolis, France
EdMedia + Innovate Learning, in Vienna, Austria ISBN 978-1-880094-65-5 Publisher: Association for the Advancement of Computing in Education (AACE), Waynesville, NC
Abstract
This exploratory paper discusses the learning potential of PLE, not simply as a technological artefact but as an instrument of the learning process. It tries to identify the role of PLE in learning process and to point out the conditions to become more efficient learning instrument. Firstly, PLE should foster self-direction and reflexivity, and learning resources should be made available to the learner to support its metacognitive activity. Secondly, since PLE's are more and more inter-connected thanks to online tools, they raise the same issues of knowledge exchange as for online communities: difficulties to connect resources and to exploit the data available. Sharing should be improved by developing solutions bridging personal annotations (personomies) with their collections (folksonomies) and more structured knowledge representations (ontologies). Thirdly, research results should be used by institutions to improve the process of learning and teaching, and the design of VLEs.
Citation
Henri, F., Charlier, B. & Limpens, F. (2008). Understanding PLE as an Essential Component of the Learning Process. In J. Luca & E. Weippl (Eds.), Proceedings of ED-MEDIA 2008--World Conference on Educational Multimedia, Hypermedia & Telecommunications (pp. 3766-3770). Vienna, Austria: Association for the Advancement of Computing in Education (AACE). Retrieved June 25, 2022 from https://www.learntechlib.org/primary/p/28906/.
References
View References & Citations Map
Attwell, G. (2007). Personal Learning Environments-the future of eLearning? eLearning Paper, 2, (1) • ISSN 1887-1542. Online http://www.elearningeuropa.info/files/media/media11561.pdf (last visited 1st may 2008).
Attwell, G.(2006). Personal Learning
OlineBandura, A. (2003). L ' auto-efficacité. Le sentiment d ' efficacité personnelle. Paris : De Boeck. (Original americain version, 1997).
Béguin, P., & Rabardel, P. (2000). Designing for instrument-mediated activity. Scandinavian Journal of Information Systems, 12, 173-190.
Breslin J., Harth A., Bojars U. & Decker S. (2005). Towards Semantically-Interlinked Online Communities. European Semantic Web Conference 2005, 500-514.
Buffa M., Gandon F., Ereteo G., Sander P. & Faron C. (2008). SweetWiki : A semantic Wiki. Journal of Web Semantics, 6, (1), 84 – 97.
Gruber T. (2005). Ontology of Folksonomy : A Mash-up of Apples and Oranges. Metadata and Semantics Research Conference. Online http://tomgruber.org/writing/mtsr05-ontology-of-folksonomy.htm (last visited 1st may 2008).
Passant A. (2007). Using Ontologies to Strengthen Folksonomies and Enrich Information Retrieval in Weblogs. International Conference on Weblogs and Social Media. Online http://www.icwsm.org/papers/2--Passant.pdf (last visited 1st may 2008).
Rabardel, P. (1995). Les hommes et les technologies. Approche cognitive des instruments contemporains. Paris: A. Colin.
These references have been extracted automatically and may have some errors. Signed in users can suggest corrections to these mistakes.
Suggest Corrections to References