You are here: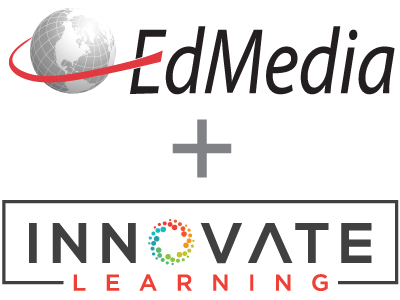 Argumentation and Critical Thinking in Online Forums of a Mixed Course
PROCEEDINGS
Ma. Concepcion Rodríguez, Facultad de Psicología, Universidad Autónoma de Nuevo León, Mexico
EdMedia + Innovate Learning, in Vienna, Austria ISBN 978-1-880094-65-5 Publisher: Association for the Advancement of Computing in Education (AACE), Waynesville, NC
Abstract
This study detects the characteristics of argumentation, the levels of critical thinking, and the problems and advantages of electronic discussion forums in a mixed course with doctorate students. The results show that argumentation was mainly emotional and linear, and that the students reached high levels of critical thinking, and that emotions were present before, during, and after the online forum. Some implications of cognitive and emotional argumentation are discussed, as well as models for critical thinking to achieve collaborative learning online.
Citation
Rodríguez, M.C. (2008). Argumentation and Critical Thinking in Online Forums of a Mixed Course. In J. Luca & E. Weippl (Eds.), Proceedings of ED-MEDIA 2008--World Conference on Educational Multimedia, Hypermedia & Telecommunications (pp. 2702-2708). Vienna, Austria: Association for the Advancement of Computing in Education (AACE). Retrieved August 26, 2019 from https://www.learntechlib.org/primary/p/28742/.
Keywords
References
View References & Citations Map
Alister, S.M. (2001). Argumentation and a Design for Learning. Centre for Information Technology in Education. Institute of Educational Technology. The Open University, Milton Keynes MK7 6AA. Computers and Learning Research Group. CALRG Report No. 197. Retrieved September 10, 2004, from http://www.lib.usf.edu/ref/mallen/FSU/argumentation_and_a_design_for_learning.htm.
Andriessen, J. (2005). Collaboration in Computer Conferencing. In: A.O ' Donnell, C. Hmelo & G. Erkens (Eds.), Collaboration, Reasoning, and Technology (pp. 277-321). Mahwah, NJ: Erlbaum.
Andriessen, J. (2006). Arguing to Learn. In: K. Sawyer (Ed.) Handbook of the Learning Sciences (pp.443-459). Cambridge:
Brem, S.K. & Rips, L.J. (2000). Explanation and evidence in informal argument. Cognitive Science, 24, 573-604.
Canary, D., Brossman, J., Brossman, B. & Weger, H. (1995). Toward a theory of minimally rational argument: Analyses of episode-specific argument structures. Communication Monographs, 62,183-212.
Clark D., Weinberger A., Jucks R., Spitulnik M. & Wallace, R. (2004). Designing Effective Science Inquiry in Text-Based Computer Supported Collaborative Learning Environments. International. Journal of Educational Policy, Research, and Practice. Retrieved May 2004, from http://courses.ed.asu.edu/clark/GermanUS/DesigningInquiry.doc Clore, G.L. & Storbeck, J. (2005). Affect as information about liking, efficacy, and importance. In J. Forgas (Ed). Hearts and
Duffy, T.M., Dueber, B., & Hawley, C.L. (1998). Critical thinking in a distributed environment: A pedagogical base for the design of conferencing systems. In Bonk C.J., & King K.S. (Eds.). Electronic collaborators: Learner-centered
Freeley, A. (1990). Argumentation and debate: Critical thinking for reasoned decision making (7th Ed.). Belmont, CA: Wadsworth
Garrison, D.R., Anderson, T., & Archer, W. (2001) Critical thinking, cognitive presence, and computer conferencing in distance education. American Journal of Distance Education, 15(1), 7-23.
Gilbert M. (1994). Multi-modal Argumentation. Philosophy of the Social Sciences, 24, 2: 159-177.
Gilbert, M. (1999). Language, words and expressive speech acts. Fourth International Conference of the International Society for the Study of Argumentation. Franz and Eemeren, R. Grootendorst, J.A. Blair, and C.A. Willard. Eds. Pp. 231-234.
Gilbert, M. (2000). Agreement/Disagreement. Third International Conference of the Ontario Society for the Study of Argumentation. Hans Hansen& Chris Tindale, Eds.
Gokhale, A. (1995). Collaborative Learning Enhances Critical Thinking. Journal of Technology Education, 7 (1) 1045-1064
Guzdial, M., & Turns, J. (2000). Effective Discussion through a Computer-Mediated Anchored Forum. Journal of the Learning Sciences, 9, 437-469.
Kuhn, D. (1991).The skills of argument. Cambridge University Press.
Kuhn, D. (2001). How do people know? Psychological Science, 12, 1, 1-8.
Maillin, I, Karrin, R. & Anderson, K. (2000). Inviting constructive argument. Argumentation& Advocacy, 36 (3) 120-133.
Martin, L.L., & Clore, G.L. (2001). Theories of Mood and Cognition: A User's Guidebook, Lawrence Erlbaum Associates.
Meisel, S. & Marx B. (1999). Screen to screen versus face to face. Journal of Management Education, 23 (6), 719-731.
Meyer, K.A. (2004). Evaluating online discussions: four different frames of analysis. Journal of Asynchronic Learning Networks 8 (2) (11). Retrieved September 19, 2005, from http://www.usdla.org/html/journal/NOV02_Issue/article03.html
Palfai, T. & Salovey, P. (1993). The influence of depressed and elated mood on deductive and inductive reasoning. Imagination, Cognition and Personality, 13, 57-71.
Pfau, M., Thomas, D. & Ulrich, W. (1987). Debate and argument: A systems approach to advocacy. Glenview, IL: Scott Foresman.
Rieke, R. & Sillars, M. (1984). Argumentation and the decision making process (2nd ed.). Glenview, IL Scott Foresman & Co. Rodríguez, N.M., Padilla, M.V., & López, R.E., (2005) Emotional Argumentation, Satisfaction Level and Meaningful Learning in Collaborative Tasks in Discussion Electronic Forums. In Freddy Malpica, Friedrich Welsch and Adres Tremante (Eds).
Van Eemeren, F.H., & Grootendorst, R. (2004).) A Systematic Theory of Argumentation. Cambridge: Cambridge University Press.
Veerman, A.L. (1999). Collaborative Learning through Computer-Mediated Argumentation Computer-Supported Collaborative Argumentation for Learning Communities, CSCL'99 Workshop, 11th-12th Dec., 1999, Stanford University
Walton, D. (1992). Plausible argument in everyday conversation. Albany, NY: State University of New York Press.
Weis, R. (2000). Emotion and learning. Training& Development, 44 (11), 48-54.
These references have been extracted automatically and may have some errors. Signed in users can suggest corrections to these mistakes.
Suggest Corrections to References