You are here: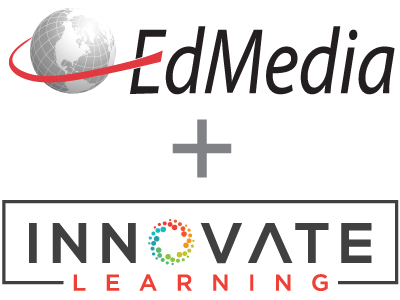 A Web-Based Instructional Design Ideas for Technology Enhanced Teacher Education
PROCEEDINGS
EdMedia + Innovate Learning, in Vienna, Austria ISBN 978-1-880094-65-5 Publisher: Association for the Advancement of Computing in Education (AACE), Waynesville, NC
Abstract
Teacher educators are constantly faced with developing effective and innovative approaches for teaching preservice and inservice teachers not only how to use technology but how to teach with technology. This paper describes the underlying structure of ideas that guide the design of the mathematics and science teacher education programs and steps taken to use technology-mediated courses to support that design. The program uses new web-based communication tools such as live real-time video conferencing, captured video of classrooms, the development of captured video analyses, electronic journaling, blogs, and the creation of online learning community of teaching practice portal to develop shared teaching understanding and practice. Each academic year approximately 90 candidates and experienced mentor teachers participate in the program. Each course focus within the program was examined with reference to three constructs: types of activity, authority, and community structure. This work represents an attempt to rethink distance learning to support teacher education along these lines.
Citation
Teclehaimanot, B., Schneider, R. & Templin, M. (2008). A Web-Based Instructional Design Ideas for Technology Enhanced Teacher Education. In J. Luca & E. Weippl (Eds.), Proceedings of ED-MEDIA 2008--World Conference on Educational Multimedia, Hypermedia & Telecommunications (pp. 1964-1969). Vienna, Austria: Association for the Advancement of Computing in Education (AACE). Retrieved May 27, 2020 from https://www.learntechlib.org/primary/p/28643/.
Keywords
References
View References & Citations Map
Ball, D.L. (1996). Teacher learning and the mathematics reforms: What we think we know and what we need to learn. Phi Delta Kappan, 77(7), 500-508.
Ball, D.L., & Cohen, D.K. (1999). Developing practice, developing practitioners: Toward a practice-based theory of professional education. In G. Sykes& L. Darling-Hammond (Eds.), Teaching as the Learning Profession: Handbook of Policy and Practice (pp. 3-32). San Francisco: Jossey Bass.
Borko, H. (2004). Professional development and teacher learning: Mapping the terrain. Educational Researcher, 33(8), 3-15.
Brennan, M., Funke, S., & Anderson, C. (2001). The learning content management system: A new elearning market segment emerges. IDC White Paper: Framingham, MA. Retrieved April 22, 2004, from http://wwww.Icmscouncil.org/idcwhitepaper.pdf Brown, J.S., Collins, A., & Duguid, P. (1989). Situated cognition and the culture of learning. Educational Researcher, 18(1 (Jan-Feb)), 32-42.
Corcoran, T.B. (1995). Helping teachers teach well: Transforming professional development. Philadelphia, PA: Consortium for Policy Research in Education.
Darling-Hammond, L. (2006). Powerful Teacher Education: Lessons from Exemplary Programs. San Francisco, CA: Jossey-Bass.
Fenstermacher, G.D. (1994). The knower and the known: The nature of knowledge in research on teaching. In L. Darling-Hammond (Ed.), Review of Research in Education (Vol. 20, pp. 3-56). Washington, DC: American
Lave, J., & Wenger, E. (1991). Situated learning: Legitimate peripheral participation. New York: Cambridge University Press.
Levine, A. (2006). Educating School Teachers. Washington, D.C.: The Education Schools Project.
Putnam, R.T., & Borko, H. (2000). What do new views of knowledge and thinking have to say about research on teacher learning? Educational Researcher, 29(1), 4-15.
Shulman, L.S. (1986). Those who understand: Knowledge growth in teaching. Educational Researcher, 15, 4-14.
Wilson, S.M., & Berne, J. (1999). Teacher learning and the acquisition of professional knowledge: An examination of research on contemporary professional development. Review of Research in Education, 24, 173-209.
These references have been extracted automatically and may have some errors. Signed in users can suggest corrections to these mistakes.
Suggest Corrections to References