You are here: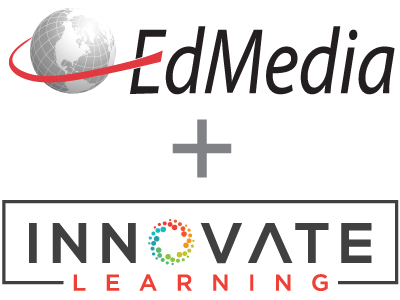 Using Code-Recode to Measure Students Critical Thinking Online within Asynchronous Small Group Collaborative Learning Environment
PROCEEDINGS
Peter Oriogun, London Metropolitan University, United Kingdom ; Diana Cave, Accenture, Consulting - Systems Integration & Technology, User Experience, United Kingdom
EdMedia + Innovate Learning, in Vienna, Austria ISBN 978-1-880094-65-5 Publisher: Association for the Advancement of Computing in Education (AACE), Waynesville, NC
Abstract
In this article we mapped a relatively new approach developed at London Metropolitan University called SQUAD, directly with the practical inquiry cognitive presence model to realise critical thinking aspects for our software engineering students in Hong Kong on a franchised basis. We empirically examine the CMC transcripts of a group of 5 students undertaking a final year software engineering module (course) in Hong Kong. The examination of the CMC transcripts involve conducting content analysis on 62 posted messages by these students throughout the first semester of 2007/2008, in the form of code-recode. We argue in this article that our direct mapping of the SQUAD categories with the cognitive presence will assist in providing strategies for increasing the number of responses in the "integration" and "resolution" categories of the cognitive presence model in order to reduce the number of responses categorised as "other". We also briefly evaluate the SQUAD software prototype.
Citation
Oriogun, P. & Cave, D. (2008). Using Code-Recode to Measure Students Critical Thinking Online within Asynchronous Small Group Collaborative Learning Environment. In J. Luca & E. Weippl (Eds.), Proceedings of ED-MEDIA 2008--World Conference on Educational Multimedia, Hypermedia & Telecommunications (pp. 1105-1111). Vienna, Austria: Association for the Advancement of Computing in Education (AACE). Retrieved November 17, 2019 from https://www.learntechlib.org/primary/p/28528/.
Keywords
References
View References & Citations Map
Barfield L. (1993) The User Interface Concept& Design, Addison-Wesley. ISBN: 0-20154441-5.
Anderson, T., Rourke, L., Garrison, D.R., & Archer, W. (2001). Assessing teaching presence in a computer conferencing context. Journal of Asynchronous Learning Networks, 5 (2), pp. 117.
Bales, R.F. (1950). A set of categories for the analysis of small group interaction. American Sociological Review, 15, pp. 257 – 263.
Galitz W.O (2002) The Essential Guide to User Interface Design: An Introduction to GUI Design Principles and Techniques. John Wiley& Sons, Inc. ISBN: 0-471-084646.
Henri, F. (1992). Computer conferencing and content analysis. In A. Kaye (Ed), Collaborative learning through computer conferencing: The Najaden papers, pp 117-136. London: SpringerVerlag
Meyer, K.A. (2003). Face-to-Face versus threaded discussions: The role of time and higherorder thinking, JALN Volume 7, Issue 3, September 2003.
Moore, M.G. (1991). Editorial: Distance Education Theory. The American Journal of Distance Education, 5(3), 1-6.
Oriogun P.K (2003). "Towards understanding online learning levels of engagement using the SQUAD approach. Australian Journal of Educational Technology, 19(3), 371-388.
Oriogun P K, Ravenscroft A and Cook J (2005). "Validating an Approach to Examining Cognitive Engagement within Online Groups", The American Journal of Distance Education, ISSN 0892-3647, volume 19, No. 4, December 2005.
Oriogun P K, Ravenscroft A and Cook J. (2006). "Towards understanding critical thinking processes in a semi-structured approach to computer-mediated communication", Proceedings of Ed-Media 2006 World Conference on Educational Media, Hypermedia and Telecommunications, 26th –30th June 2006, Orlando, Florida, ISBN: 1-880094-59-2, pp23902397.
Oriogun P K. (2006). Content Analysis of Online Transcripts: Measuring Quality of Interaction, Participation and Cognitive Engagement within CMC Groups by Cleaning of Transcripts. International Journal of Instructional Technology& Distance Learning (March 2006). Vol. 3. No. 3. ISSN 1550-6908. Http://www.itdl.org/Journal/Mar_06/article03.htm
Rourke, L., & Anderson, T. (2004). Validity in quantitative content analysis. Educational Technology Research and Development. Volume 52, Number 1, March 2004, Springer Boston, ISSN 1042-1629 (Print) 1556-6501 (Online), pp. 5-18.
Stacey, E., & Gerbic, P. (2003). Investigating the impact of computer conferencing: content analysis as manageable research tool. In G. Crisp, D. Thiele, I. Scholten, S. Barker, & J. Baron (Eds.), Interact, Integrate, Impact: Proceedings of the 20th annual Conference of the Australasian Society for computers in Learning in Tertiary Education, Adelaide, 7-10 December 2003. (Retrieved February 22nd 2008) from http://ascilite.org.au/conferences/adelaide03/docs/pdf/495.pdf
These references have been extracted automatically and may have some errors. Signed in users can suggest corrections to these mistakes.
Suggest Corrections to References