You are here: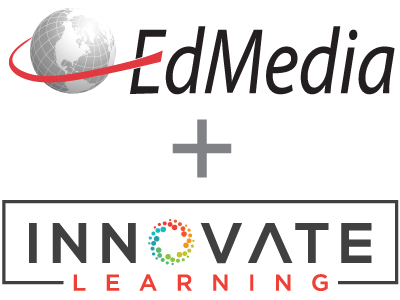 A Conversation Tool: Organizing Asynchronous Discussions By Meaning Rather Than Thread
PROCEEDINGS
Eric Jaderlund, University of New Mexico, United States
EdMedia + Innovate Learning, in Vancouver, Canada ISBN 978-1-880094-62-4 Publisher: Association for the Advancement of Computing in Education (AACE), Waynesville, NC
Abstract
Asynchronous discussions form the most common type of instructional communication in online courses and can be used as an important social learning environment. The tool most commonly used is some type of threaded discussion. Problems and limitations of threaded discussion tools are identified. Most significant are that threaded discussions were not designed specifically for educational contexts nor are they based on any cognitive or learning theories. Presented here is a discussion tool, based on conversation theory, which organizes discussion topics by meaning rather than by thread.
Citation
Jaderlund, E. (2007). A Conversation Tool: Organizing Asynchronous Discussions By Meaning Rather Than Thread. In C. Montgomerie & J. Seale (Eds.), Proceedings of ED-MEDIA 2007--World Conference on Educational Multimedia, Hypermedia & Telecommunications (pp. 3353-3358). Vancouver, Canada: Association for the Advancement of Computing in Education (AACE). Retrieved January 16, 2022 from https://www.learntechlib.org/primary/p/25854/.
Keywords
References
View References & Citations Map
Bober, M. & Paz Dennen, V. (2001). Intersubjectivity: Facilitating knowledge construction in online environments. Education Media International, 38 (4), 241-250.
Boyd, G. (2001). Reflections on the Conversation Theory of Gordon Pask, Kybernetes, 30, 560-570.
Donath, J. (2002). A semantic approach to visualizing online conversations. Communications of the ACM, 45 (4), 45-49.
Eleuterio, M.A. & Bortolozzi, F. (2004). AMANDA: An Intelligent System for Mediating Threaded Discussions, International Journal on E-Learning, 3 (3), 13-20.
Entwistle, N.J. (1978). Knowledge Structures and Style of Learning: A Summary of Pask's Recent Research, Br. J. Educ. Psychol., 48, 255-265.
Glanville, R. (1993). Pask: A Slight Primer, Systems Research, 10, 213-218.
Hewitt, J. (2003). How habitual online practices affect the development of asynchronous discussion threads. J. Educational Computing Research, 28 (1), 31-45.
Loser, M. (2001). Computer conference message navigation, structure and organization: Usability evaluation of a spatial interface. (Dissertation, University of New Mexico). Nonis, A.; Bronack, S. & Heaton, L. (2000). Web-based discussions: Building effective electronic communities for preservice technology education. Jl. Of Technology and Teacher Education, 8 (1), 3-11.
Pangaro, P. (2001). THOUGHTSTICKER: An Idiosyncratic History of Conversation Theory in Software, and its Progenitor, Gordon Pask, Kybernetes, 30, 1-18.
Pask, G. & Pangaro, P. (1981). Entailment Meshes as Representations of Knowledge and Learning, chapter in Microcomputers in Secondary Education, Howe, J.A.M and Ross, P.M., eds., Kosan Page Ltd.
Pask, G. (1975). Conversation, Cognition and Learning. Amsterdam and New York: Elsevier. Pask, G. (1980a). Developments in Conversation Theory– Part 1, Int. J. Man-Machine Studies, 13, 357-411.
Pask, G. (1984). Review of Conversation Theory and a Protologic (or Protolanguage), Lp, Educational Communications and Technology Journal, 32, 3-40.
Sack, W. (2000). Conversation Map: An interface for Very-Large-Scale Conversations. Journal of Management Information Systems. 17 (3), 73-92.
Winiecki, D. & Chyung, Y. (1998). Keeping the thread: Helping distance students and instructors keep track of asynchronous discussions. In Distance Learning '98. Proceedings of the Annual Conference on Distance Teaching and Learning (14th, Madison, WI, August 5-7, 1998), 451-458.
These references have been extracted automatically and may have some errors. Signed in users can suggest corrections to these mistakes.
Suggest Corrections to References