You are here: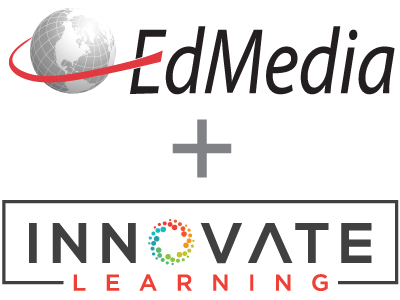 Using Online Simulations to Enhance Preservice Teacher Understanding of Science Concepts
PROCEEDINGS
Les Lunce, University of North Texas, United States ; Bambi Bailey, Midwestern State University, United States
EdMedia + Innovate Learning, in Vancouver, Canada ISBN 978-1-880094-62-4 Publisher: Association for the Advancement of Computing in Education (AACE), Waynesville, NC
Abstract
This case study describes the use of online simulations to make science concepts, particularly the interpretation of graphic representations, more accessible for preservice elementary and middle school teachers. Initially, students described the online simulation activities as "extra work" and did not see the activities as another way to study content in a more realistic context. Later, after using simulations alone, with small groups and/or the professor, some students described online simulations as a study tool, not an extra assignment. One of the benefits derived from using online simulations to help students understand science concepts is that the professor is essentially teaching and/or modeling science content concepts and science pedagogical concepts at the same time.
Citation
Lunce, L. & Bailey, B. (2007). Using Online Simulations to Enhance Preservice Teacher Understanding of Science Concepts. In C. Montgomerie & J. Seale (Eds.), Proceedings of ED-MEDIA 2007--World Conference on Educational Multimedia, Hypermedia & Telecommunications (pp. 2892-2899). Vancouver, Canada: Association for the Advancement of Computing in Education (AACE). Retrieved November 18, 2019 from https://www.learntechlib.org/primary/p/25786/.
Keywords
References
View References & Citations Map
Alessi S. & Trollip, S. (2001) Multimedia for learning: Methods and development (3rd Ed.). Boston: Allyn & Bacon.
Campbell, D. & Stanley, J. (1969). Experimental and quasi-experimental designs for research. Boston, MA: Houghton Mifflin Company.
Cook, T. & Campbell, D. (1979). Quasi-experimentation: Design and analysis issues for field settings. Boston, MA: Houghton Mifflin Company.
Dede, C. (1996). Emerging technologies and distributed learning. American Journal of Distance Education, 10 (2), 4-36.
Desharnais, R.A., Novak, G. & Mayo, D. (2002). Virtual courseware: Earthquake. In Virtual courseware for earth and environmental sciences. Http://www.sciencecourseware.org/eec/Earthquake/ Dwyer, W. & Lopez, V. (July 25-27, 2001). Simulations in the learning cycle: A case study involving exploring the Nardoo. National Educational Computing Conference, "Building on the Future", Chicago, IL.
Giroux, H.A. (1992). Border crossings: Cultural workers and the politics of education. New York: Routledge.
Gredler, M.E. (1998). Educational games& Simulations: A technology in search of a (research) paradigm. In Jonassen, D.H., (Ed.) Handbook of Research on Educational Communications and Technology. (2nd. Ed.). New York: Simon& Schuster.
Harless, W.G., Zier, M.A., & Duncan, R.C. (1999). Virtual dialogues with native speakers: The evaluation of an interactive multimedia method. CALICO Journal, 16(3), 313-337.
Hunt, D.E., Butler, L.F., Noy, J.E. & Rosser, M.E. (1978). Assessing conceptual level by the paragraph completion method. Toronto: The Ontario Institute for Studies in Education.
Jackson, D.F. (1997). Case studies of microcomputer and interactive video simulations in middle school earth science teaching. Journal of Science Education and Technology, 6 (2), 127-141.
Kelsey, R. (2002). Brownfield Action: A n integrated environmental science simulation experience for undergraduates. In Kommers, P., & Richards, G. (Eds.), Proceedings of World Conference on Educational Multimedia, Hypermedia and Telecommunications 2002,. 946-951. Chesapeake, VA: AACE.
Lynch, M. & Woolgar, S. (1990). Representing as scientific practice. Cambridge, MA: Massachusetts Institute of Technology Press. National Research Council (NRC). (1997). Science Teaching Reconsidered: A Handbook. Washington, D.C.: National Academy Press. National Science Teachers' Association. (2006). Science Objects. The NSTA Learning Center [Beta version]. Http://learningcenter.nsta.org/ Novak, G.A. (1999). Virtual courseware for geoscience education: Virtual Earthquake and Virtual Dating, Computers& Geosciences, 25(4), 475-488.
Roth, W.M., Pozzer-Ardenghi, L. & Han, J.Y. (2007). Critical graphicacy: Understanding visual representation practices in school science. Dordecht, ND: Springer. Russell, C.P. & D.P. French. (2001). Factors affecting participation in traditional and inquiry-based laboratories. Journal of College Science Teaching. 31(4): 225-229.
Texas Education Association. (2006). Science TAKS test (released). Http://www.tea.state.tx.us/student.assessment/resources/release/#online Accessed 09/12/06.
Van Eck, R. & Dempsey, J. (2002). The effect of competition and contextualized advisement on the transfer of mathematics skills in a computer-based instructional simulation game. Educational Technology Research& Development, 50 (3), 23-41.
These references have been extracted automatically and may have some errors. Signed in users can suggest corrections to these mistakes.
Suggest Corrections to References