You are here: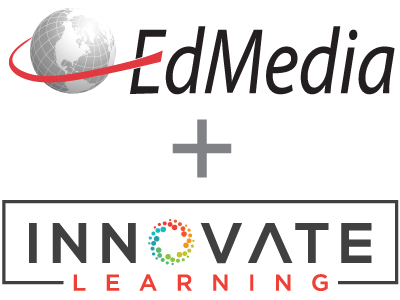 On Multimedia Factors Effecting Learning
PROCEEDINGS
Sylvia Encheva, Stord/Haugesund University College, Norway ; Sharil Tumin, University of Bergen, Norway ; Paulo Sampaio, Laura Peralta, University of Madeira, Portugal
EdMedia + Innovate Learning, in Vancouver, Canada ISBN 978-1-880094-62-4 Publisher: Association for the Advancement of Computing in Education (AACE), Waynesville, NC
Abstract
Learning process can be stimulated by presenting information via multiple media formats. This paper is devoted to finding relations between learning styles, learning preferences and information being presented in a variety of formats. These relations are formally presented by applying methods from the theory of formal concept analysis. The enclosed concept lattice illustrates the effect of learning styles, learning orientations and various multimedia inputs on learning. It is worth noting that there is some evidence that complex learner control functions can be counter-productive in terms of educational outcomes.
Citation
Encheva, S., Tumin, S., Sampaio, P. & Peralta, L. (2007). On Multimedia Factors Effecting Learning. In C. Montgomerie & J. Seale (Eds.), Proceedings of ED-MEDIA 2007--World Conference on Educational Multimedia, Hypermedia & Telecommunications (pp. 2194-2201). Vancouver, Canada: Association for the Advancement of Computing in Education (AACE). Retrieved November 28, 2022 from https://www.learntechlib.org/primary/p/25674/.
Keywords
References
View References & Citations Map
Davey, B.A. And Priestley H.A. (2005). Introduction to Lattices and Order, Cambrige University Press, Cambrige
Guzman, E., Conejo, R.(2004). A model for student knowledge diagnosis through adaptive testing. Lecture Notes in Computer Science, Springer-Verlag, Berlin Heidelberg New Jork, 3220, 12-21
Janvier, W.A., Ghaoui, C. (2003). Using Communication Preference and mapping Learning Styles to Teaching Styles in the Distance Learning Intelligent Tutoring System-WISDeM. Lecture Notes in Artificial Intelligence, Vol. 3190. Springer-Verlag, Berlin Heidelberg New Jork, 185-192
Jensen, M.R., Feuerstein, R. (1987). The learning potential assessment device: From philosophy to practice. In C.S. Lidz (Ed.), Dynamic assessment: An interactional approach to evaluating learning potential. New York, Guilford Publications, 379-402
Hirsh, L., Saeedi, M., Cornillon, J., Litosseliti, L. (2004). A structured dialogue tool for argumentative learning. Journal of Computer Assisted Learning, 20 (1), 72-80
Kolb, D.A. (1984). Experiential Learning, Englewood Cliffs, NJ.: Prentice Hall
Mayer, R.E., Bove, W., Bryman, A., Mars, R., and Tapangco, L. (1996). When less is more: Meaningful learning from visual and verbal summaries of science textbook lessons. Journal of Educational Psychology, 88 (1), 64-73
McNeil, B.J., and Nelson, K.R. (1991). Meta-analysis of interactive video instruction: A 10-year review of achievement effects. Journal of Computer-Based Instruction, 18(1), 1-6
Mousavi, S.Y., Low, R., and Sweller, J. (1995). Reducing cognitive load by mixing auditory and visual presentation modes. Journal of Educational Psychology, 87 (2), 319-334.
Niaz, M., and Logie, R.H.(1993). Working memory, mental capacity and science education: Towards an understanding of the 'working memory overload hypothesis'. Oxford Review of Education, 19 (4), 511-525
Lynch C. And Wolcott, S.K. (2001). Helping your students develop critical thinking skills. The Idea Center
Martinez, M. And Bunderson, C.V. (2000). Building interactive Web learning environments to match and support individual learning differences. Journal of Interactive Learning Research, 11 (2), 163-195
Martinez, M.(2001). Key design considerations for personalized learning on the Web. Educational Technology and Society, 4 (1), 26-40
Najjar, L.J. (1995). Does multimedia information help people learn? (GIT-GVU-95-28). Atlanta, GA: Georgia Institute of Technology, Graphics, Visualization, and Usability Center.
Oliver, R. (1996). Interactions in Educational Multimedia: The things that matter. In C. McBeath & R. Atkinson (Eds). The Learning Superhighway: New World, New Worries. Proceedings of Third International Interactive Multimedia Symposium, (pp 303-306). Perth: Promaco Conventions.
Slack,R. (1999). PEDACTICE-The Use of Multimedia in Schools, CES Briefing No. 17, Edinburgh: Centre for Educational Sociology, University of Edinburgh (September).
Sorden, S.D. (2005). A cognitive approach to instructional design for multimedia learning. Informing Science Journal, 8(1), 263-279.
Stemler, L.K. (1997). Educational characteristics of multimedia: A literature review. Journal of Educational Multimedia and Hypermedia, 6 (3/4), 339-359.
These references have been extracted automatically and may have some errors. Signed in users can suggest corrections to these mistakes.
Suggest Corrections to References