You are here: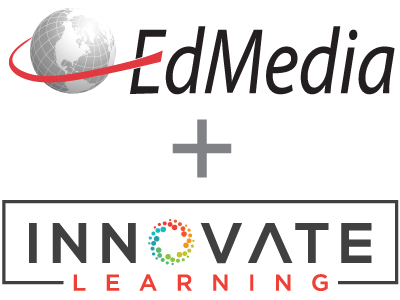 e-Grammar: An Assessment-based Learning Environment for English Grammar
PROCEEDINGS
EdMedia + Innovate Learning, in Orlando, FL USA ISBN 978-1-880094-60-0 Publisher: Association for the Advancement of Computing in Education (AACE), Waynesville, NC
Abstract
Previous grammar learning environments have made limited use of both theoretical and technological advances to date. This paper presents e-Grammar, a prototype of an assessment-based learning environment, which provides a variety of additional adaptive features. The system at the macro-adaptive level adapts to students' ages, native languages, cultural background and initial choice of difficulty levels. The system at the micro-adaptation level integrates a Bayesian student model that is used to provide adaptive sequencing and feedback according to the student's knowledge level and performance across items. Studies on evaluating the effectiveness of this system will be carried out in the near future.
Citation
Yang, M., Zapata-Rivera, D. & Bauer, M. (2006). e-Grammar: An Assessment-based Learning Environment for English Grammar. In E. Pearson & P. Bohman (Eds.), Proceedings of ED-MEDIA 2006--World Conference on Educational Multimedia, Hypermedia & Telecommunications (pp. 2474-2479). Orlando, FL USA: Association for the Advancement of Computing in Education (AACE). Retrieved January 25, 2020 from https://www.learntechlib.org/primary/p/23355/.
Keywords
References
View References & Citations Map
Azar, B.S. (2002). Fundamentals of English grammar (2nd ed.). Upper Saddle River, NJ: Prentice Hall.
Baugh, L.S. (1993). Essentials of English grammar. Lincolnwood, IL: Passport Books.
Bell, B.S., & Kozlowski, S.J. (2002). Adaptive guidance: Enhancing self-regulatory knowledge, and performance in technology-based training. Personnel Psychology, 55(2), 267-306.
Bos, E., & Van de Plassche, J. (1994). A knowledge-based, English verb-form tutor. Journal of Artificial Intelligence in Education, 5 (1), 107-129.
Brna, P., Self, J., Bull, S., & Pain, H. (1999). Negotiated Collaborative Assessment through Collaborative Student Modelling. Proceedings of the workshop 'Open, Interactive, and other Overt Approaches to Learner Model l ing' at AIED'99. Le Mans, France, pp. 35-44.
Brusilovsky, P., & Peylo, C. (2003). Adaptive and intelligent web-based educational systems. International Journal of Artificial Intelligence in Education, 13, 156-169.
Collentine, J.G. (1998). Cognitive principles and call grammar instruction: A mind-centered, input approach. CALICO Journal, 15, 1-18.
Greenbraum, S. (1996). The Oxford English Grammar. New York: Oxford press.
Gucker, P.(1966). Essential English Grammar. NJ: Dover, Publications. New York and London: Dover Publications.
Kempen, G. (1999). Visual grammar: Multimedia for grammar and spelling instruction. In K.C. Cameron (Ed.). CALL: Media, design, and application. Lisse: Swets & Zeit linger.
Li, L., & Kay, J. (2005) Assess: promoting learner reflection in student self-assessment. In Proceedings of the Workshop on Learner Modeling for Reflection, to Support Learner Control. Metacognition and Improved Communication (pp. 32-41). Amsterdam, the Netherlands.
Magoulas, G.D., Papanikolaou, K., & Grigoriadou, M. (2003). Adaptive web-based learning: Accommodating individual differences through system's adaptation. British Journal of Education Technology, 34(4), 511-527.
Mitrovic, A., Brent, M. (2002) Evaluating the Effects of Open Student Models on Learning. 2nd International Conference on Adaptive Hypermedia and Adaptive Web Based Systems, AH 2002 : 296-305
Park, O., & Lee, J. (2003). Adaptive instructional systems. In D.H. Jonassen (Ed.), Handbook of research for educational communications and technology (pp. 651-685). Mahwah, NJ: Lawrence Erlbaum
Shute, V.J., & Towle, B. (2003). Adaptive e-learning. Educational Psychologist, 38(2), 105-114.
Snow, R.E. (1992). Aptitude theory: Yesterday, today, and tomorrow. Educational Psychologist, 27 (1), 532.
Tennyson, R. (1981). Use of adaptive information for advisement in learning concepts and rules using computer-assisted instruction. American Educational Research Journal, 18(4), 425-438.
Virvou, M., Maras, D., & Tsiriga, V. (2000). Student modeling in an intelligent tutoring system for the passive voice of English language. Educational Technology& Society, 3 (4). Wu lfeck, W.H., & Scandura, J.M. (1977). Theory of adaptive instruction with application to sequencing in teaching problem solving. In J.M. Scandura (Ed.), Problem solving: A structural processes approach with instructional implications. New York: Academic Press.
Zapata-Rivera, J.D., & Greer, J. (2004) Interacting with Bayesian Student Models. International Journal of Artificial Intelligence in Education. Vo L. 14, Nr. 2 127-163.
These references have been extracted automatically and may have some errors. Signed in users can suggest corrections to these mistakes.
Suggest Corrections to References