You are here: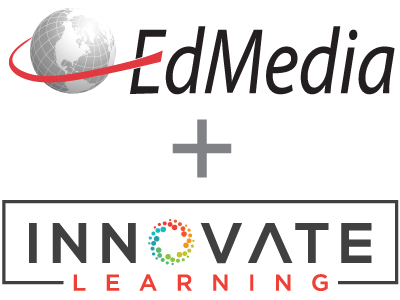 Looking for a comprehensive eLearning acceptance framework. A literature review and a tentative map.
PROCEEDINGS
EdMedia + Innovate Learning, in Orlando, FL USA ISBN 978-1-880094-60-0 Publisher: Association for the Advancement of Computing in Education (AACE), Waynesville, NC
Abstract
People and organisations not accepting eLearning activities, as well as eLearning dropouts are among the most relevant problems and issues connected with the use of digital media in education and training. The article presents the eLearning acceptance issue trough an extensive literature review; interpretation frameworks adopted in and adapted for eLearning studies are mainly taken from three research areas: respectively concerned with innovation, technology and learning acceptance/rejection. A semantic analysis of the term "acceptance" itself helps distinguishing three components of it: knowledge, action/start and commitment: the second one indicates the actual decision stage, while the first and the third ones run in parallel. These components interact between each other during the phase of preparation, action and persistence. In the last section of the article a list of the main variables related to eLearning acceptance is offered; they are organized according to their main relationship with the eLearner her/himself, technology, resources, as well as organisation and context.
Citation
Succi, C. & Cantoni, L. (2006). Looking for a comprehensive eLearning acceptance framework. A literature review and a tentative map. In E. Pearson & P. Bohman (Eds.), Proceedings of ED-MEDIA 2006--World Conference on Educational Multimedia, Hypermedia & Telecommunications (pp. 912-919). Orlando, FL USA: Association for the Advancement of Computing in Education (AACE). Retrieved September 25, 2020 from https://www.learntechlib.org/primary/p/23114/.
Keywords
References
View References & Citations Map
1. Ajzen, I., and Fishbein, M. (1980) Understanding attitudes and predicting social behaviour, Englewood Cliffs, NJ: Prentice-Hall.
2. ASTD and The Masie Center (2001) E-Learning: "If We Build It, Will They Come?", Alexandria, Va: ASTD.
3. Austin, J.L. (1962) How to do things with words, Clarendon Press, Oxford.
4. Bajtelsmit, J.W. (1988) Predicting Distance Learning Dropouts: Testing a Conceptual Model of Attrition in Distance Education, Report to the ICDE Research Committee.
5. Baruk, S. (1985) L'âge du capitain, Paris: Seuil.
6. Bates, A.W. (1999) Managing Technological Change: Strategies for College and University Leaders, San Francisco (Ca): Jossey Bass.
7. Brousseau, G. (1986) 'Fondements et méthodes de la didactique des mathématiques', Recherches en Didactique des Mathématiques, 7(2), 33-115.
8. Bürg, O. And Mandl, H. (2005) 'Akzeptanz von E-Learning in Unternehmen', Zeitschrift für Personalpsychologie, 4 (2), 75-85.
9. Burkman, E. (1987) 'Factors affecting utilization', in Gagn R.M. (Ed.) Instructional Technology: Foundations, Hillsdale, NJ: Lawrence Erlbaum.
10. Cantoni, L. And Rega, I. (2003) 'eLearning studies looking for fixed stars: a study on referenced literature in SITE 2001', in Cantoni L. And Schulz P. (eds.), Studies in Communication Sciences, Special Issue New Media in Education, 23-37.
11. Cantoni L. And Succi C. (2002) Swiss and EU Universities Facing the Issue of eLearning Quality. A qualitative and a quantitative research, Netlearning2002, Ronneby, Sweden.
12. CEC (2001) Communication from the Commission to the Council and the European Parliament, The eLearning Action Plan: Designing tomorrow's education, COM(2001)172, Brussels.
13. Davis, F.D. (1989) 'Perceived usefulness, perceived ease of use, and user acceptance of information technology', MIS Quarterly, 13, 319-340.
14. Davis, F.D., Bagozzi, R.P. And Warshaw, P.R. (1989) 'User acceptance of computer technology: A comparison of two theoretical models', Management Science, 35(8), 982-1003.
15. Diaz, D.P.(2002) Online Drop Rates Revisited, Commentary, May and June, available online at: http://ts.mivu.org/default.asp?show=article & Id=981.
16. Dunn, L. (2004) 'Cognitive Playfulness and Other Characteristics of Educators Who Make Enduring Changes', World Conference on Educational Multimedia, Hypermedia and Telecommunications, 3553-3560, available online: http://dl.aace.org/15952. 17. Dwyer, D.C., Ringstaff, C., and Sandholtz, J.H. (1991) 'Changes in Teacher's Beliefs and Practices in Technology-Rich Classrooms', Educational Leadership, 48(8), 45-54.
18. Ely, D.P. (1999) 'Conditions that facilitate the implementation of educational technology innovations', Educational Technology, 39, 23-27.
19. Filloux, J. (1973) Positions de l'enseignant et de l'enseigné. Fantasme et formation, Paris: Dunod.
20. Fishbein, M. And Ajzen, I. (1975) Belief, attitude, intention and behavior: an introduction to theory and research, Reading, MA: Addison-Wesley.
21. Fossum, L. (1989) Understanding Organizational Change, Los Altos, CA: Crisp Publications. 22. Frankola, K. (2001a) 'The e-Learning Taboo: High Dropout Rates in Online Courses' Syllabus, June: 14-16.
24. Garrison, D.R. (1989) Understanding Distance Education, London,New York: Routledge.
25. Gong, M., Xu, Y. And Yu, Y. (2004) 'An Enhanced Technology Acceptance Model for Web-Based Learning', Journal of Information Systems Education, Winter, 15, 4.
26. Hall, G.E. And Hord, S.M. (1987) Change in schools, Albany: SUNY Press.
27. Inan, F.A. (2004) How to Decrease the Dropout Rate of Online Students, presented at the Annual Convention of the Mid-South Educational Research Association, Gatlinburg, TN.
28. Keller, C. And Cernerud, L. (2002) 'Students' Perceptions of E-Learning in University Education', Journal of Educational Media, 27 (1-2), 55-67.
29. Levine, J. (2001) 'Support for Models of Acceptance, Adoption, and Use of Distance Education Technologies', Society for Information Technology and Teacher Education International Conference, (1), 2881-2885, available online: http://dl.aace.org/4114. 30. Lynch M.M. (2001) 'Effective student preparation for online learning', The Technology Source, available online: http://ts.mivu.org/default.asp?show=article&id=901.
31. Martinez, M. (2003) High Attrition Rates in e-Learning: Challenges, Predictors, and Solutions, The eLearning Developers' Journal, July, available online: www.elearninguild.com.32.Masie , E. (2002) 'Infusing e-Learning', e-learning http://www.elearningmagazine.com/welcome.html.
33. McCubbin, I. (2003) An Examination of Criticisms Made of Tinto's 1975 Student Integration Model of Attrition, available online: http://www.psy.gla.ac.uk/~steve/localed/icubb.pdf. 34. Morgan, C.K., and Tam, M. (1999) 'Unravelling the complexities of distance education student attrition', Distance Education, 20(1), 96 – 108.
35. Oblender, T.E. (2002) 'A Hybrid course Model: One solution to the high online drop-out rate', Learning& Leading with Technology, 29(6), 42-46.
36. Parker, A. (1995) 'Distance Education Attrition', International Journal of Educational Telecommunications, 1(4), 389406.
37. Piskurich, G.M. (2002) Getting the Most from Online Learning, San Francisco (CA): Pfeiffer.
38. Prendergast, G.A. (2003) Keeping online student dropout number low, Globaled.Com, available online: http://www.globaled.com/articles/GerardPrendergast2003.pdf. 39. Rekkedal, T. And Qvist-Eriksen, S. (2003) Internet Based E-learning, Pedagogy and Support Systems, available online: http://home.nettskolen.com/~torstein/.
40. Rigotti, E. And Cigada, S. (2004) La comunicazione verbale, Milano: Apogeo.
41. Rogers, E.M. (1995) Diffusion of Innovations (4th ed.) New York, NY: Free Press.
42. Rovai, A.P. (2003) 'In search of higher persistence rates in distance education online programs ', Internet and Higher Education, 6, 1-16.
43. Russell, A.L. (1996) Six Stages for Learning to Use Technology, presented at the American Educational Communications and Technology Association Convention, Indianapolis, available online at: http://education.qut.edu.au/~russell/stages.htm.
46. Sherry, L., Billig, S., Tavalin, F. And Gibson, D. (2000) 'New Insights on Technology Adoption in Schools', Technological Horizons in Education, 27(7), 43-46.
47. Sloman, M. (2002) The e-Learning Revolution. How technology is Driving a New Training Paradigm, New York: Amacom.
48. Stockdill, S.H., and Morehouse, D.L. (1992) 'Critical factors in the successful adoption of technology: A checklist based on TDC Findings', Educational Technology, 1, 57-58.
49. Surry, D.W. And Farquhar, J.D. (1996) 'Incorporating social factors into instructional design theory', in Bailey, M. And Jones, M. (eds.) Work, Education, and Technology, DeKalb, IL: LEPS Press.
50. Surry, D.W. And Farquhar, J.D. (1997) 'Diffusion theory and instructional Technology', Journal of Instructional Science and Technology, 2(1).
51. Sweet, R. (1986) 'Student dropout in distance education: An application of Tinto's model', Distance Education, 7(2), 201-213.
52. Szajna, B. (1996) 'Empirical evaluation of the revised technology acceptance model', Management Science, 42(1), 8592.
53. Terry, N. (2001) 'Assessing enrollment and attrition rates for the online MBA', T.H.E. Journal, 28(7), 64-68.
54. Tinto, V. (1975) 'Dropout from higher education: a theoretical synthesis of recent research', Review of Educational Research, 45(1), 89-125.
55. Veiga, J., Floyd, S., and Dechant, K. (2001) 'Towards modelling the effects of national culture on IT implementation and acceptance', Journal of Information Technology, 16, 145-158.
57. Venkatesh, V., Morris, M.G., Davis, G.B., and Davis, F.D. (2003) 'User acceptance of information technology: Toward a unified view', MIS Quarterly, 27(3), 425-478.
58. Wagner, G.D. And Flannery, D.D. (2004) 'A quantitative study of factors affecting learner acceptance of a computerbased training support tool', Journal of European Industrial Training, 28(5), 383-399.
These references have been extracted automatically and may have some errors. Signed in users can suggest corrections to these mistakes.
Suggest Corrections to References