You are here: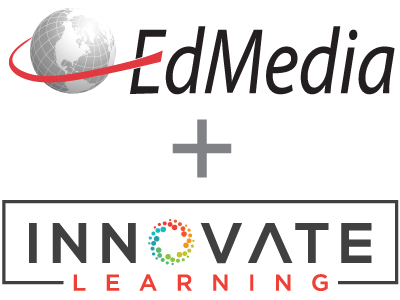 The Effect of Prior Knowledge and Navigation Mode on Learning from Animation: A cognitive load perspective
PROCEEDINGS
EdMedia + Innovate Learning, in Orlando, FL USA ISBN 978-1-880094-60-0 Publisher: Association for the Advancement of Computing in Education (AACE), Waynesville, NC
Abstract
An experimental study was designed and implemented to investigate the effect of prior knowledge (high versus low) and navigation mode (linear versus nonlinear) on students' learning from animation. Specifically, the research investigated if different navigation modes can be used to compensate learning for students with various level of entry knowledge. Sixty-eight undergraduate students enrolled in an eastern university consisted of the subjects. After taking a prior knowledge test, students were randomly assigned to one of the animated lessons in which either liner or nonlinear navigation was utilized to learn the material. The results indicated that the interactive effect of prior knowledge and navigation mode on learning was not statistically significant. However, students with higher prior knowledge scored significantly higher than those with lower prior knowledge consistently in four tests. Mode of navigation did not have an effect on student's learning from animated lesson.
Citation
Lin, H., Ching, Y.H., Hsu, Y.C. & Dwyer, F. (2006). The Effect of Prior Knowledge and Navigation Mode on Learning from Animation: A cognitive load perspective. In E. Pearson & P. Bohman (Eds.), Proceedings of ED-MEDIA 2006--World Conference on Educational Multimedia, Hypermedia & Telecommunications (pp. 540-546). Orlando, FL USA: Association for the Advancement of Computing in Education (AACE). Retrieved November 29, 2021 from https://www.learntechlib.org/primary/p/23062/.
Keywords
References
View References & Citations Map
Anderson, R.C., & Pearson, P.D. (1984). A schema-theoretic view of basic processes in reading comprehension. In P.D. Pearson (Ed.), Handbook of reading research (pp.255-291). New York, Longman.
Armbruster, B.B. (1986). Schema theory and the design of content-area textbooks. Educational Psychologist, 21, 253-267.
Boechler, P., & Dawson, M.R.W. (2002). Effects of navigation tool information on hypertext navigation behavior: A Configural analysis of page-transition data. Journal of Educational Multimedia and Hypermedia, 11 (2), 95-115.
Charney, D. (1987). Comprehending Non-linear Text: The Role of Discourse Cues and Reading Strategies. In J. Smith& F. Halasz (Eds.), Hupertext '87 Proceedings (pp.109-120). New York: Association for Computing
Dwyer, F.M., & Lamberski, R. (1977). The human heart: Parts of the heart, circulation of blood and cycle of blood pressure. US: Published Privately.
Ernesti, F. (2002). The effect of individual difference variables, learning environment, and cognitive task on statistical learning performance. Unpublished doctoral dissertation. West Virginia University.
Eveland, W.P., & Dunwoody, S. (2001). User control and structural isomorphism or disorientation and cognitive load? Communication Research, 28 (1), 48-78.
Gray, S.H. (1987). The effect of sequence control on computer assisted learning. Journal of Computer-Based Instruction, 2, 54-56.
Hammond, N.V. (1989). Hypermedia and learning: Who guides whom? In H. Maurer (Ed.), Computer assisted learning (pp.167-180). Berlin: Springer-Verlag.
Laurillard, D. (1993). Rethinking university teaching: A framework for the effective use of educational technology. London: Routledge.
Lawless, K.A., & Kulikowich, J.M. (1998). Domain knowledge, interest, and hypertext navigation: A study of individual differences. Journal of Educational Multimedia and Hypermedia, 7 (1), 51-69.
Lazonder, A.W., Biemans, H.J.A., & Wopereis, I.G.H.H. (2000). Differences between novice and experienced users in searching information on the WorldWide Web. Journal of American Society for Information Science and Technology, 51(6), 576-581.
McDonald, S., & Stevenson, R.J. (1998). Effects of text structure and prior knowledge of the learner on navigation in hypertext. Human Factors, 40 (1), 18-27.
Nielsen, J. (2000). Designing web usability. Indianapolis : New Riders Publishing.
These references have been extracted automatically and may have some errors. Signed in users can suggest corrections to these mistakes.
Suggest Corrections to References