You are here: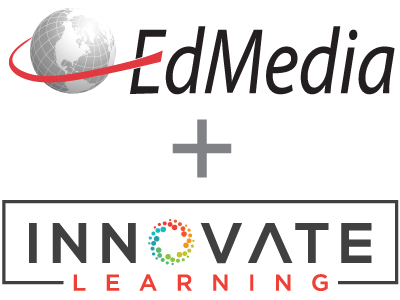 Transitioning to Standards-Based Preservice Teacher Education with Electronic Portfolios
PROCEEDINGS
David Dalton, Kent State University, United States
EdMedia + Innovate Learning, in Montreal, Canada ISBN 978-1-880094-56-3 Publisher: Association for the Advancement of Computing in Education (AACE), Waynesville, NC
Abstract
Teacher education programs are under increasing pressure to demonstrate that their licensure candidates not only possess technology skills, but have applied those skills to solve meaningful problems in teaching and learning. Online portfolios provide new opportunities for warehousing and disseminating rich artifacts of student learning that demonstrate mastery of a variety of professional standards, meaning teaching materials. Yet, the meaningful use of electronic portfolios requires reinventing pedagogy and adapting assessment practices in new ways. This presentation is a progress report on and ongoing effort implement electronic portfolio assessment as a part of a comprehensive assessment system.
Citation
Dalton, D. (2005). Transitioning to Standards-Based Preservice Teacher Education with Electronic Portfolios. In P. Kommers & G. Richards (Eds.), Proceedings of ED-MEDIA 2005--World Conference on Educational Multimedia, Hypermedia & Telecommunications (pp. 2794-2801). Montreal, Canada: Association for the Advancement of Computing in Education (AACE). Retrieved September 30, 2023 from https://www.learntechlib.org/primary/p/20507/.
Keywords
References
View References & Citations Map
Athanases, S. (1994). Teachers' reports on the effects of preparing portfolios of literacy instruction. Elementary School Journal, 94, 421-39.
Barrett, H. (1998). Strategic questions: What to consider when planning for electronic portfolios. Learning and Leading with Technology, 26(2), 6-13.
Bartlett, A. (2002). Preparing preservice teachers to implement performance assessment and technology through electronic portfolios. Action in Teacher Education, 24(1), 90-97.
Bruder, I. (1993). Alternative assessment: Putting technology to the test. Electronic Learning, 12(4), 22-28.
Buchanan, L, Luck, D., & Jones, T. (2002). Integrating information literacy into the virtual university: A course model. Library Trends, 51(2), 144-67.
Burdette, P. (2001). Alternate assessment: Early highlights and pitfalls of reporting. Assessment for Effective Intervention, 26(2), 61-66.
Bushweller, K. (1995). The high-tech portfolio. Executive Educator, 17(1), 19-22.
Campbell, J. (1996). Electronic portfolios: A five-year history. Computers and Composition, 13(2), 185-94.
Cronje, J. & Clarke, P. (1999). Teaching "teaching on the internet" on the internet. South African Journal of Higher Education, 13(1), 213-26.
DeGroff, L. & Commeyras, M. (1998). Literacy professionals' perspectives on professional development and pedagogy: A United States survey. Reading Research Quarterly, 33(4), 434-72.
Dewald, N., Scholz-Crane, A., Booth, A., & Levine, C (2000). Information literacy at a distance: Instructional design issues. The Journal of Academic Librarianship, 26, 33-44.
Dowden, R. & Humphries, S. (1997). Using e-mail in computer assisted freshman composition and rhetoric. T.H.E. Journal, 24(10), 74-75.
Falba, C., Strudler, N., Bean, T., Dixon, J., Markos, P., McKinney, M., & Zehm, S. (1999). Choreographing change one step at a time: Reflections on integrating technology into teacher education courses. Action in Teacher Education, 21(1), 61-76.
Farmer, L. (1997). Tools for electronic portfolios. Technology Connection, 4 (7), 30-4.
Fisher, D., Lapp, D., & Flood, J. (1999). Technology& Literacy: Is there a positive relationship? The California Reader, 32(4), 35-38.
Fischer, K. (1996). Down the yellow chip road: hypertext portfolios in Oz. Computers and Composition, 13 (2), 169-83.
Forbes, C. (1996). Cowriting, overwriting, and overriding in portfolio land online. Computers and Composition, 13(2), 195-205.
Forgette-Giroux, R. & Simon, M. (2000). Organizational issues related to portfolio assessment implementation in the classroom. Practical Assessment, Research& Evaluation, 7 (4), 2000.
Gibson, D. & Barrett, H. (2003). Directions in electronic portfolio development. Paper presented at the annual meeting of the Holmes Partnership, Washington, February.
Godwin-Jones, B. (1999). Mobile computing and language learning. Language Learning& Technology, 2 (2), 7-11.
Goldsby, D. & Fazal, M. (2001). Now that your students have created web-based digital portfolios, how do you evaluate them? Journal of Technology and Teacher Education, 9 (4), 607-16.
Herman, L., & Morrell, M. (1999). Educational progressions: Electronic portfolios in a virtual classroom. T.H.E. Journal, 26(11), 86-89.
Howard, R. (1996). Memoranda to myself: Maxims for the online portfolio. Computers and Composition, 13 (2), 155-67.
Inkrott, C. (2001). Beyond drill and practice: Managed courseware and electronic portfolios. Multimedia Schools, 8 (2), 44-8.
Irving, M., Dickson, L., & Keyser, J. (1999). Retraining public secondary science teachers by upgrading their content knowledge and pedagogical skills. Journal of Negro Education, 68(3), 409-18.
Kahtani, S. (1999). Electronic Portfolios in ESL Writing: An Alternative Approach. Computer Assisted Language Learning, 12(3), 22-29.
Kankaanranta, M. (2001). Constructing digital portfolios: Teachers evolving capabilities in the use of information and communications technology. Teacher Development, 5 (2), 259-75.
Kariuki, M., & Turner, S. (2001). Creating electronic portfolios using laptops: A learning experience for preservice teachers, elementary school pupils, and elementary school teachers. Journal of Technology and Teacher Education, 9 (4), 567-84.
Lankes, A. (1998). Portfolios: A new wave in assessment. THE Journal, 25(9), 18-9.
Learning Linked to Technology. (2001). NEA Today, 20(2), 35-39.
Levin, B. (1996). Using portfolios to fulfill ISTE/NCATE technology requirements for preservice teachers. Journal of Computing in Teacher Education, 12(3), 13-20.
Mayers, T. (1996). From page to screen (and back): Portfolios, Daedalus, and the "transitional classroom." Computers and Composition, 13(2), 147-54.
McKinney, M. (1998). Preservice teachers' electronic portfolios: integrating technology, self-assessment, and reflection. Teacher Education Quarterly, 25(1), 85-103.
Mohnsen, B. & Mendon, K. (1997). Electronic portfolios in physical education. Strategies, 11(2), 13-16.
Olsen, F. (2000). The role of the web is expanding in accreditation reviews. Chronicle of Higher Education, 47(7), A67-72.
Piscopo, M. (1997). Presenting digital portfolios. Communication Arts, 39(5), 38-9.
Richards, R. (1998). Infusing technology and literacy into the undergraduate teacher education curriculum through the use of electronic portfolios. T.H.E. Journal, 25(9), 46-50.
Ryan, T. (2002). A portrait of academic life: Creating an outline research portfolio. TechTrends, 46(4), 4448.
Santerre, M. (2000). One teacher's use of computers and technology: A look inside a classroom. Voices from the Middle, 7 (3), 33-40.
Siegle, D. (2002). Creating a living portfolio: documenting student growth with electronic portfolios. Gifted Child Today Magazine, 25(3), 60-65.
Takayoshi, P. (1996). The shape of electronic writing: Evaluating and assessing computer-assisted writing processes and products. Computers and Composition, 13(2), 245-57.
Tancock, S., & Ford, K. (1996). Facilitating reflective thinking: technology-based portfolios in teacher education. Journal of Technology and Teacher Education, 4 (3), 281-95.
Testerman, J., & Hall, H. (2001). The electronic portfolio: A means of preparing leaders for application of technology in education. Journal of Educational Technology Systems, 29(3), 199-206.
Tracy, G., Potthoff, D., Batenhorst, E., & Frederickson, S. (2001). Learning about cohorts: A masters degree program for teachers. Action in Teacher Education, 23(2), 36-42.
Tuttle, H. (1997). Electronic portfolios tell a personal story. Multimedia Schools, 4 (1), 32-8.
Van Wagenen, L., & Hibbard, M. (1998). Building teacher portfolios. Educational Leadership, 55(5), 2629.
Vizyak, L. (1994). Student portfolios: Building self-reflection in a first-grade classroom. Reading Teacher, 48, 362-67.
Wall, B. & Peltier, R. (1996). "Going public" with electronic portfolios: audience, community, and the terms of student ownership. Computers and Composition, 13(2), 207-17.
Wiedmer, T. (1998). Digital portfolios. Phi Delta Kappan, 79(8), 586-89.
Wolf, K. (1996). Developing an effective teaching portfolio. Educational Leadership, 53(6), 34-37.
Wright, V., Stallworth, B., & Ray, B. (2002). Challenges of electronic portfolios: Student perceptions and experiences. Journal of Technology and Teacher Education, 10(1), 49-61.
Young, J. (2002). 'E-portfolios' could give students a new sense of their accomplishments. Chronicle of
These references have been extracted automatically and may have some errors. Signed in users can suggest corrections to these mistakes.
Suggest Corrections to References