You are here: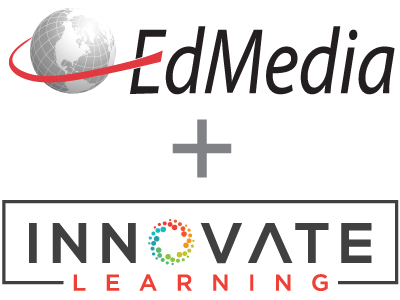 Benefits, Challenges and Design Guidelines for Synchronous Hybrid Learning: A Systematic Literature Review
PROCEEDING
Loulou Detienne, KU Leuven, campus KULAK, Belgium ; Annelies Raes, KU Leuven, campus KULAK + ITEC, KU Leuven also at imec Kapeldreef 75, B-3001 Leuven, Belgium ; Fien Depaepe, KU Leuven, campus KULAK +ITEC, KU Leuven also at imec Kapeldreef 75, B-3001 Leuven, Belgium
EdMedia + Innovate Learning, in Amsterdam, Netherlands Publisher: Association for the Advancement of Computing in Education (AACE), Waynesville, NC
Abstract
More and more universities invest in technology-enhanced learning which raises the question of how these environments need to be shaped. A specific type are synchronous hybrid learning environments in which face-to-face and remote students receive simultaneous and synchronous instruction. These new settings ask for a redefinition of the instructional design. Unfortunately, there is lacking research that outlines design principles, which is why teachers are still struggling with the implementation. Boelens, De Wever and Voet (2017) put forth key challenges and guidelines for blended learning in general, but this study specifically focuses on synchronous hybrid learning, which has not yet been investigated in the field. This paper reports on a systematic review in progress. Based on preliminary results, we can state that most studies deliver benefits and challenges which often result in some design guidelines. Given the limited amount of studies on synchronous hybrid learning, there is need for further research.
Citation
Detienne, L., Raes, A. & Depaepe, F. (2018). Benefits, Challenges and Design Guidelines for Synchronous Hybrid Learning: A Systematic Literature Review. In T. Bastiaens, J. Van Braak, M. Brown, L. Cantoni, M. Castro, R. Christensen, G. Davidson-Shivers, K. DePryck, M. Ebner, M. Fominykh, C. Fulford, S. Hatzipanagos, G. Knezek, K. Kreijns, G. Marks, E. Sointu, E. Korsgaard Sorensen, J. Viteli, J. Voogt, P. Weber, E. Weippl & O. Zawacki-Richter (Eds.), Proceedings of EdMedia: World Conference on Educational Media and Technology (pp. 2004-2009). Amsterdam, Netherlands: Association for the Advancement of Computing in Education (AACE). Retrieved February 1, 2023 from https://www.learntechlib.org/primary/p/184440/.
References
View References & Citations Map
Bell, J., Sawaya, S., & Cain, W. (2014). Synchromodal classes: Designing for shared learning experiences between face-toface and online students. International Journal of Designs for Learning, 5(1), 68-82.
Boelens, R., De Wever, B., & Voet, M. (2017). Four key challenges to the design of blended learning: A systematic literature review. Educational Research Review, 22, 1–18.
Bower, M., Dalgarno, B., Kennedy, G.E., Lee, M.J.W., & Kenney, J. (2015). Design and implementation factors in blended synchronous learning environments: Outcomes from across-case analysis. Computers and Education, 86, 1–17.
Butz, N.T., & Askim-Lovseth, M.K. (2015). Oral communication skills assessment in asynchronous hybrid MBA programme: Does attending face-to-face matter for US and international students? Assessment and Evaluation in Higher Education, 40, 624–639.
Cain, W. (2015). Technology navigators: An innovative role in pedagogy, design and instructional support. In P. Redmond, J. Lock& P. Danaher (Eds.), Educational innovations and contemporary technologies: Enhancing teaching and learning (pp.21-35). UK: Palgrave Macmillan.
Cunningham, U. (2014). Teaching the disembodied: Othering and activity systems in a blended synchronous learning situation. International Review of Research in Open and Distributed Learning, 15(6), 33-51.
Dietz-Uhler, B., Fisher, A., & Han, A. (2007). Designing online courses to promote student retention. Journal of Educational Technology Systems, 36, 105-112.
Grant, M.M., & Cheon, J. (2007). The value of using synchronous conferencing for instruction and students. Journal of Interactive Online Learning, 6(3), 211–226.
Hastie, M., Hung, I.C., Chen, N.S., & Kinshuk. (2010). A blended synchronous learning model for educational international collaboration. Innovations in Education and Teaching International, 47(1), 9–24.
Kizilcec, R.F., Pérez-Sanagustín, M., & Maldonado, J.J. (2017). Self-regulated learning strategies predict learner behavior and goal attainment in Massive Open Online Courses. Computers& Education, 104, 18–33.
Koller, D., Ng, A., Do, C., & Chen, Z. (2013). Retention and intention in massive open online courses: In depth. Educause Review. Retrieved from http://er.educause.edu
Lakhal, S., Bateman, D., & Bédard, J. (2017). Blended synchronous delivery modes in graduate programs: A literature review and its implementation in the master teacher program. Celt.Uwindsor.Ca.
Lightner, C.A., & Lightner-Laws, C.A. (2016). A blended model: Simultaneously teaching a quantitative course traditionally, online, and remotely. Interactive Learning Environments, 24, 224–238.
McGovern, N., & Barnes, K. (2009). Lectures from my living room: A pilot study of hybrid learning from the students' perspective. In F.L. Wang, J. Fong, L. Zhang& V. Lee (Eds.), Hybrid learning and education (pp. 284-298). Berlin,
Monk, N., McDonald, S., Pasfield-Neofitou, S., & Lindgren, M. (2015). Portal Pedagogy: From interdisciplinarity and internationalization to transdisciplinarity and transnationalization. London Review of Education, 13(3), 62–78.
Ørngreen, R., Levinsen, K., Jelsbak, V., Moller, K.L., & Bendsen, T. (2015). Simultaneous class-based and live video streamed teaching: Experiences and derived principles from the bachelor programme in biomedical laboratory analysis. In A. Jefferies& M. Cubric (Eds.), Proceedings of the 14th european conference on E-learning (ECEL 2015) (pp. 451-459).
Ramesh, A., Goldwasser, D., Huang, B., Daume, H., & Getoor, L. (2014). Uncovering hidden engagement patterns for predicting learner performance in MOOCs. In Proceedings of the first ACM conference on learning@ scale (pp. 157158).
Szeto, E. (2014). A Comparison of online/face-to-face students' and instructor's experiences: Examining blended synchronous learning effects. Procedia-Social and Behavioral Sciences, 116, 4250–4254.
Szeto, E. (2015). Community of Inquiry as an instructional approach: What effects of teaching, social and cognitive presences are there in blended synchronous learning and teaching? Computers and Education, 81, 191–201.
Szeto, E., & Cheng, A.N.Y. (2016). Towards a framework of interactions in a blended synchronous learning environment: What effects are there on students' social presence experience? Interactive Learning Environments, 24(3), 487-503.
Van Laer, S., & Elen, J. (2017). In search of attributes that support self-regulation in blended learning environments. Education and Information Technologies, 22, 1395–1454.
Vrasidas, C., & Zembylas, M. (2003). The nature of technology-mediated interaction in globalized distance education. International Journal of Training and Development, 7, 271–286.
These references have been extracted automatically and may have some errors. Signed in users can suggest corrections to these mistakes.
Suggest Corrections to References