You are here:
Gender and persistent grade performance differences between online and face to face undergraduate classes
PROCEEDING
Adonis R Amparo, University of South Florida/ Hillsborough Community College, United States ; Glenn Smith, Alon Friedman, University of South Florida, United States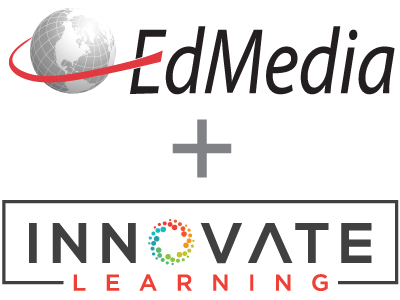 EdMedia + Innovate Learning, in Amsterdam, Netherlands Publisher: Association for the Advancement of Computing in Education (AACE), Waynesville, NC
Abstract
Gender and student performance in the era of online learning are topics of strong interest to both institutions of higher learning and academic researchers. This study examines the role of gender and student performance in both online and face-to-face classes. The data were collected from 95,944 students in a two year institution and 50,593 students from a four year institution, with a five year difference between institutional data collections. Both modalities, online and face-to face were analyzed for gender differences. GPA indicators show a persistent and consistent under-performance by online students of all genders vs face-to-face classrooms based students of all genders. Additionally, females outperformed males in face-to-face classes while males and females were performed identically online. This significant finding of persistent lower student achievement in online classes across institutions is a strong area of concern that contradicts smaller scale studies touting no significant difference in online and face to face learning.
Citation
Amparo, A.R., Smith, G. & Friedman, A. (2018). Gender and persistent grade performance differences between online and face to face undergraduate classes. In T. Bastiaens, J. Van Braak, M. Brown, L. Cantoni, M. Castro, R. Christensen, G. Davidson-Shivers, K. DePryck, M. Ebner, M. Fominykh, C. Fulford, S. Hatzipanagos, G. Knezek, K. Kreijns, G. Marks, E. Sointu, E. Korsgaard Sorensen, J. Viteli, J. Voogt, P. Weber, E. Weippl & O. Zawacki-Richter (Eds.), Proceedings of EdMedia: World Conference on Educational Media and Technology (pp. 1935-1939). Amsterdam, Netherlands: Association for the Advancement of Computing in Education (AACE). Retrieved March 20, 2019 from https://www.learntechlib.org/primary/p/184430/.
View References & Citations Map
References
Amro, H.J., Mundy, M.A., & Kupczynski, L. (2015). The effects of age and gender on student achievement in face-to-face and online college algebra classes. Research in Higher Education Journal, 27, 1.
Cam, S.S., Yarar, G., Toraman, C., & Erdamar, G.K. (2016). The Effects of Gender on the Attitudes towards the Computer Assisted Instruction: A Meta-analysis. Journal of Education and Training Studies, 4(5), 250261.
Cuadrado-García, M., Ruiz-Molina, M.E., & Montoro-Pons, J.D. (2010). Are there gender differences in e-learning use and assessment? Evidence from an interuniversity online project in Europe. Procedia-Social and Behavioral Sciences, 2(2), 367-371.
Larson, D.K., & Sung, C.H. (2009). Comparing student performance: Online versus blended versus face-to-face. Journal of Asynchronous Learning Networks, 13(1), 31-42.
Nichols, J., Shaffer, B., & Shockey, K. (2003). Changing the face of instruction: is online or in-class more effective?. College& Research Libraries, 64(5), 378-388.
Nistor, N. (2013). Stability of attitudes and participation in online university courses: Gender and location effects. Computers& Education, 68, 284-292.
Summers, J.J., Waigandt, A., & Whittaker, T.A. (2005). A comparison of student achievement and satisfaction in an online versus a traditional face-to-face statistics class. Innovative Higher Education, 29(3), 233-250.
Xu, D., & Jaggars, S.S. (2014). Performance gaps between online and face-to-face courses: Differences across types of students and academic subject areas. The Journal of Higher Education, 85(5), 633-659.
These references have been extracted automatically and may have some errors. If you see a mistake in the references above, please contact info@learntechlib.org.