You are here: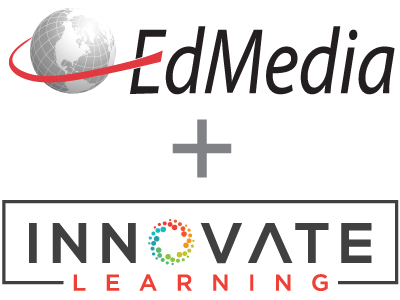 Virtual Learning Environment (VLE): Its Impact on Primary School Children's Learning
PROCEEDING
Noor Omar, Ruth Geer, University of South Australia, Australia
EdMedia + Innovate Learning, in Amsterdam, Netherlands Publisher: Association for the Advancement of Computing in Education (AACE), Waynesville, NC
Abstract
The development of ICT has enabled students to take greater responsibility for their own learning as they become creators as well as consumers of technology. With these advantages, there have been significant increases in the integration of technology into traditional learning methods. Hence, this paper examines the use of Virtual Learning Environments (VLE) for students' learning in a primary setting, with a focus on how it supplements traditional face-to-face teaching. This paper offers insights into the students' perspectives on how this environment supports their learning as there is limited research on the integration of blended learning into primary schools, and in particular, large-scale implementation. This paper reports on the findings of the students' attitudes towards VLE, and factors which influence their attitudes. Data were collected in the form of a survey from 341 primary school students from six primary schools in Penang, Malaysia. The results indicate that the participants held a positive attitude towards the use of VLE in their learning. In addition, the result has shown significant changes in motivation as compared to the traditional face-to-face classroom. However, factors such as access and lack of self-regulation skills were identified as impeding the participant's usage of VLE to achieve an optimal online learning experience.
Citation
Omar, N. & Geer, R. (2018). Virtual Learning Environment (VLE): Its Impact on Primary School Children's Learning. In T. Bastiaens, J. Van Braak, M. Brown, L. Cantoni, M. Castro, R. Christensen, G. Davidson-Shivers, K. DePryck, M. Ebner, M. Fominykh, C. Fulford, S. Hatzipanagos, G. Knezek, K. Kreijns, G. Marks, E. Sointu, E. Korsgaard Sorensen, J. Viteli, J. Voogt, P. Weber, E. Weippl & O. Zawacki-Richter (Eds.), Proceedings of EdMedia: World Conference on Educational Media and Technology (pp. 1916-1922). Amsterdam, Netherlands: Association for the Advancement of Computing in Education (AACE). Retrieved September 30, 2020 from https://www.learntechlib.org/primary/p/184427/.
References
View References & Citations Map
AlHogail, A., & Mirza, A. (2011). An Effective Change Management to Support the Implementation of a Virtual Learning Environment (VLE) In a Higher Education Institution. Paper presented at the E-Learn: World Conference on ELearning inCorporate, Government, Healthcare, and Higher Education.
Amaral, K.E., & Shank, J.D. (2010). Enhancing Student Learning and Retention with Blended Learning Class Guides. Educause Quarterly, 33(4), n4.
Bandura, A. (1982). Self-efficacy mechanism in human agency. American psychologist, 37(2), 122.
Chen, K.-C., & Jang, S.-J. (2010). Motivation in online learning: Testing a model of self-determination theory. Computers in Human Behavior, 26(4), 741-752.
Clarke, L. (2013). Virtual learning environments in teacher education: A journal, a journey. Technology, Pedagogy and Education, 22(1), 121-131.
Do Won Kwak, F.M.M., & Sherwood, C. (2013). Assessing the impact of blended learning on student performance1.
FrogAsia. (2014). What is Frog VLE? http://www.frogasia.com/v3/what-is-frog/.
Graham, C.R. (2013). Emerging practice and research in blended learning. Handbook of distance education, 3.
Hafeman, D.M., & Schwartz, S. (2009). Opening the Black Box: a motivation for the assessment of mediation. International Journal of Epidemiology, dyn372.
Heafner, T. (2004). Using technology to motivate students to learn social studies. Contemporary Issues in Technology and Teacher Education, 4(1), 42-53.
Jeff Pankin, John Roberts, & Savio, M. (2012). Blended Learning at MIT. Http://web.mit.edu/training/trainers/resources/blended_learning_at_mit.pdf
Kaleta, R., Skibba, K., & Joosten, T. (2007). Discovering, designing, and delivering hybrid courses. Blended learning: Research perspectives, 111-143.
Kartsonaki, E., Lawrie, G., Sharpe, P., & Bailey, C. (2017). Online, virtual, and adaptive learning environments: improving the journey through large first year chemistry courses. Paper presented at the Proceedings of The Australian Conference on Science and Mathematics Education (formerly UniServe Science Conference).
Kim, K.-J., & Frick, T.W. (2011). Changes in student motivation during online learning. Journal of Educational Computing Research, 44(1), 1-23.
Kirkwood, A., & Price, L. (2016). Technology-enabled learning implementation handbook: Commonwealth of Learning (COL).
Klug, J., Krause, N., Schober, B., Finsterwald, M., & Spiel, C. (2014). How do teachers promote their students' lifelong learning in class? Development and first application of the LLL Interview. Teaching and Teacher Education, 37, 119-129.
Kumi-Yeboah, A., & Smith, P. (2014). Trends of blended learning in k-12 schools: Challenges and possibilities. Practical applications and experiences in k-20 blended learning environments, 1-17.
Lameras, P., Levy, P., Paraskakis, I., & Webber, S. (2012). Blended university teaching using virtual learning environments: conceptions and approaches. Instructional Science, 40(1), 141-157.
López-Pérez, M.V., Pérez-López, M.C., & Rodríguez-Ariza, L. (2011). Blended learning in higher education: Students' perceptions and their relation to outcomes. Computers& Education, 56(3), 818-826.
Loyd, B.H., & Loyd, D.E. (1985). The reliability and validity of an instrument for the assessment of computer attitudes. Educational and psychological measurement, 45(4), 903-908.
Mantiri, F. (2014). Multimedia and Technology in Learning. Universal Journal of Educational Research, 2(9), 589-592.
McVeigh, H. (2009). Factors influencing the utilisation of e-learning in post-registration nursing students. Nurse Education Today, 29(1), 91-99.
Morgan, S., & Benson, V. (2013). Use of VLE apps in business education: challenges and emerging issues.
Napier, N.P., Dekhane, S., & Smith, S. (2011). Transitioning to blended learning: Understanding student and faculty perceptions. Journal of Asynchronous Learning Networks, 15(1), 20-32.
Nyerere, J.A., Gravenir, F.Q., & Mse, G.S. (2012). Delivery of open, distance, and e-learning in Kenya. The International Review of Research in Open and Distributed Learning, 13(3), 185-205.
Ogba, I.-E., Saul, N., & Coates, N.F. (2012). Predicting students' attitudes towards advertising on a university Virtual Learning Environment (VLE). Active Learning in Higher Education, 13(1), 63-75.
Owston, R. (2013). Blended learning policy and implementation: Introduction to the special issue. The Internet and Higher Education, 18, 1-3.
Owston, R., York, D., & Murtha, S. (2013). Student perceptions and achievement in a university blended learning strategic initiative. The Internet and Higher Education, 18, 38-46.
Poon, J. (2013). Blended learning: An institutional approach for enhancing students' learning experiences. Journal of online learning and teaching, 9(2), 271.
Saba, T. (2012). Implications of E-learning systems and self-efficiency on students outcomes: a model approach. Human-Centric Computing and Information Sciences, 2(1), 6.
Sabzian, F., & Gilakjani, A.P. (2013). Teachers' attitudes about computer technology training, professional development, integration, experience, anxiety, and literacy in English language teaching and learning. International Journal of Applied, 3(1), 18-26.
Senn, G.J. (2008). Comparison of face-to-face and hybrid delivery of a course that requires technology skills development. Journal of Information Technology Education: Research, 7, 267-283.
Smyth, S., Houghton, C., Cooney, A., & Casey, D. (2012). Students' experiences of blended learning across a range of postgraduate programmes. Nurse Education Today, 32(4), 464-468.
Spring, K.J., Graham, C.R., & Hadlock, C.A. (2016). The current landscape of international blended learning. International Journal of Technology Enhanced Learning, 8(1), 84-102.
Valentín, A., Mateos, P.M., González-Tablas, M.M., Pérez, L., López, E., & García, I. (2013). Motivation and learning strategies in the use of ICTs among university students. Computers& Education, 61, 52-58.
Vaughan, N.D. (2010). A blended community of inquiry approach: Linking student engagement and course redesign. The Internet and Higher Education, 13(1-2), 60-65.
Wang, M.-T., & Eccles, J.S. (2013). School context, achievement motivation, and academic engagement: A longitudinal study of school engagement using a multidimensional perspective. Learning and Instruction, 28, 12-23.
Zimmerman, B.J. (2000). Attaining self-regulation: A social cognitive perspective Handbook of self-regulation (pp. 13-39):
Zimmerman, B.J., & Pons, M.M. (1986). Development of a structured interview for assessing student use of self-regulated learning strategies. American educational research journal, 23(4), 614-628.
Zumbrunn, S., Tadlock, J., & Roberts, E.D. (2011). Encouraging self-regulated learning in the classroom: A review of the literature. Metropolitan Educational Research Consortium (MERC).
These references have been extracted automatically and may have some errors. Signed in users can suggest corrections to these mistakes.
Suggest Corrections to References