You are here: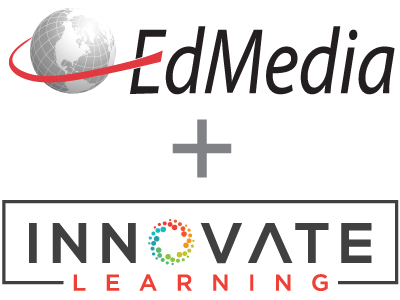 Explore the effectiveness of using flipped classroom for university students to learn photo editing techniques
PROCEEDING
EdMedia + Innovate Learning, in Amsterdam, Netherlands Publisher: Association for the Advancement of Computing in Education (AACE), Waynesville, NC
Abstract
Flipped classroom is an emerging blended type of learning pedagogy. This study attempted to examine whether flipped classroom was an effective pedagogy for learning photo editing techniques. The study was conducted based on a design-based research (DBR) which aims for understanding how, when, and why educational innovations work in practice. This paper aims to report the initial findings of the first stage of DBR. There were a total of nine classes who took the course at the same time and two classes were taught by the author. These two classes self-learned photo editing techniques online via videos at their own time and place prior to taking classes in the following week. Their pre-test, post-test and overall final grades at the end of the semester were compared in order to understand the effectiveness of flipped classroom initiative better. Comparing the pre- and post-test scores, a significant difference was found. Although both classes had almost identical pre-test results, one class performed better than the other class in the post-test. However, there were no significant differences between their final scores. The findings provide another perspective on implementation of flipped classroom for university students.
Citation
Ng, E.M.W. (2018). Explore the effectiveness of using flipped classroom for university students to learn photo editing techniques. In T. Bastiaens, J. Van Braak, M. Brown, L. Cantoni, M. Castro, R. Christensen, G. Davidson-Shivers, K. DePryck, M. Ebner, M. Fominykh, C. Fulford, S. Hatzipanagos, G. Knezek, K. Kreijns, G. Marks, E. Sointu, E. Korsgaard Sorensen, J. Viteli, J. Voogt, P. Weber, E. Weippl & O. Zawacki-Richter (Eds.), Proceedings of EdMedia: World Conference on Educational Media and Technology (pp. 1909-1915). Amsterdam, Netherlands: Association for the Advancement of Computing in Education (AACE). Retrieved January 27, 2023 from https://www.learntechlib.org/primary/p/184426/.
References
View References & Citations Map
Astin, A. (1984). Student involvement: A developmental theory for higher education. Journal of College Student Personnel, 25(4), 297-308.
Astin, A. (1993). What matters in college?" Four critical years revisited. San Francisco: Jossey-Bass.
Baepler, P., Walker, J.D., & Driessen, M. (2014). It's not about seat time: Blending, flipping, and efficiency in active learning classrooms. Computers and Education, 78, 227-236.
Bell, P. (2004). On the theoretical breadth of design-based research in education. Educational Psychologist, 39(4), 243-253.
Bergmann, J. & Sams, A. (2012). Flip your classroom: Reach every student in every class everyday. Washington, DC: International Society for Technology in Education.
Betihavas, V., Bridgman, H, Kornhaber, R. & Cross, M (2016). The evidence for 'flipping out': A systematic review of the flipped classroom in nursing education. Nurse Education Today, 38, 15-21.
Bishop, J.L. & Verleger, M.A. (2013). The Flipped Classroom: A Survey of Research. 120th ASEE Annual Conference& Exposition, Atlanta.
Cornelius, S. & Gordon, C. (2008). Providing a flexible, learner-centered programmes; Challenges for educator. Internet and Higher Education, 11, 33-41.
DeGrazia, J.L., Falconer, J.L., Nicodemus, G., & Medlin, W. (2012). Incorporating screencasts into chemical engineering courses. In Proceedings of the ASEE Annual Conference& Exposition, 2012, June.
Fulton,K (2012). The flipped classroom: transforming education at Byron High School: a Minnesota high school with severe budget constraints enlisted YouTube in its successful effort to boost math competency scores. Technological Horizons In Education, 39(3),18-20.
Hamdan, N., McKnight, P., McKnight, K., & Arfstrom, K.M. (2013). The flipped learning model: A white paper based on the literature review titled a review of flipped learning. Flipped Learning Network/Pearson/George Mason University.
Goates, M.C., Nelson, G.M., & Frost, M. (2017). Search strategy development in a flipped library classroom: A student-focused assessment. College& Research Libraries, 78(3), 382–395.
Gross, B., Maddelena, M., Hoffman, M., DeSimone, K., & Burke, P. (2015, December): Flipped@ SBU: Student Satisfaction and the College Classroom. Educational Research Quarterly, 39(2), 36-52.
Khan, S. (2012). The one world schoolhouse: Education reimaged. London: Hodder and Stoughton.
Kong, S.C. (2015). An experience of a three-year study on the development of critical thinking skills in flipped secondary classrooms with pedagogical and technological support. Computers and Education, 89, 16-31.
Lai, YC, Ng, M.W.E, Yang, R. (2018). Teaching ICT with the Flipped Classroom Approach in Higher Education Settings, Journal of Research in Science, Mathematics and Technology Education (JRSMTE). Retrieved from http://estej.com/category/issue1.
O'Flaherty, J. & Phillips, C. (2015). The use of flipped classrooms in higher education: A scoping review. Internet& Higher Education, 25, 85-95.
McLaughlin, J.E., Roth, M.T., Glatt, D.M., Gharkholonarehe, N., Davidson, C.A., Griffin, L.M., Esserman, D.A., & Mumper, R.J. (2014). The flipped classroom: A course redesign to foster learning and engagement in a health professions school. Academic Medicine, 89(2), 236-243.
Ng, E.M.W. (2016). The flipped classroom: two learning modes that foster two learning outcomes. Issues in Informing Science and Information Technology, 13, 15-23.
Stone, B.B. (2012, August). Flip your classroom to increase active learning and student engagement. Proceedings of the 28th Annual Conference on Distance Teaching& Learning, Madison.
Woolf, B.P. (2010). A roadmap for education technology. Research Report 2010. Retrieved 28 December 2016 from https://hal.archives-ouvertes.fr/hal-00588291/document.
These references have been extracted automatically and may have some errors. Signed in users can suggest corrections to these mistakes.
Suggest Corrections to References