You are here: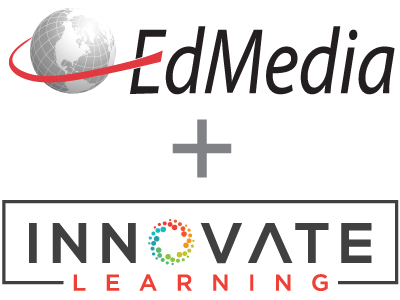 The Effect of Anonymity on Online Peer Assessment: Quality of Feedback and Students' Attitudes
PROCEEDING
Michiko Kobayashi, Southern Utah University, United States
EdMedia + Innovate Learning, in Amsterdam, Netherlands Publisher: Association for the Advancement of Computing in Education (AACE), Waynesville, NC
Abstract
The study investigated the effects of anonymity on online peer assessment and compared three different conditions. Fifty-eight preservice teachers at a mid-size U.S. university engaged in a series of online peer assessments during fall 2017.  Peer assessment was embedded in a blended course as a required asynchronous activity using the Canvas learning management system. Students were randomly assigned to three different peer assessment conditions: anonymous, partially anonymous, and identifiable. They were asked to provide feedback comments and rate the quality of peer's work. The researcher examined to what extent three different conditions had influenced the quality of feedback comments, measured quantitatively through number of words and negative statements. At the end of the semester, a survey that includes a five-point Likert scale and several open-ended questions, was also distributed to analyze students' perceptions about peer assessment and anonymity. The purpose of the presentation is to share the results and discuss the implications of the study along with recommendations for further research.
Citation
Kobayashi, M. (2018). The Effect of Anonymity on Online Peer Assessment: Quality of Feedback and Students' Attitudes. In T. Bastiaens, J. Van Braak, M. Brown, L. Cantoni, M. Castro, R. Christensen, G. Davidson-Shivers, K. DePryck, M. Ebner, M. Fominykh, C. Fulford, S. Hatzipanagos, G. Knezek, K. Kreijns, G. Marks, E. Sointu, E. Korsgaard Sorensen, J. Viteli, J. Voogt, P. Weber, E. Weippl & O. Zawacki-Richter (Eds.), Proceedings of EdMedia: World Conference on Educational Media and Technology (pp. 1879-1884). Amsterdam, Netherlands: Association for the Advancement of Computing in Education (AACE). Retrieved December 3, 2022 from https://www.learntechlib.org/primary/p/184421/.
References
View References & Citations Map
Alzaid, J.M. (2017). The Effect of Peer Assessment on the Evaluation Process of Students. International Education Studies, 10(6), 159-173.
Cheng, K.H., Hou, H.T., & Wu, S.Y. (2014). Exploring students' emotional responses and participation in an online peer assessment activity: A case study. Interactive Learning Environments, 22(3), 271-287.
Cheng, K., Liang, J., & Tsai, C. (2015). Examining the role of feedback messages in undergraduate students' writing performance during an online peer assessment activity. The Internet and Higher Education, 2578-84.
Jhangiani, R.S. (2016). The Impact of Participating in a Peer Assessment Activity on Subsequent Academic Performance. Teaching Of Psychology, 43(3), 180-186.
Kilickaya, F. (2017). Peer assessment of group members in tertiary contexts. In M.Sowa & J. Krajka (Eds.), Innovations in languages for specific purposes-Present challenges and future promises (pp. 329-343). Frankurt am
Lu, R., & Bol, L. (2007). A Comparison of Anonymous versus Identifiable e-Peer Review on College Student Writing Performance and the Extent of Critical Feedback. Journal Of Interactive Online Learning, 6(2), 100-115.
McGarr, O., & Clifford, A.M. (2013). 'Just enough to make you take it seriously': exploring students' attitudes towards peer assessment. Higher Education, 65(6), 677-693.
Özdemir, S. (2016). The Opinions of Prospective Teachers on Peer Assessment. Educational Research And Reviews, 11(20), 1859-1870.
Razi, S. (2016). Open and anonymous peer review in a digital online environment compared in academic writing context. In C. Goria, O. Speicher, & S. Stollhans (Eds), Innovative language teaching and learning at university: enhancing participation and collaboration (pp.49-56). Dublin: Research-publishing.net.
Rotsaert, T., Panadero, E., & Schellens, T. (2017). Anonymity as an instructional scaffold in peer assessment: Its effects on peer feedback quality and evolution in students' perceptions about peer assessment skills. European Journal Of Psychology Of Education,
Sullivan, D., & Watson, S. (2015). Peer Assessment within Hybrid and Online Courses: Students' View of Its Potential and Performance. Journal Of Educational Issues, 1(1), 1-18.
Sun, D.L., Harris, N., Walther, G., & Baiocchi, M. (2015). Peer assessment enhances student learning: The results of a matched randomized crossover experiment in a college statistics class. Plos ONE, 10(12),
Vanderhoven, E., Raes, A., Montrieux, H., Rotsaert, T., & Schellens, T. (2015). What if pupils can assess their peers anonymously? A quasi-experimental study. Computers& Education, 81, 123-132.
Wilson, M.J., Diao, M.M., & Huang, L. (2015). "I'm Not Here to Learn How to Mark Someone Else's Stuff": An Investigation of an Online Peer-to-Peer Review Workshop Tool. Assessment& Evaluation In Higher Education, 40(1), 15-32.
Xiao, Y., & Lucking, R. (2008). The impact of two types of peer assessment on students' performance and satisfaction within a Wiki environment. The Internet and Higher Education, 11(3), 186-193.
These references have been extracted automatically and may have some errors. Signed in users can suggest corrections to these mistakes.
Suggest Corrections to References