You are here: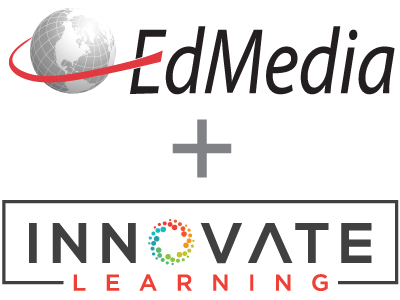 Collaborative Design of Case Studies Applying an Adaptive Digital Learning tool
PROCEEDING
EdMedia + Innovate Learning, in Amsterdam, Netherlands Publisher: Association for the Advancement of Computing in Education (AACE), Waynesville, NC
Abstract
This paper explores the use of Smart Sparrow as an authoring tool to explore course content using adaptive case studies that were developed by students. Smart Sparrow is a platform that endows teachers with the possibility to build adaptive learning pathways for their course content. The collaboration process started with students from a previous course within the Students as Partners framework. For the group participants, it was a rich learning opportunity for understanding the course content, the adaptive delivery platform and the course assessment. As students construct the cases, they become creators of content. This paper describes the process of creating the content using a collaborative design process, and the lessons learned.
Citation
Isaias, P. & Lima, S. (2018). Collaborative Design of Case Studies Applying an Adaptive Digital Learning tool. In T. Bastiaens, J. Van Braak, M. Brown, L. Cantoni, M. Castro, R. Christensen, G. Davidson-Shivers, K. DePryck, M. Ebner, M. Fominykh, C. Fulford, S. Hatzipanagos, G. Knezek, K. Kreijns, G. Marks, E. Sointu, E. Korsgaard Sorensen, J. Viteli, J. Voogt, P. Weber, E. Weippl & O. Zawacki-Richter (Eds.), Proceedings of EdMedia: World Conference on Educational Media and Technology (pp. 1473-1482). Amsterdam, Netherlands: Association for the Advancement of Computing in Education (AACE). Retrieved May 18, 2021 from https://www.learntechlib.org/primary/p/184367/.
References
View References & Citations Map
Akbulut, Y., & Cardak, C.S. (2012). Adaptive educational hypermedia accommodating learning styles: A content analysis of publications from 2000 to 2011. Computers& Education, 58(2), 835-842.
Ates, O. (2012). Impact of case study method on an ESP business course. International Journal of Business and Social Science, 3(6).
Bagheri, M.M. (2015). Intelligent and adaptive tutoring systems: How to integrate learners. International Journal of Education, 7(2), 1-16.
Farashahi, M., & Tajeddin, M. (2018). Effectiveness of teaching methods in business education: A comparison study on the learning outcomes of lectures, case studies and simulations. The International Journal of Management Education, 16(1), 131-142.
Hattie, J. (2015). The Applicability of Visible Learning to Higher Education. Scholarship of Teaching and Learning in Psychology, 1(1), 79-91.
Hopwood, N., Rooney, D., Boud, D., Kelly, M. (2016). Simulation in Higher Education: A sociomaterial view. Educational Philosophy and Theory. 48 (2), 165-178.
Hunaiti, Z. (2017). Digital Learning Technologies: Subjective and Objective Effectiveness Evaluation in Higher Education Settings. International Journal of Handheld Computing Research (IJHCR), 8(2), 41-50.
Hunter, J. (2015). Technology integration and high possibility classrooms building from TPACK. New York: Routledge.
Isaias, P., Miranda, P., & Pifano, S. (2013). Digitally literate: Framework for the development of digital literacy. In B. White& P. Isaías (Eds.), Proceedings of the IADIS International Conference Www/Internet. (pp. 277282).
Jones, E. (2017). One size fits all? Multiple intelligences and legal education. The Law Teacher, 51(1), 56-68.
Laurillard D., Oliver M., Wasson B., Hoppe U. (2009) Implementing Technology-Enhanced Learning. In: Balacheff N., Ludvigsen S., de Jong T., Lazonder A., Barnes S. (eds) Technology-Enhanced Learning. Springer, Dordrecht.
Levy, P., & Nibbs, A. (2010). Technology-enhanced inquiry-based learning in higher education: what does the evidence-base tell us? In Dirckinck-Holmfeld, L., Hodgson, V., Jones, C., de Laat, M., McConnell, D., &
Ryberg, T. (Eds.) (2010). Proceedings of the Seventh International Conference on Networked Learning. Lancaster: Lancaster University.
Liu, C.-C., Cheng, Y.-B., & Huang, C.-W. (2011). The effect of simulation games on the learning of computational problem solving. Computers& Education, 57(3), 1907-1918. Doi:10.1016/J.compedu.2011.04.002
Lowendahl, J.-M., Thayer, T.-L.B. And Morgan, G. (2016). Top 10 Strategic Technologies Impacting higher education in 2016. Gartner Inc., Vol. ID: G00294732.
Manohar, P.A., Acharya, S., Wu, P., Hansen, M., Ansari, A., & Schilling, W. (2015). Case studies for enhancing student engagement and active learning in software V & V education. Journal of Education and Learning, 4(4), 39-52.
Schweisfurth, M. (2015). Learner-centred pedagogy: Towards a post-2015 agenda for teaching and learning. International Journal of Educational Development, 40, 259-266. Doi:10.1016/J.ijedudev.2014.10.011
Schaffhauser, D. (2017, February 10). Adaptive Bio Course for Non-Majors Finds Success with Simulation, Virtual Campus Technology. FieldTrips. Retrieved from: https://campustechnology.com/articles/2017/10/02/adaptive-bio-course-for-non-majors-finds-success-withsimulation-virtual-field-trips.aspx#
Shepard, L.A., Penuel, W.R., & Pellegrino, J.W. (2018). Using learning and motivation theories to coherently link Educational Measurement: Issues and formative assessment, grading practices, and large scale assessment. Practice, 37(1), 21-34.
Sparrow (2017) Welcome to Smart https://aelp.smartsparrow.com/intro/
Timmerman, J.E., & Morris Jr, R.F. (2015). Creation of Exercises for Team-Based Learning in Business. International Journal of Teaching and Learning in Higher Education, 27(2), 280-291.
Vander Merwe, N. (2013). An evaluation of an integrated case study and business simulation to develop professional skills in South African Accountancy students. The International Business& Economics Research Journal (Online), 12(10), 1137-1156.
World Economic Forum (2015). New Vision for Education: Unlocking the Potential of Technology. Industry Agenda. Retrieved from: http://www3.weforum.org/docs/WEFUSA_NewVisionforEducation_Report2015.pdf
These references have been extracted automatically and may have some errors. Signed in users can suggest corrections to these mistakes.
Suggest Corrections to References