You are here: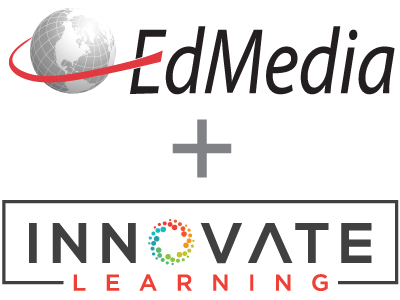 A Case Study on 21st Century Skills Development Through a Computer Based Maths Game
PROCEEDING
EdMedia + Innovate Learning, in Amsterdam, Netherlands Publisher: Association for the Advancement of Computing in Education (AACE), Waynesville, NC
Abstract
The new technology developments that are emerging on the market demand re-skilling and updating competencies thus enabling people to adapt to new expectations in the 21st century workplace and life. Therefore, the education system should also prepare learners for lifelong learning through development of 21st century skills. Recent research on mathematics education also shows that for many students, math is not considered an easy subject and students are facing difficulties in developing logical thinking and problem solving skills. This paper introduces "Count With Me!", a novel educational computer based video game that teaches maths concepts. An investigation on how the game supports the development of learners' 21st century skills such as problem solving, self-directed learning, knowledge building and digital literacy is presented. The results of a case study in a 3rd level educational institution show that the large majority of students that took part in the case study acquired 21st century skills. 96.97% of students believed that the Count With Me! game helped them to develop their problem solving skills. 82.82% of students liked self-pacing themselves through the game based educational material. 78.78% of students agreed that the maths game has improved their knowledge and 81.81% of students were satisfied with their achievements in the game.
Citation
El Mawas, N., Bradford, M., Andrews, J., Pathak, P. & Hava Muntean, C. (2018). A Case Study on 21st Century Skills Development Through a Computer Based Maths Game. In T. Bastiaens, J. Van Braak, M. Brown, L. Cantoni, M. Castro, R. Christensen, G. Davidson-Shivers, K. DePryck, M. Ebner, M. Fominykh, C. Fulford, S. Hatzipanagos, G. Knezek, K. Kreijns, G. Marks, E. Sointu, E. Korsgaard Sorensen, J. Viteli, J. Voogt, P. Weber, E. Weippl & O. Zawacki-Richter (Eds.), Proceedings of EdMedia: World Conference on Educational Media and Technology (pp. 1160-1169). Amsterdam, Netherlands: Association for the Advancement of Computing in Education (AACE). Retrieved September 25, 2022 from https://www.learntechlib.org/primary/p/184325/.
References
View References & Citations Map
Abramovich Sergei. (2010). Topics in Mathematics for Elementary Teachers: A Technology Enhanced Experiential Approach. IAP.
August, Stephanie E, Michele L Hammers, Don Brian Murphy, Allison Neyer, Penda Gueye, and Robert Q Thames. (2016). "Virtual Engineering Sciences Learning Lab: Giving Stem Education a SecondLife." IEEE Transactions on Learning Technologies 9 (1): 18–30.
Bottino, Rosa Maria, Lucia Ferlino, Michela Ott, and Mauro Tavella. (2007). "Developing Strategic and Reasoning Abilities with Computer Games at Primary School Level." Computers& Education 49 (4): 1272–1286.
Bradford, Michael, Cristina Muntean, and Pramod Pathak. (2014). "An Analysis of Flip-Classroom Pedagogy in First Year Undergraduate Mathematics for Computing." In IEEE Frontiers in Education Conference (FIE), 1–5.
Cai, Su, Feng-Kuang Chiang, Yuchen Sun, Chenglong Lin, and Joey J Lee. (2017). "Applications of Augmented Reality-Based Natural Interactive Learning in Magnetic Field Instruction." Interactive Learning Environments 25 (6): 778–791.
Cortez, Meghan Bogardus. (2017). "3 Ways Game-Based Learning Can Boost Math Skills." EdTech Magazine (blog). July 31, 2017. Https://edtechmagazine.com/k-12/article/2017/07/3-ways-game-based-learning-can-boostmath-skills.
El Mawas, Nour, Lahcen Oubahssi, and Pierre Laforcade. (2015). "A Meta-Model Based Approach for Identifying and Formalizing LMS Instructional Design Languages." In Collaboration Technologies and Systems (CTS), 2015 International Conference On, 159–166. IEEE.
El Mawas, Nour, Irina Tal, Diana Bogusevschi, Josephine Andrews, Gabriel-Miro Muntean, and Cristina Muntean. (2018). "Final Frontier Game: A Case Study on Learner Experience." In Proceedings of the 10th International Conference on Computer Supported Education (CSEDU), Accepted. Madeira, Portugal.
Ghergulescu, Ioana, Muntean Hava Cristina. (2014). "A Novel Sensor-based Methodology for Learner's Motivation Analysis in Game based Learning". Interacting with Computers Journal, Special Issue on Sensor/Recognition-based Learning in Contextual Surroundings. 26 (4): 303–304
Hieftje, Kimberly, Tyra Pendergrass, Tassos C Kyriakides, Walter Gilliam, and Lynn Fiellin. (2017). "An Evaluation of an Educational VideoGame on Mathematics Achievement in First Grade Students." Technologies 5 (2): 30.
Kim, Sunha, and Mido Chang. (2010). "Computer Games for the Math Achievement of Diverse Students." Journal of Educational Technology& Society 13 (3): 224.
Moldovan, Nicolae Arghir and Muntean Hava, Cristina. (2011). "Towards Personalised and Adaptive Multimedia in M-learning Systems.," in Proceedings of World Conference on E-Learning inCorporate, Government, Healthcare, and Higher Education. Association for the Advancement of Computing in Education (AACE), Chesapeake, VA, 782-791
Muntean Hava, Cristina and McManis, Jeniffer. (2006). "The Value of QoE-based Adaptation Approach in Educational Hypermedia: Empirical Evaluation". In Proceedings of the 4th International Conference on Adaptive Hypermedia and Adaptive Web-Based Systems (AH2006), Springer-Verlag Berlin, Lecture Notes in Computer Science (LNCS) 4018: 121-130
Muntean Hava, Cristina and McManis, Jennifer, Cristea, Alexandra. (2007). "Quality of Experience-LAOS: Create Once, Use Many, Use Anywhere". In International Journal of Learning Technology (IJLT), Special Issue on "Authoring Adaptive and Adaptable Hypermedia", 3 (3): 209-229
Oei, Adam C, and Michael D Patterson. (2013). "Enhancing Cognition with VideoGames: A Multiple Game Training Study." PLoS One 8 (3): e58546.
Polycarpou, Irene, Julie Krausea, Cyndi Rader, Chad Kembel, Christopher Poupore, and Eric Chiu. (2010). "MathCity: An Educational Game for K-12 Mathematics." Procedia-Social and Behavioral Sciences 9: 845–850.
Ravipati, Sri. (2017). "Trends: STEM Game-Based Learning to See Surge in Immersive Tech," August. Https://thejournal.com/articles/2017/08/29/trends-game-based-learning-market-to-see-surge-in-immersive-tech.aspx.
TechNavio. (2017). Global K-12 Game-Based https://www.researchandmarkets.com/research/h6m4wj/global_k12.
These references have been extracted automatically and may have some errors. Signed in users can suggest corrections to these mistakes.
Suggest Corrections to References
Cited By
View References & Citations Map
Diana Bogusevschi, Dublin City University, Ireland; Cristina Muntean, National College of Ireland, Ireland; Gabriel-Miro Muntean, Dublin City Unviresity, Ireland

Society for Information Technology & Teacher Education International Conference 2019 (Mar 18, 2019) pp. 721–728
These links are based on references which have been extracted automatically and may have some errors. If you see a mistake, please contact info@learntechlib.org.