You are here: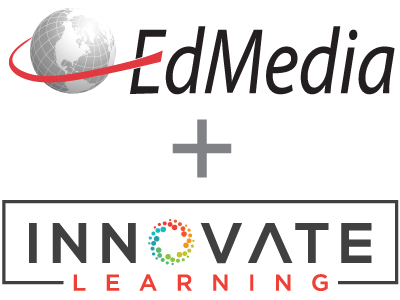 Using Gamification to Foster Intrinsic Motivation and Collaborative Learning: A Comparative Testing
PROCEEDING
EdMedia + Innovate Learning, in Amsterdam, Netherlands Publisher: Association for the Advancement of Computing in Education (AACE), Waynesville, NC
Abstract
The study investigated the use of a gamification concept, with points and leaderboards, in on-campus seminars for a distance higher education, bachelor's class. Intrinsic motivation and collaborative learning, allied to specific learning objectives, were brought into focus. Comparative data was collected in a between-groups design. In total, 97 students took part in the study: 46 participants in the control group (non-gamified) and 51 students in the treatment group (gamified). The findings showed a highly significant difference in intrinsic motivation, as well as in the frequency of completing pre-defined tasks, between both groups. Awarded points for all working groups in the gamified on-campus seminars, indicated the implementation of the targeted peer-reviews by the students who participated. In addition, high scores for the groups' work outcomes in the peer review provided supporting evidence of a successful collaborative learning.
Citation
Bovermann, K. & Bastiaens, T. (2018). Using Gamification to Foster Intrinsic Motivation and Collaborative Learning: A Comparative Testing. In T. Bastiaens, J. Van Braak, M. Brown, L. Cantoni, M. Castro, R. Christensen, G. Davidson-Shivers, K. DePryck, M. Ebner, M. Fominykh, C. Fulford, S. Hatzipanagos, G. Knezek, K. Kreijns, G. Marks, E. Sointu, E. Korsgaard Sorensen, J. Viteli, J. Voogt, P. Weber, E. Weippl & O. Zawacki-Richter (Eds.), Proceedings of EdMedia: World Conference on Educational Media and Technology (pp. 1128-1137). Amsterdam, Netherlands: Association for the Advancement of Computing in Education (AACE). Retrieved February 26, 2020 from https://www.learntechlib.org/primary/p/184321/.
References
View References & Citations Map
Anderson, L.W., & Krathwohl, D.R. (2004). A taxonomy for learning, teaching, and assessing: A revision of Bloom's taxonomy of educational objects. New York, NY: Longman.
Arnold, P., Killian, L., Thillosen, A., & Zimmer, G. (2015). Handbuch E-Learning: Lehren und Lernen mit neuen Medien (4th ed.): Bielefeld: wbv.
Baumgartner, P. (2011). Taxonomie von Unterrichtsmethoden: Ein Plädoyer für didaktische Vielfalt. Münster: Waxmann.
Bloom, B.S. (Ed.), Engelhart, M.D., Furst, E.J., Hill, W.H., Krathwohl, D.R. (1956). Taxonomy of educational objects: The classification of educational goals (Handbook 1: The cognitive domain). New York, NY: Longman.
Cohen, J. (2009). Statistical power analysis for the behavioral sciences (2nd, reprint). Hillsdale, NJ: Erlbaum
Deci, E.L., & Ryan, R.M. (1985). Intrinsic motivation and self-determination in human behavior. New York: Plenum.
Deci, E.L., & Ryan, R.M. (1993). Die Selbstbestimmungstheorie der Motivation und ihre Bedeutung für die Pädagogik. Zeitschrift für Pädagogik, 39(2), 223 – 238.
Deterding, S., Dixon, D., Khaled, R., & Nacke, L.E. (2011). Gamification: Toward a definition. Paper presented to CHI 2011, May 7–12, 2011, Vancouver, BC, Canada. ACM 978-1-4503-0268-5/11/05.
Dichev, C., & Dicheva, D (2017). Gamifying education: What is known, what is believed and what remains uncertain: A critical review. International Journal of Educational Technology in Higher Education, 14(9), 136.
Instructional Technology Council (2016). 2016 Distance learning survey results. Retrieved from http://www.itcnetwork.org/aws/ITCN/pt/sp/home_page
Kapp, K.M. (2012). The gamification of learning and instruction. San Francisco, CA: Pfeiffer.
Kapp, K.M., Blair, L., & Mesch, R. (2014). The gamification of learning and instruction fieldbook: Ideas into practice. San Francisco: Wiley.
Kirschner, P.A. (2001). Using integrated electronic environments for collaborative teaching/learning. Research Dialogue in Learning and Instruction, 2(1), 1–10.
Kirschner, P.A. (2002). Can we support CSCL? Educational, social and technological affordances for learning. In P. Kirschner (Ed.), Three worlds of CSCL: Can we support CSCL (pp. 7–47). Heerlen: Open University of the
NetherlandsLamprinou, D, & Paraskeva, F. (2015). Gamification design framework based on SDT for student motivation. Presented on the International Conference on Interactive Mobile Communication Technologies and Learning (IMCL), 19 – 20 November, 2015, Thessaloniki, Greece. Doi:10.1109/IMCTL.2015.7359631
Lineham, C., Kirman, B., Lawson, S., & Chan, G. (2011). Practical, appropriate, empirically validated guidelines for designing educational games. Proceedings of the SIGCHI Conference on Human Factors in Computing Systems, Vancouver, BC, Canada— May 07 – 12, 2011, 1979 – 1988.
Mayer, R.E. (2014). The Cambridge handbook of multimedia learning (2nd. Ed). New York, NY: Cambridge Univ. Press.
Nacke, L.E., & Deterding, S. (2017). The maturing of gamification research. Computers in Human Behavior, 71, 450-454.
Ryan, R.M., & Deci, E.L. (2000). Self-determination theory and the facilitation of intrinsic motivation, social development, and well-being. American Psychologist, 55, 68-78.
Shi, L., & Cristea A.I. (2016). Motivational gamification strategies rooted in self-determination theory for social adaptive e-learning. In A. Micarelli, J. Stamper, & K. Panourgia (Eds.) Intelligent Tutoring Systems. ITS 2016. Lecture Notes in Computer Science (Vol. 9684). Cham: Springer.
Sailer, M., Hense J.U., Mayr, S.K., Mandl, H. (2017). How gamification motivates: An experimental study of the effects of specific game design elements on psychological need satisfaction. Computers in Human Behaviour, 69, 371-380.
Werbach, K., & Hunter, D. (2012). For the win: How game thinking can revolutionize your business. Pennsylvania, PA. Wharton Digital Press.
These references have been extracted automatically and may have some errors. Signed in users can suggest corrections to these mistakes.
Suggest Corrections to References