You are here: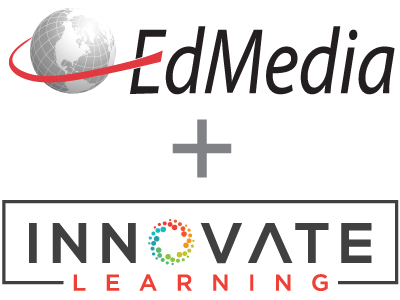 I need a Training Program! Gamification of Online Case-based Learning
PROCEEDING
EdMedia + Innovate Learning, in Amsterdam, Netherlands Publisher: Association for the Advancement of Computing in Education (AACE), Waynesville, NC
Abstract
This exploratory mixed methods pre-/post-test study evaluated the instructional effectiveness of a gamified case method with graduate online students enrolled in an advanced Instructional Design course. A gamified case study, I need a Training program! was enhanced with intrinsic (suspense, uncertainty, role playing, and feedback) and extrinsic (points) motivators in order to increase students' learning and engagement. During the case study, students completed assigned readings and quizzes, and participated in discussion forums. Before and after interacting with the case study, students evaluated their content knowledge. In addition, the goal was to examine the relationship between case discussion prompt types and the quality of students' posts. Discussion board prompts and students' posts were classified using Bloom's taxonomy (1956) into lower-level thinking (Knowledge, Comprehension, and Application) and higher-level thinking (Analysis, Synthesis, and Evaluation). A combined analysis of students' discussion board posts (N = 58) and their learning and attitude indicators provided support for employing higher-level thinking discussion board prompts as a means of increasing student engagement with the learning materials and participation in discussion board activities.
Citation
Novak, E., Librea-Carden, M.R. & Weiszhauz, Y. (2018). I need a Training Program! Gamification of Online Case-based Learning. In T. Bastiaens, J. Van Braak, M. Brown, L. Cantoni, M. Castro, R. Christensen, G. Davidson-Shivers, K. DePryck, M. Ebner, M. Fominykh, C. Fulford, S. Hatzipanagos, G. Knezek, K. Kreijns, G. Marks, E. Sointu, E. Korsgaard Sorensen, J. Viteli, J. Voogt, P. Weber, E. Weippl & O. Zawacki-Richter (Eds.), Proceedings of EdMedia: World Conference on Educational Media and Technology (pp. 1011-1017). Amsterdam, Netherlands: Association for the Advancement of Computing in Education (AACE). Retrieved June 5, 2023 from https://www.learntechlib.org/primary/p/184306/.
References
View References & Citations Map
Attali, Y., & Arieli-Attali, M. (2015). Gamification in assessment: Do points affect test performance? Computers& Education, 83, 57-63.
Blanchette, J. (2001). Questions in the online learning environment. Journal of Distance Education, 16(2), 37–57.
Bloom, B. (1956). Taxonomy of educational objectives. New York: David McKay.
Chaplin, S. (2009). Assessment of the impact of case studies on student learning gains in an introductory biology course. Journal of College Science Teaching, 39(1), 72-80.
Crawford, C. (2005). Chris Crawford on interactive storytelling: New Riders.
Domínguez, A., Saenz-de-Navarrete, J., de-Marcos, L., Fernández-Sanz, L., Pagés, C., & Martínez-Herráiz, J.-J. (2013). Gamifying learning experiences: Practical implications and outcomes. Computers& Education, 63, 380–392. Doi:10.1016/J.compedu.2012.12.020
Ertmer, P.A., & Koehler, A.A. (2014). Online case-based discussions: Examining coverage of the afforded problem space. Educational Technology Research and Development, 62(5), 617-636. Doi:10.1007/s11423014-9350-9
Ertmer, P.A., Newby, T.J., & MacDougall, M. (1996). Students' responses and approaches to case-based instruction: The role of reflective self-regulation. American Educational Research Journal, 33(3), 719-752.
Ertmer, P.A., Sadaf, A., & Ertmer, D.J. (2011). Student-content interactions in online courses: The role of question prompts in facilitating higher-level engagement with course content. Journal of Computing in Higher Education, 23(2), 157. Doi:10.1007/s12528-011-9047-6
Ertmer, P.A., Stepich, D.A., Flanagan, S., Kocaman, A., Reiner, C., Reyes, L., Santone, A., & Ushigusa, S.(2009). Impact of guidance on the problem-solving efforts of instructional design novices. Performance Improvement Quarterly, 21(4), 117–132.
Ertmer, P.A., Quinn, J.A., & Glazewski, K.D. (2014). The ID casebook: Case studies in instructional design (4th ed.). Upper Saddle River, NJ: Pearson.
Flynn, A.E., & Klein, J.D. (2001). The influence of discussion groups in a case-based learning environment. Educational Technology Research and Development, 49(3), 71-86. Doi:10.1007/bf02504916
Garrison, D.R., Anderson, T., & Archer, W. (2001). Critical thinking, cognitive presence, and computer conferencing in distance education. The American Journal of Distance Education, 15(1), 7–23.
Kasurinen, J., & Knutas, A. (2018). Publication trends in gamification: A systematic mapping study. Computer Science Review, 27, 33-44. Doi:
Kerzner, H.D. (2003). Project Management Case Studies (8th Ed..): Wiley.
Heitzmann, R. (2008). Case study instruction in teacher education: Opportunity to develop students' critical thinking, school smarts and decision making. Education, 128(4), 523-542.
Herreid, C.F. (2007). What is a case? In J. Cocke & B. Smith (Eds.), Start with a story: The case study method of teaching college science (pp. 41-44). Arlington, VA: National Sciences Teachers Association.
Kuhne-Eversmann, L., Eversmann, T., & Fischer, M.R. (2008). Team-and Case-based learning to activate participants and enhance knowledge: An evaluation of seminars in Germany. Journal of Continuing Education in the Health Professions, 28(3), 165-171.
McLoughlin, D., & Mynard, J. (2009). An analysis of higher-order thinking in online discussions. Innovations in Education and Teaching International, 46, 147–160.
Piskurich, G.M. (2002). HPI essentials. Alexandria, VA: American Society for Training and Development.
Razzouk R. & Johnson, T.E. (2013). Case studies' effect on undergraduates' achievement, attitudes, and team shared mental models in educational psychology. Educational Technology Research and Development, 61(5), 751-766.
Savery, J.R. (2006). Overview of Problem-based Learning: Definitions and Distinctions. Interdisciplinary Journal of Problem-based Learning, 1(1).
Shute, V.J., & Ke, F. (2012). Games, learning, and assessment. In D. Ifenthaler, D. Eseryel, & Ge, X. (Eds.), Assessment in game-based learning: Foundations, innovations, and perspectives (pp. 43–58). New York,
These references have been extracted automatically and may have some errors. Signed in users can suggest corrections to these mistakes.
Suggest Corrections to References