You are here: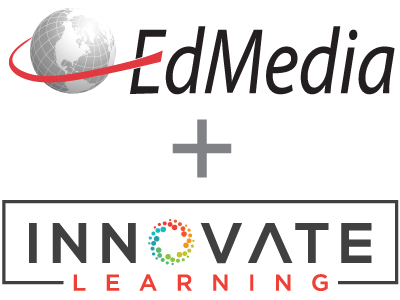 Flexible Learning: Examining a Competency-Based Program
PROCEEDING
EdMedia + Innovate Learning, in Amsterdam, Netherlands Publisher: Association for the Advancement of Computing in Education (AACE), Waynesville, NC
Abstract
To meet student needs, flexible education programs need to be developed. One type of flexible program is a competency-based program, which allows students to consider prior knowledge and focus on the skills and knowledge needed for specific employment. A competency-based program was developed for students to earn a Texas Superintendent certification. This paper will discuss the development of that course and examine the curriculum and instructional strategies employed.
Citation
Livengood, K. & Self, R. (2018). Flexible Learning: Examining a Competency-Based Program. In T. Bastiaens, J. Van Braak, M. Brown, L. Cantoni, M. Castro, R. Christensen, G. Davidson-Shivers, K. DePryck, M. Ebner, M. Fominykh, C. Fulford, S. Hatzipanagos, G. Knezek, K. Kreijns, G. Marks, E. Sointu, E. Korsgaard Sorensen, J. Viteli, J. Voogt, P. Weber, E. Weippl & O. Zawacki-Richter (Eds.), Proceedings of EdMedia: World Conference on Educational Media and Technology (pp. 692-696). Amsterdam, Netherlands: Association for the Advancement of Computing in Education (AACE). Retrieved February 27, 2021 from https://www.learntechlib.org/primary/p/184264/.
References
View References & Citations Map
Albanese, M.A., Mejicano, G., & Gruppen, L. (2008). Competency-based medical education: A defense against the four horsemen of the medical education apocalypse. Acad Med, 83(12), 1132-1139.
Anderson, S., Hsu, Y., & Kinney, J. (2016). Using importance-performance analysis to guide instructional design of experiential learning activities. Online Learning, 20(4), 187-200.
Appana, S. (2008). A review of benefits and limitations of online learning in the context of the student, the instructor, and the tenured faculty. International Journal on E-Learning, 7(1), 5-22.
Banta, T. (2001). Assessing competence in higher education. In C. Palomba & T. Banta, Assessing student competence in accredited disciplines: Pioneering approaches to assessment in higher education (pp. 1-12).
Erickson, M.J., & Larwin, K.H. (2016). The potential impact of online/distance education for students with disabilities in higher education. International Journal of Evaluation and Research in Education, 5(1), 7681.
Jacobsen, M. (2015). Weber State, UVU to introduce program awarding college credit for work experience. Deseret News. Retrieved from http://www.deseretnews.com/article/865631933/Weber-State-UVU-tointroduceprogram-awarding-college-credit-for-workexperience.html?pg=all
Jones, E., & Voorhees, R.A. (2002). Defining and assessing learning: Exploring competency-based initiatives. Washington, DC: U.S. Department of Education, National Center for Education Statistics.
Knowles, M. (1984). Andragogy in Action. San Francisco: Jossey-Bass.
Kolb, A.Y., & Kolb, D.A. (2005). Learning styles and learning spaces: Enhancing experiential learning in higher education. Academy of Management learning and Education, 4(2), 193-212.
Macharia, J.K., & Pelser, T.G. (2012). Key factors that influence the diffusion and infusion of information and communication technologies in Kenya higher education. Studies in Higher Education, 39(4), 1-15.
Naidu, S. (2017), How flexible is flexible learning, who is to decide and what are its implications? Distance Education, 38(3), 269-272.
Ott, M., Baca, E., Cisneros, J. & Bates, E. (2014). A competency-based approach to the master's degree preparation of higher education professionals. Journal of Case Studies in Accreditation and Assessment, 4, 1-19.
Ramsay, M. (2016). Certified superintendent demographics by preparation route 2011-2015. Texas State Board for Educator Certification. Retrieved from: https://tea.texas.gov/Reports_and_Data/Educator_Data/Educator_Reports_and_Data/.
Rice University Center for Teaching Excellence. (2018). Course workload estimator. Retrieved from: (http://www.sacscoc.org/pdf/081705/DirectAssessmentCompetencyBased.pdf
Texas Higher Education Coordinating Board. (2018). Distance education policy, procedures, and forms. Retrieved from: http://www.thecb.state.tx.us/index.cfm?objectid=A5A152AC-D29D-334F-872625E9E77B3B37
Voorhees, R. (2001). Competency-based learning models: A necessary future. New Directions for Institutional Research, 110, 5-13.
Walters, G. (2016). Developing competency-based advising practices in response to paradigm shifts in higher education. NACADA Journal, 36(1), 66-79.
Winkelmes, M., Bowles-Terry, M., Granoutsos, D., and Humphreys, K. (2016, June). Transparent assignments enhance students' success. Keynote Address at Online Learning Consortium, Orlando, FL. Http://cte.rice.edu/workload/.
Schwegler, A. (2018). Rigor, meet reality. [Weblog]. Retrieved from https://wcetfrontiers.org/2018/04/05/rigormeet-reality/.
Southern Association of Colleges and Schools Commission on Colleges (SACSCOC). (2016). Direct assessment competency-based educational programs [policy statement]. Retreived from:
These references have been extracted automatically and may have some errors. Signed in users can suggest corrections to these mistakes.
Suggest Corrections to References